Degrees
February 21, 2012
The short story is that there were lots of degrees on the mountain this weekend.
The long story is that all of us were either blacked-out for President's Weekend, or doing that whole "no-season-pass-thing," and so found ourselves several degrees of latitude and longitude from home, looking for good snow. For Day One, we couldn't see more than a few feet in front of us as the wind blew from 320 degrees, and the temperature hovered around 10 degrees F. Despite the low visibility however, the snow was pretty good.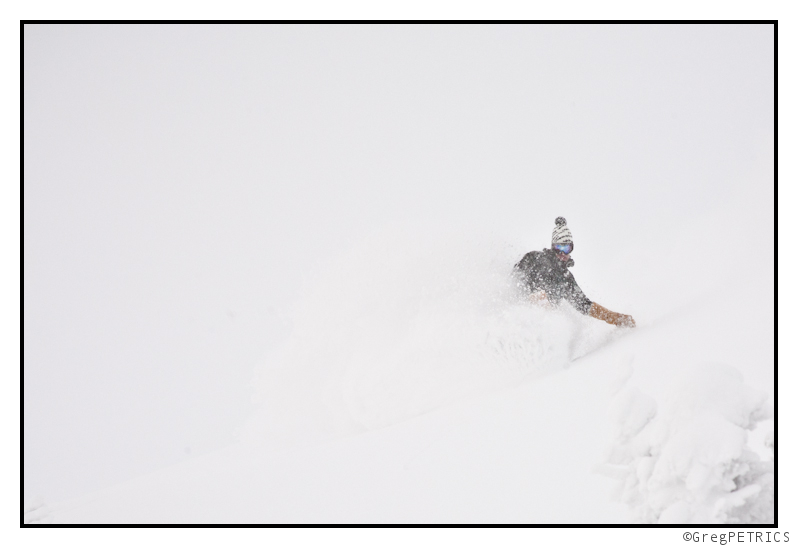 Unfortunately, with almost no visibility, there aren't many pictures of Day One. The snow was great though, and encouraged us to continue searching on Day Two.

For Day Two, the wind continued blowing from between 320 and 360 degrees, and the temperature dropped a bit to just a few degrees above 0F (with high of around five). The visibility however dramatically improved, and permitted us to broaden the degree of our search for snow.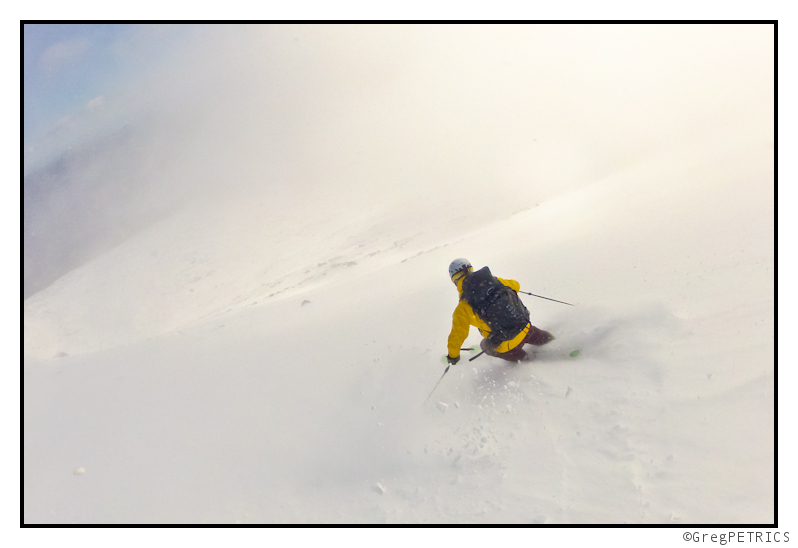 We experimented making turns in different degrees of powder snow.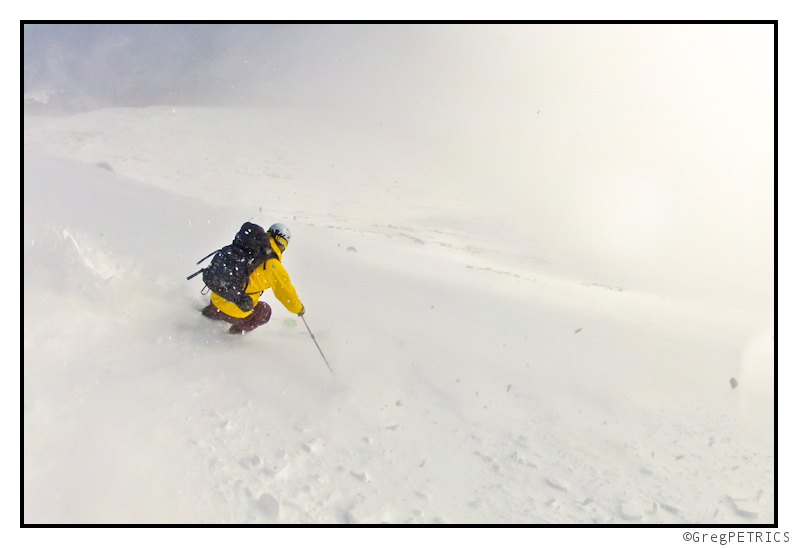 Sometimes it even, like, got in our face, and stuff…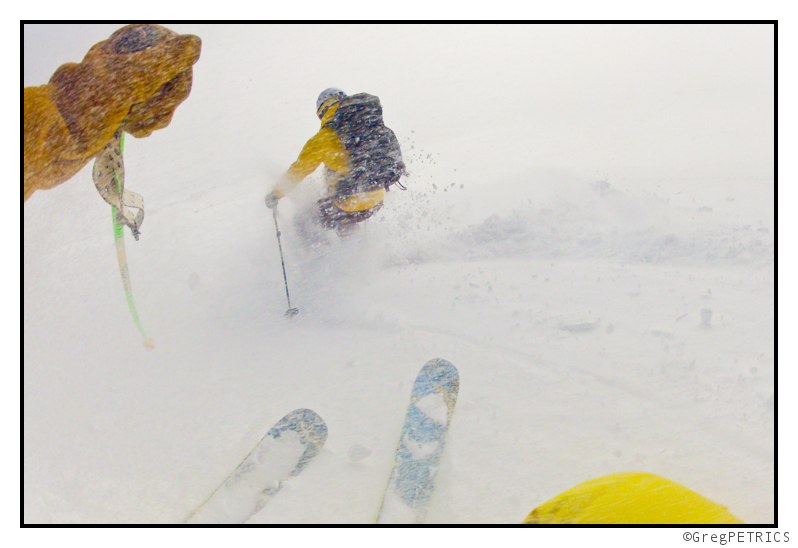 As you can probably tell, I was also experimenting with a new toy which supposedly has a 180 degree field of view. I think it sees more than I do. See: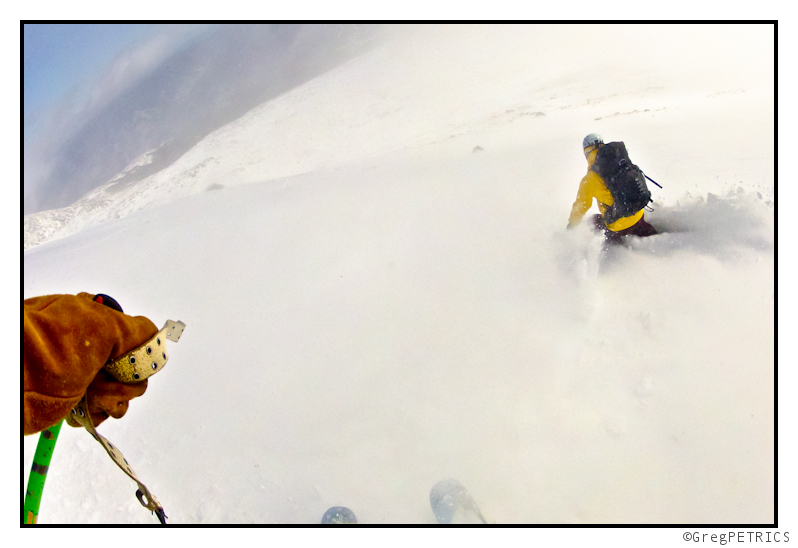 The only degrees that I was thinking about though during the descent were the radians that my skis were oscillating through to trace out this simul-graph of the continuous, infinitely differentiable (in fact, analytic), and periodic functions J(x)=sin(x) and G(x)=-sin(x) that Jake and I had just constructed. (FYI: J is Jake's track, and G is my, Greg's, track. [PS: What other ski blog do you get to learn about analytic functions from?])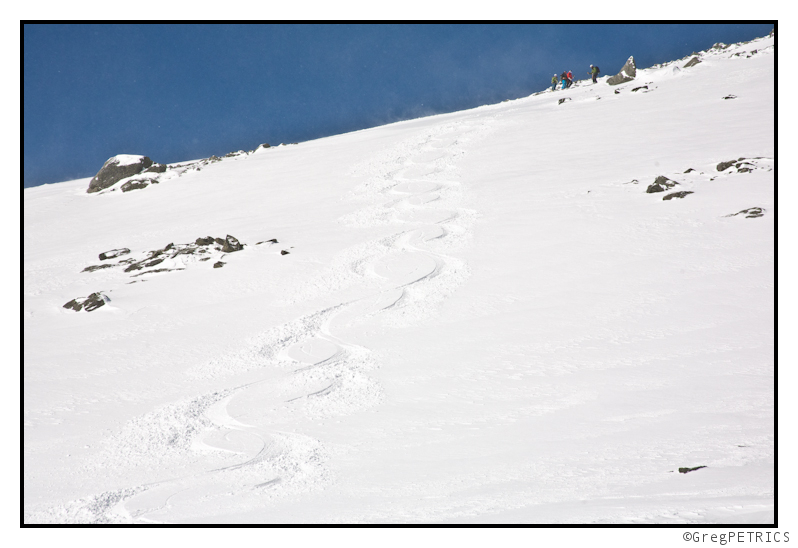 Kristin wasn't interested in sine-waves though, and was happy to graph out some transcendental none of us had ever heard of.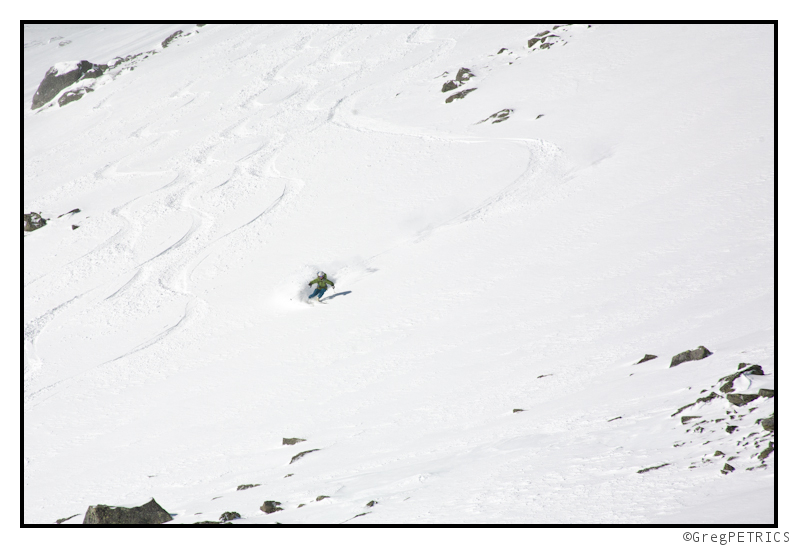 ---
Read about the author:
Greg
---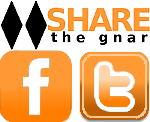 13 Comments
Please consider visiting our sponsors.
Leave a Reply