High (of) Five
December 18, 2011
Whispers were in the air Saturday night, and it wasn't just about a Vermont Pow Clause. Nope, it had finally really begun. Were we to believe it though? There was only one way to find out: brave the forecast high of five, and see for ourselves. To be honest, as we approached, it didn't look good. In fact it looked barren, rocky, windswept, and (did I mention?) COLD.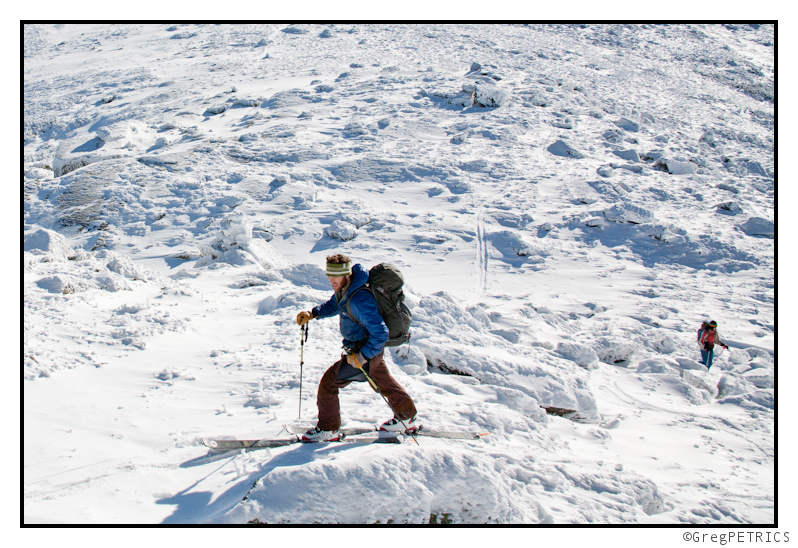 Gradually, as the temperature warmed up to a high of five, things started to look better.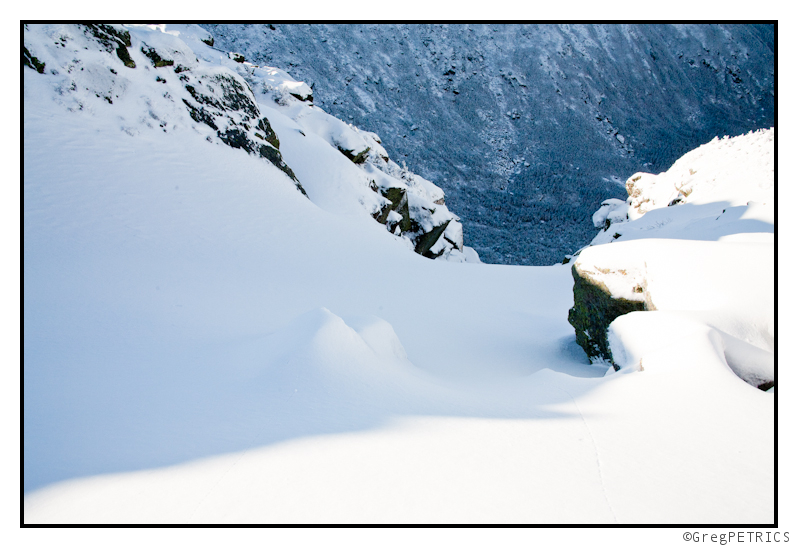 We made our stability assessments, and came up with a plan that allowed for some turns to be made. We're not an avalanche forecasting or avalanche education website (we leave that to the professionals), so I'll omit the details. Just know that as in all backcountry skiing situations, we were ready to walk right back down the (miserably windswept wasteland of sharp rocks with 2 inches of snow) way we came up if we weren't happy. Well, we actually were going to have to do that anyway… but before that happened we did some of this: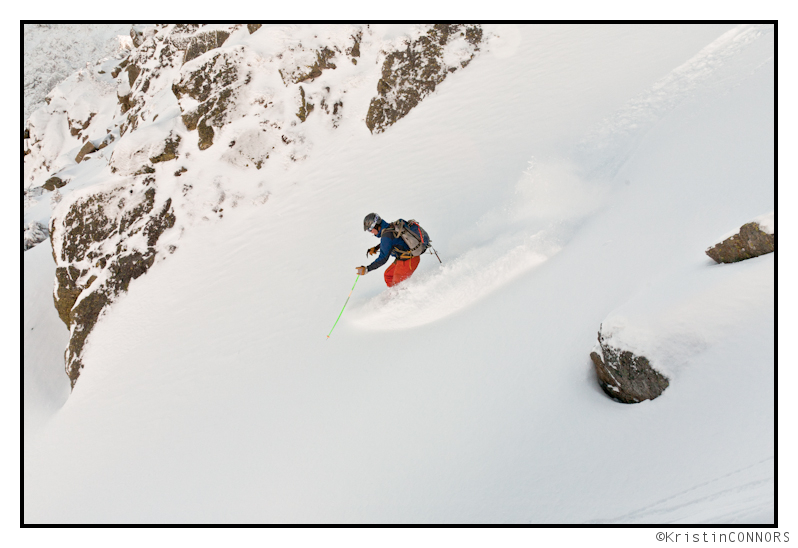 Jake seemed just slightly content ;)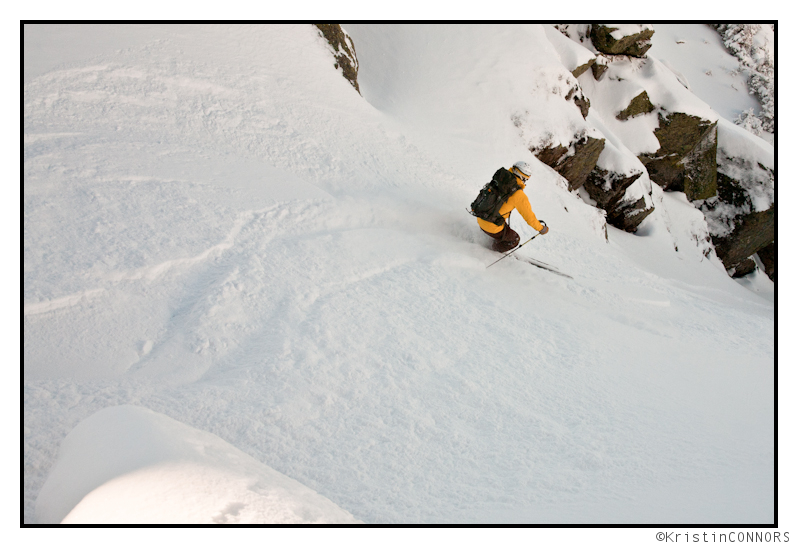 We only could get about halfway down before the snow ran out, so we packed up, booted up, high fived, and skied some stones.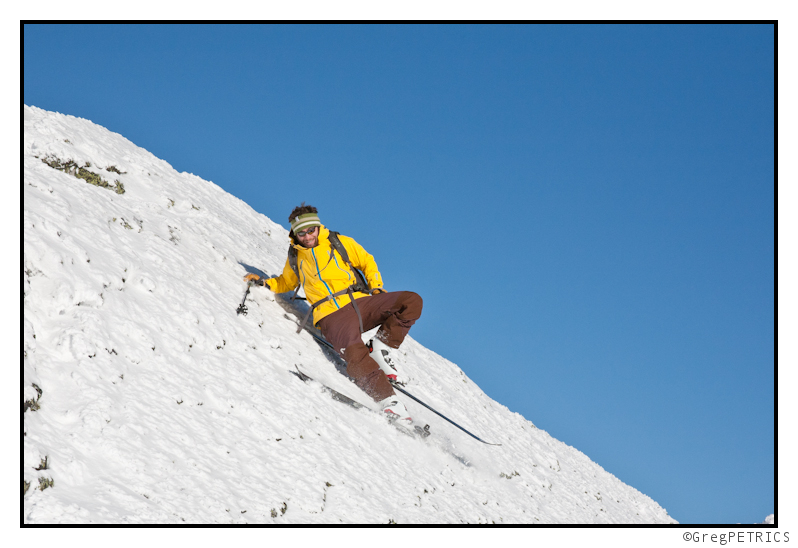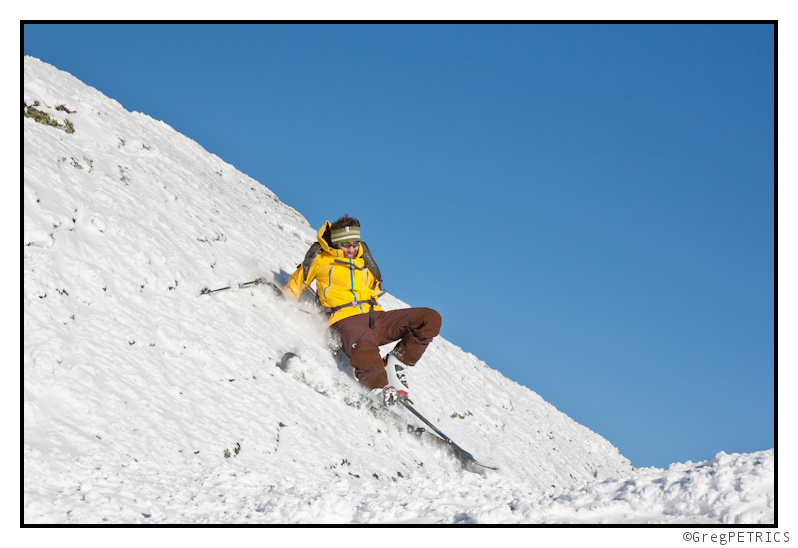 I'm not sure that's how it's supposed to be done, but we all laughed, and pressed on to find some more…
---
Read about the author:
Greg
---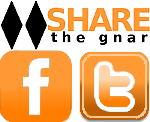 17 Comments
Please consider visiting our sponsors.
Leave a Reply