Every non-skiing plan made during the winter months requires a "Pow Clause," which, if you have never heard of such a thing before, governs the amount of snow that must fall from the sky so as to render said non-skiing plan null and void, thereby allowing all interested parties opportunity to schuss. Every non-skiing plan has a different priority level, is agreed upon by a different group of schussers, and so naturally every Pow Clause is different. Today for instance, our weather man Lionel Hutz is moving, and requires the assistance of the Eastern Bureau of FIS to move "the heavy things." This non-skiing plan was supposed to involve us all meeting this morning to load a truck, drive it across town, and then unload the truck at a new place. There was of course a Pow Clause; today it happened to be "4 inches" (AKA Clause 4). After yesterday's upslope event came up short when temperatures were unwilling to drop fast enough, we thought for sure the Pow Clause would be off the proverbial table. To our surprise and delight however, at 5:30am this morning we awoke to the unmistakable sound of pow brushing against the window, and reports of at least 3″ on the mountain. With it still snowing steadily, we executed the Pow Clause and decided to schuss rather than move, assuming 4″ would materialize by the time we got to the top of the mountain. Hey, it was no VTah VI, but it didn't take any mental gymnastics to "get over it." This was a nice surprise!
The skiing up high on the mountain started off kinda foggy: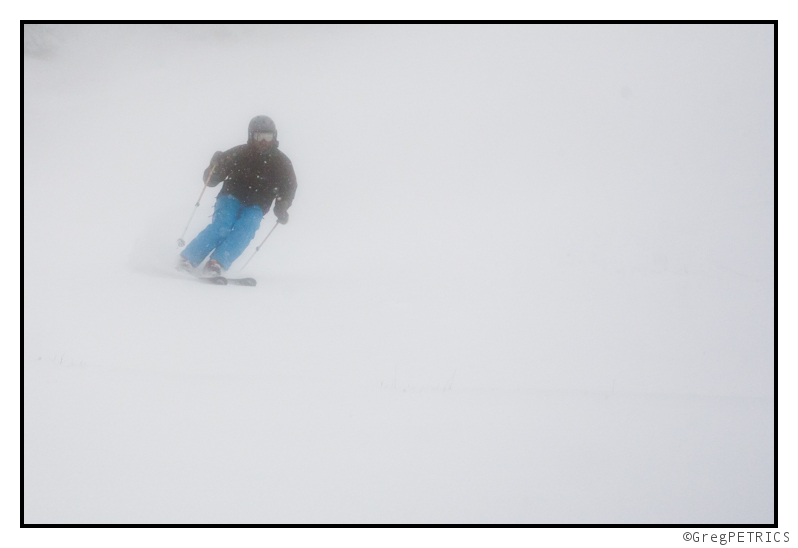 But as we descended, the fog broke up, and we were able to open it up a little bit. Something tells me Lionel Hutz was stoked to be making a schuss rather than a move!

Kristin harvested some pow turns in the corner.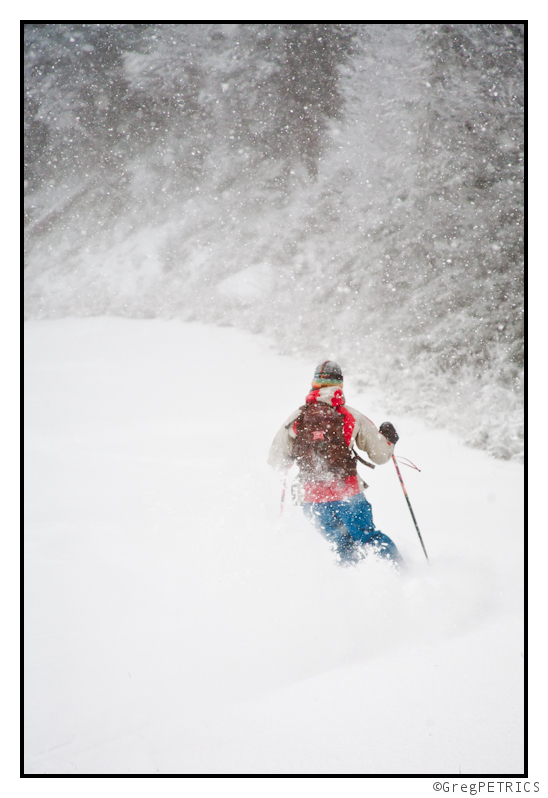 Why have a Pow Clause? Look at this picture. I rest my case your honor.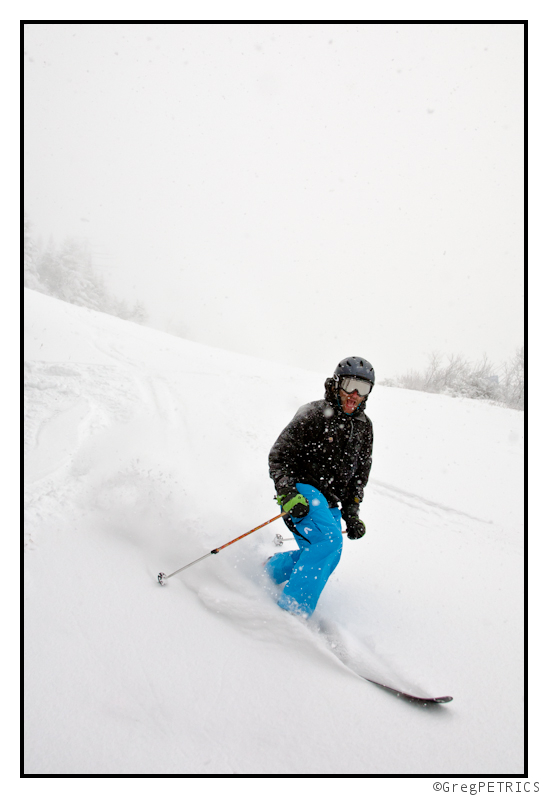 Four laps later (and a few more inches), and we were ready to terminate the Pow Clause, return to reality, and move some "heavy things" for Lionel.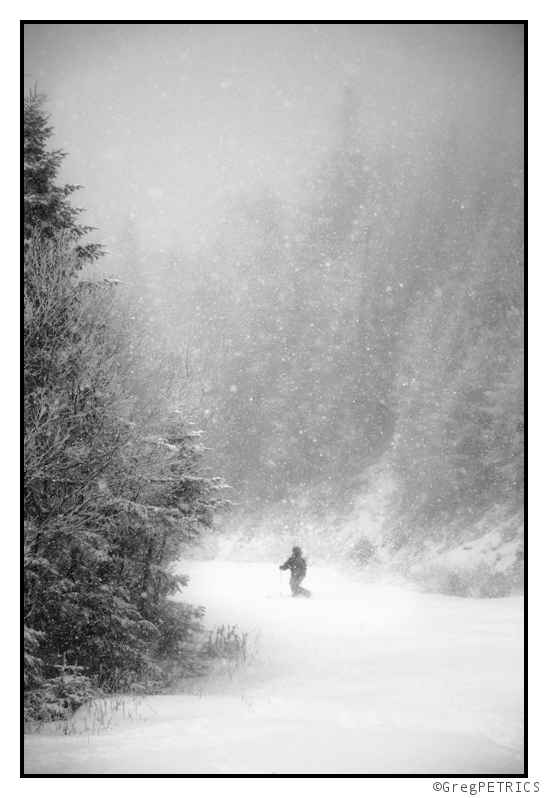 Hope you executed a Pow Clause of your own and got sum! See you soon! Thanks for ready FIS.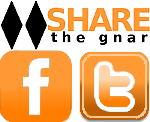 Tags:
Early Season powder skiing
,
East Coast
,
East Coast Powder
,
Green Mountain Upslope snow
,
pow clause
,
Powder Snow
,
Upslope snow
10 Comments
Please consider visiting our sponsors.
Leave a Reply