Keith's Hut – You Don't Know if You Don't Go
March 11, 2012

Scott provided some excellent snow depth analysis, his conclusion: "A crap-load of new, Sam"
Completely unfamiliar with the valley, and unable to follow any old tracks, we were left to find the good snow ourselves. With a few feet of new however, the hardest part was deciding which flawless tree run we wanted to ski.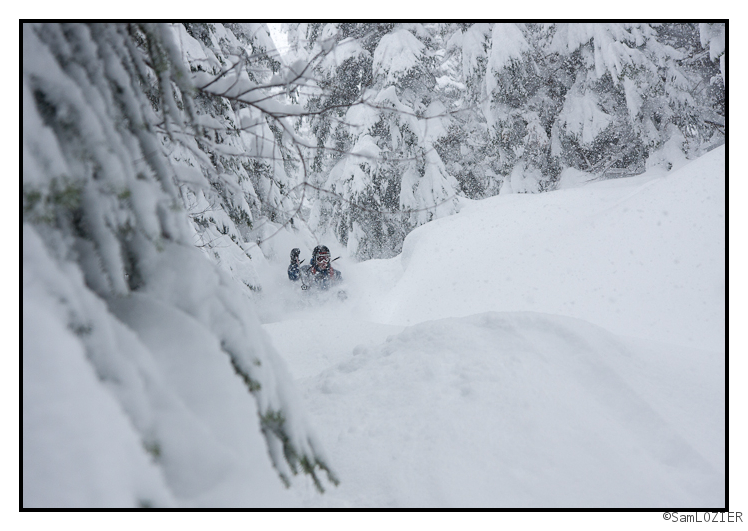 Scott resolved to test the smash-resistance of every pillow he could find.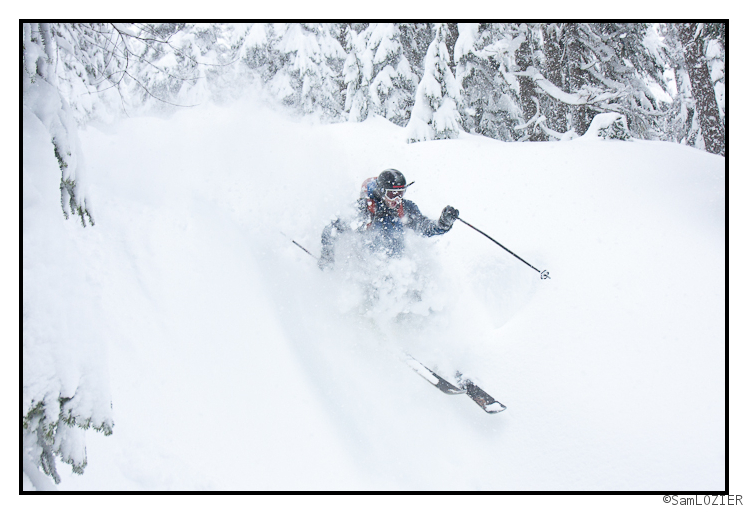 He was forced to briefly come up for air.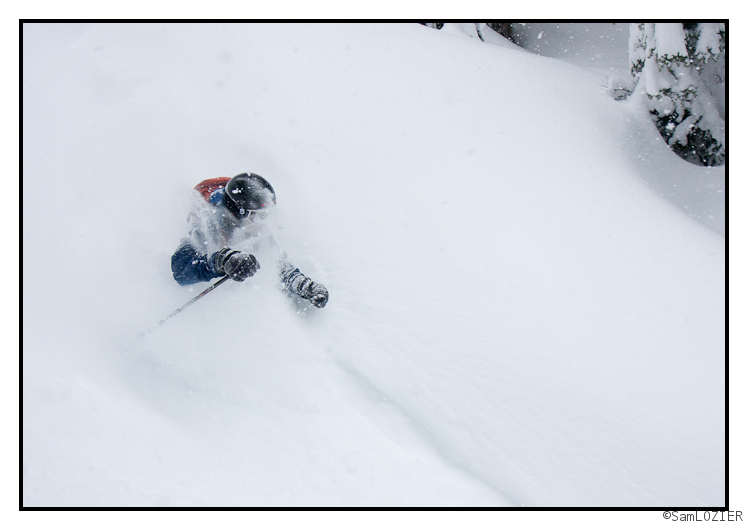 Somehow "face shot" doesn't quite capture the wave's of snow washing over us.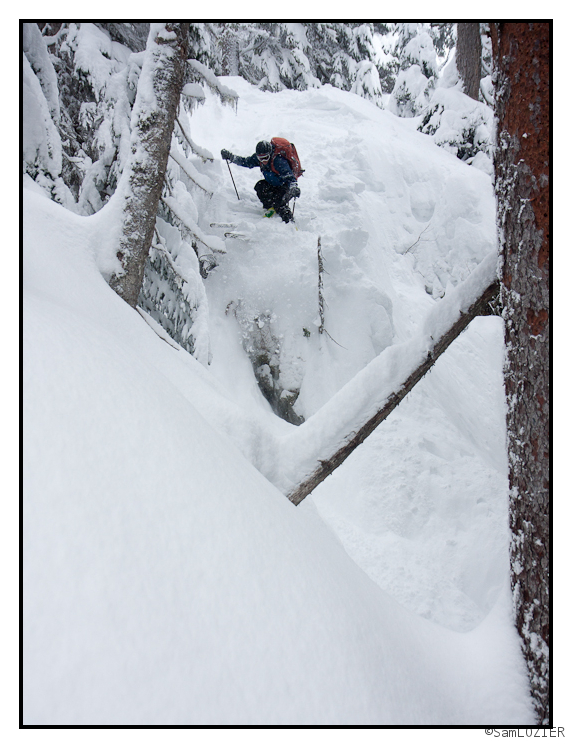 Scott managed to get himself in a bit of a pickle, but got out of it unscathed.

We sent Katharine down first through a stretch of trees I could only have dreamed of a few years ago.

Scott chased after.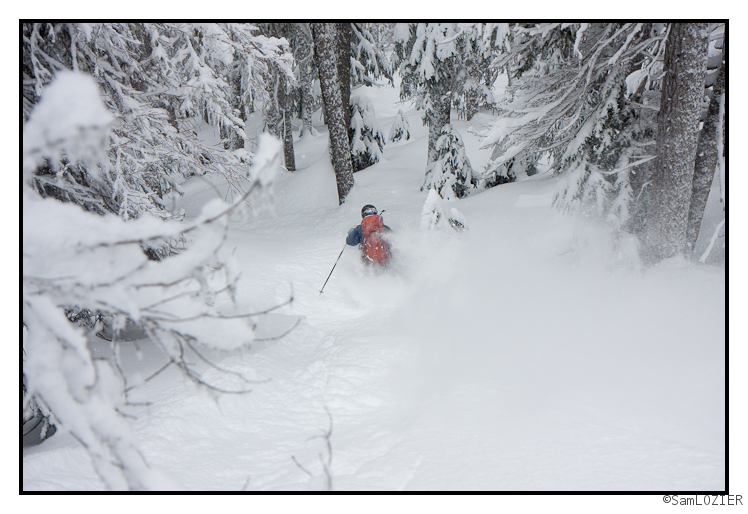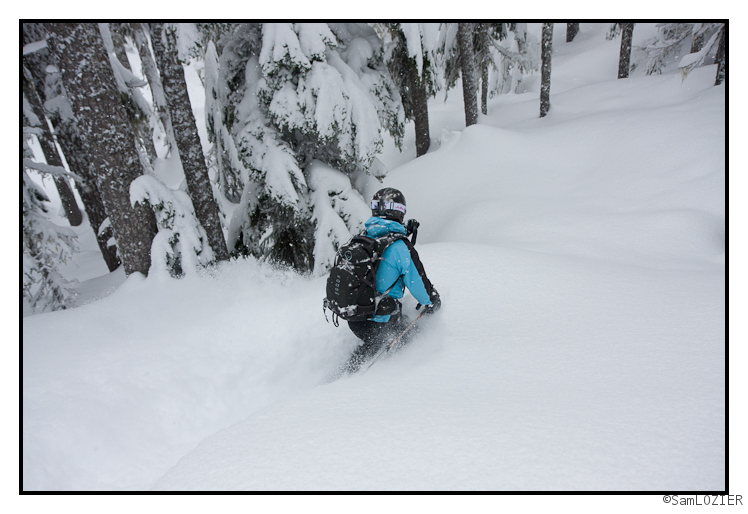 As we neared the bottom of our hard-earned first run, I spotted this out of the corner of my eye. Christmas trees are often dense enough to help stabilize a slope, but not usually so dense as to block the falling snow, a chance for an even more amazingly deep second run. We switched to skins and made our way up the slope as fast as our tired legs would allow.

---
Read about the author:
Sam
---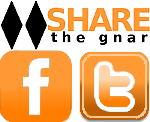 3 Comments
Please consider visiting our sponsors.
Leave a Reply