Lee's Birthday – South Face of Colefax
June 24, 2012
Lee texted me. He was turning 37 and wanted to ski on his birthday and needed a partner. The objective: the rarely skied South Face of Colefax Peak on Mt. Baker. With no conception of what the south face looked like, and having never climbed Colefax (a sub-peak of Mt. Baker), I signed on…. after all, it sounded steep, and you can't let a guy down on his birthday.
We got an alpine-ish start of 7:30, making fast progress up Grouse Creek and onto the Coleman Glacier.
The glacier was starting to shed it's winter coat.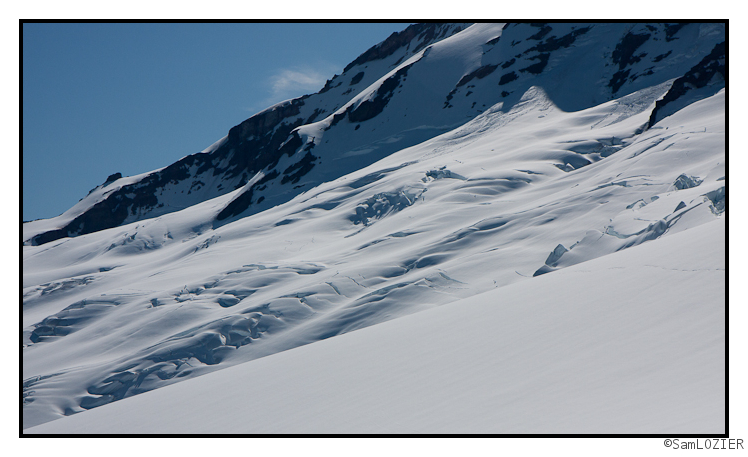 We met a few high-speed Canadians on the way up, but otherwise didn't see anyone else all day long, even on a perfect weather day, the mountain seems to remain un-crowded mid-week.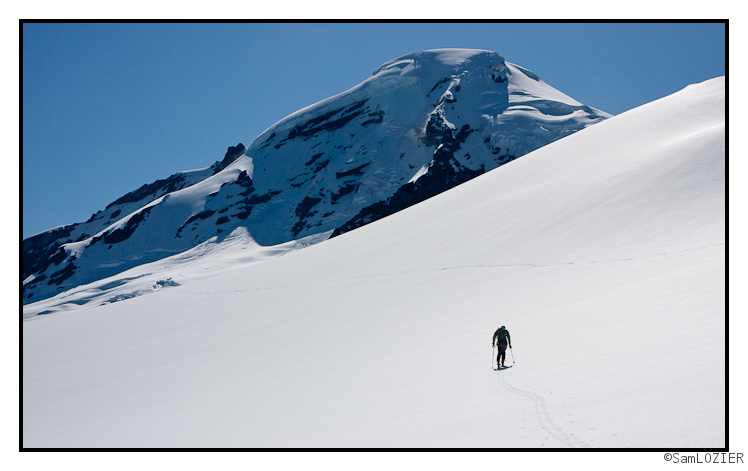 Old man Lee was killing me on the ascent. I atribute it entirely on his time spent on Rainier recently….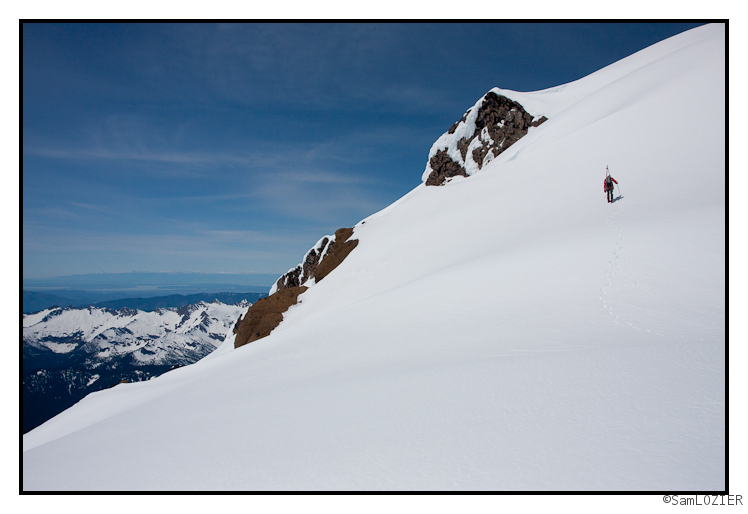 When we hit the saddle between the Deming Glacier and Colefax Peak, we turned right and headed up towards Colefax. The Canadians headed left.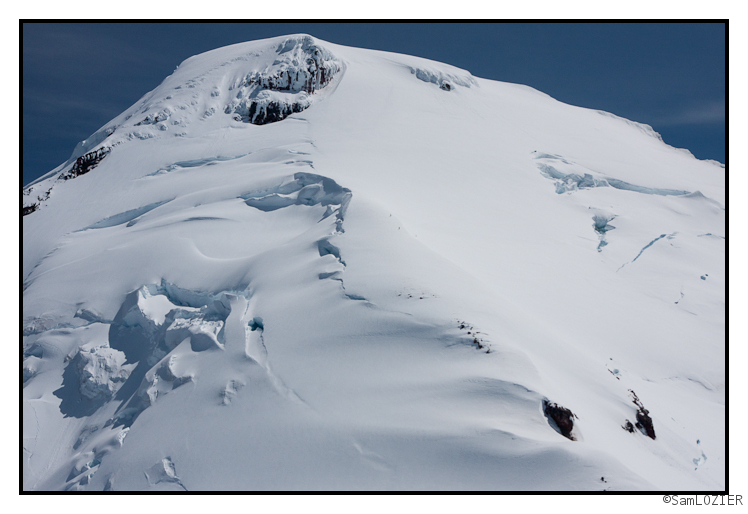 Our Canadian friends making their way up a surprisingly gnarly looking Mt. Baker.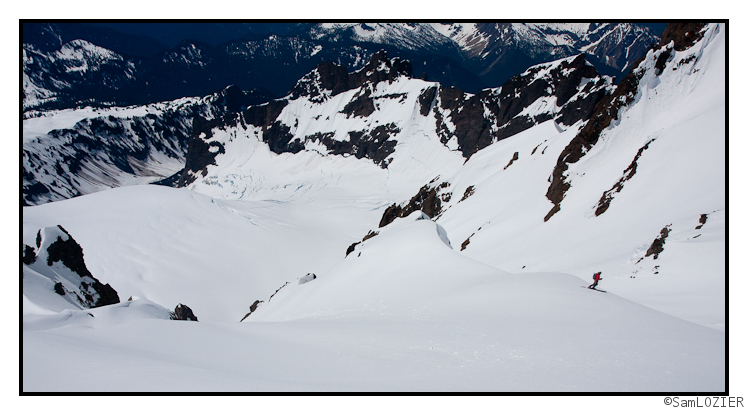 Despite our late-ish start and the warm air, fierce wind was keeping the south-facing snow cool enough to ski. Lee led the way.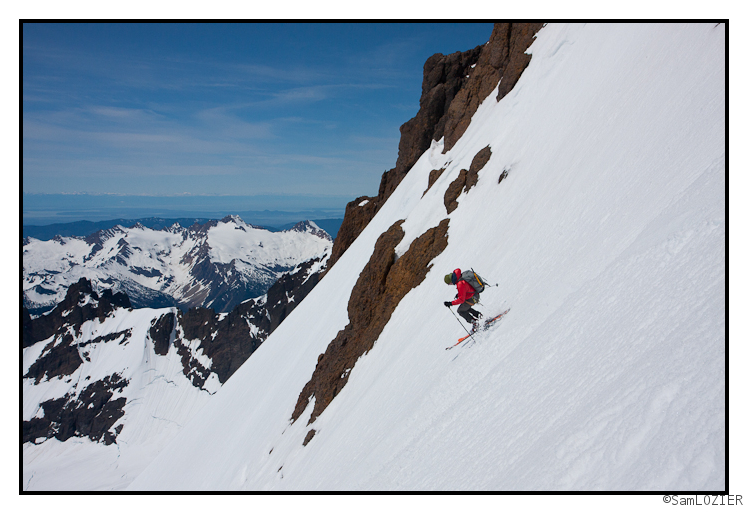 …and eased out onto the face.

---
Read about the author:
Sam
---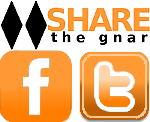 9 Comments
Please consider visiting our sponsors.
Leave a Reply