Mt. Shuksan: Hanging Glacier Headwall
March 29, 2012
Allen put us on the top of the line with the first guess, but it was still somewhat unclear where exactly to ski. Looking down the face, all that was visible was steep, often fluted snow, punctuated with bits of jagged rock sticking through, and a series of large crevasses to finish off the run. Determined to not go down in Shuksan-lore as "those morons who dropped in above cliffs", we donned crampons and axes and climbed down onto the slope to check out snow conditions and the general direction of the route. Satisfied that we were making a slightly better informed questionable decision, we climbed back out. I tried to eat some more Gu, and did manage to eat some pepto to calm my churning stomach. High clouds were beginning to form, and the light was going flat so we started to hurry.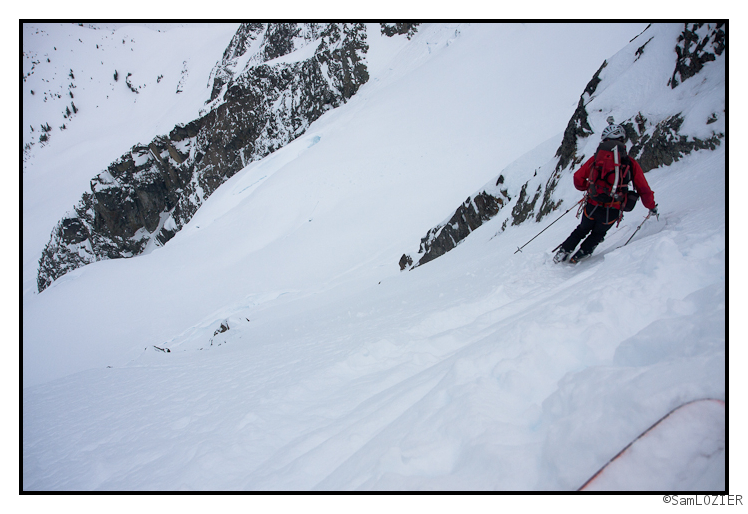 Allen, taking baby steps out onto the slope. The first turn is always the scariest, and neither one of us was feeling too studly at the time, so we took our time and poked around for a minute.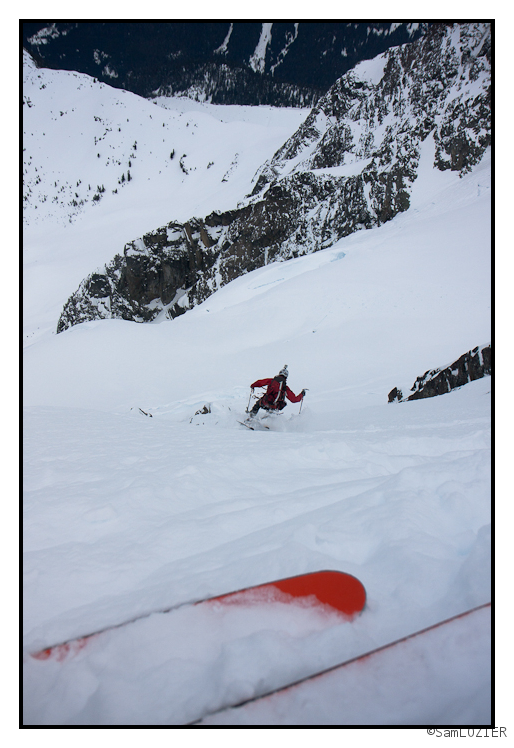 After the first turn, the rest came more easily. This was probably one of the steepest things Allen and I have ever skied, and for every jump turn, it felt like we dropped 10 feet down the hill, like only the falling portion of jumping on a trampoline: weightlessness followed by a soft catch.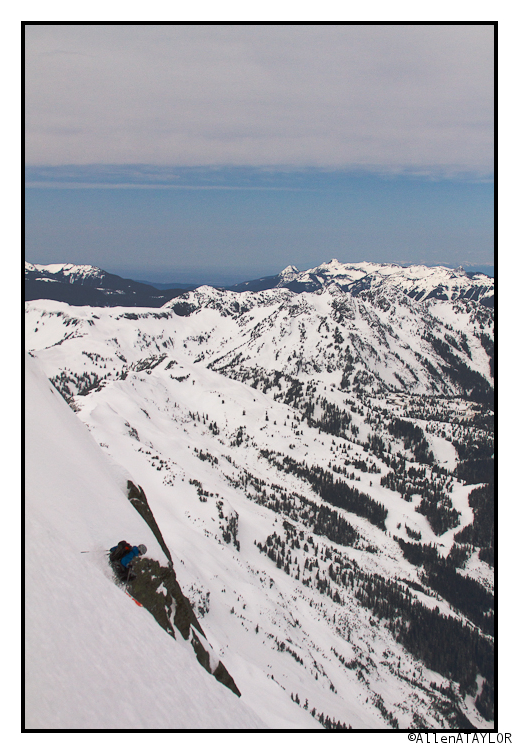 There is a skier in there somewhere.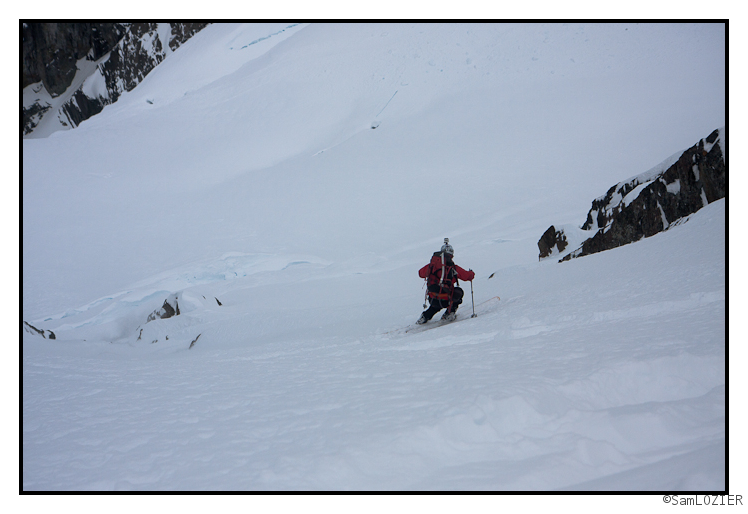 Allen, approaching the: "Hmm, those cracks are a lot larger and more numerous than they looked like from up there" portion of our day.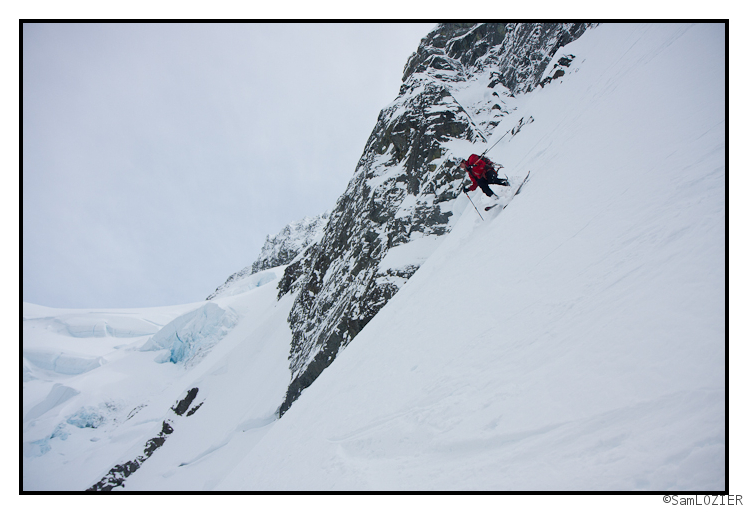 So close, yet so far, from the relative safety and flatness of the Hanging Glacier.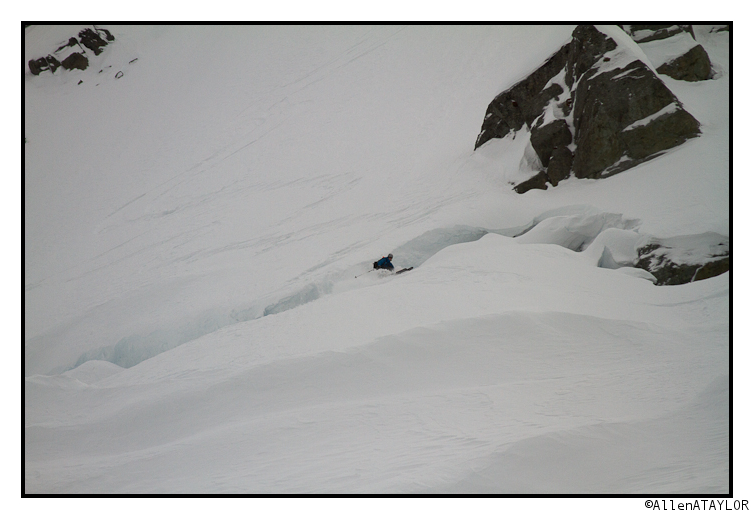 A few small hops, some carried speed, and at least one set of crossed fingers got us safely and quickly across the cracks at the bottom of the Headwall.

---
Read about the author:
Sam
---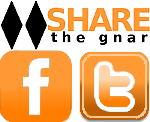 8 Comments
Please consider visiting our sponsors.
Leave a Reply