Northwest Couloir Climb
December 7, 2011

Allen, making some careful turns on the extremely variable snow up high.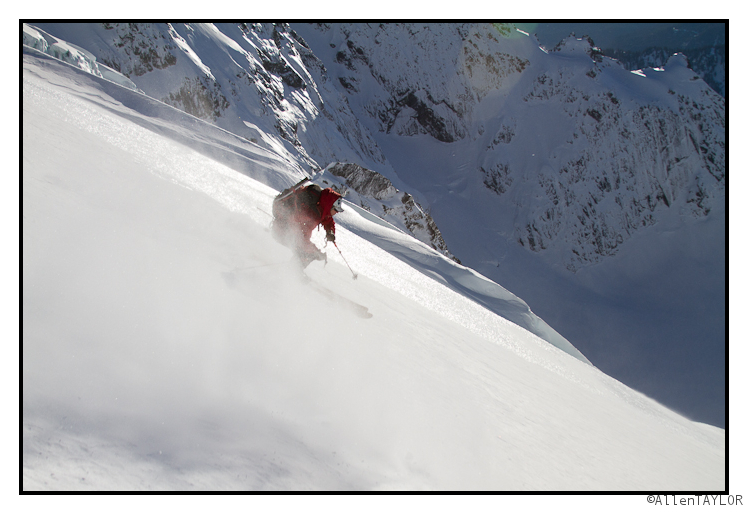 Notice the glaze on the snow, super sharp edges were quite helpful in places.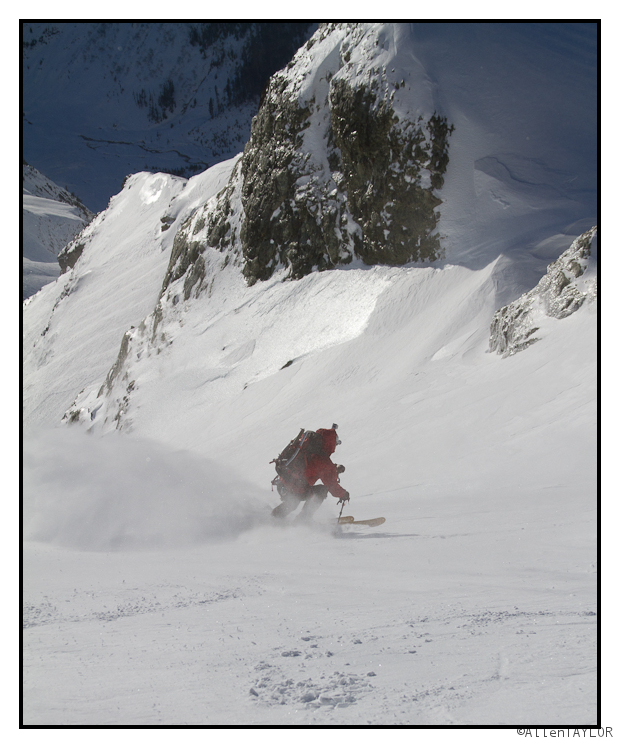 We made a few more turns in the sun before crossing back over to the north side of the mountain.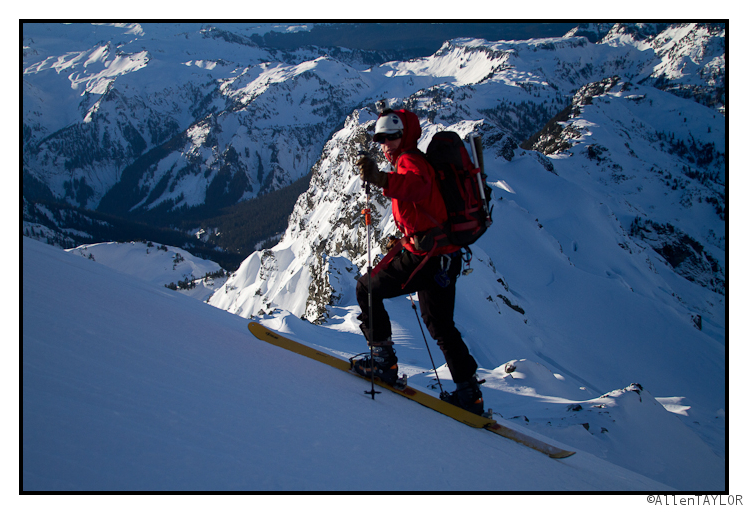 At this point it was about 2:30 and the sun is fully down by 4, so we boogied down the White Salmon with the goal of crossing the heinous avi debris in the valley while daylight remained.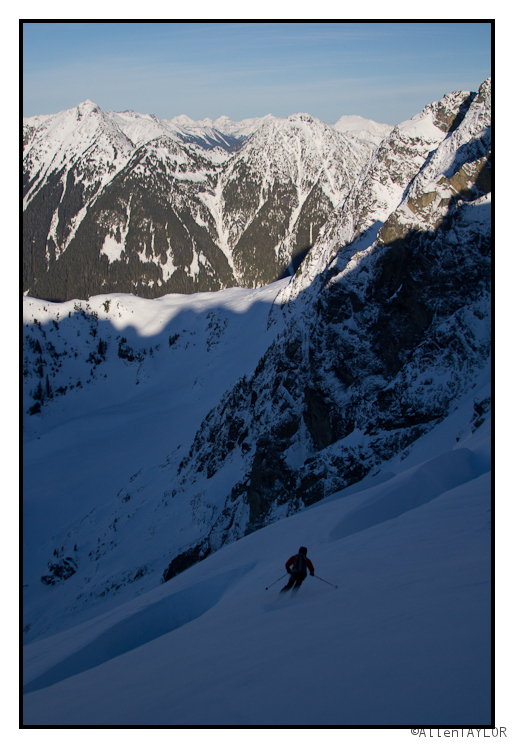 The snow was, in all honesty, quite awful. Two or three pow turns would give way to a turn on hard ice followed by a ballance-shaking turn in thick crust. Exhausting.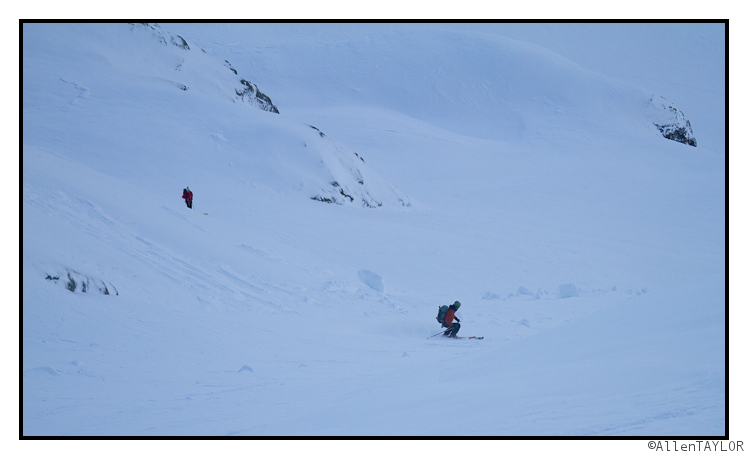 As we started to climb out of the valley, alpenglow hit Shuksan.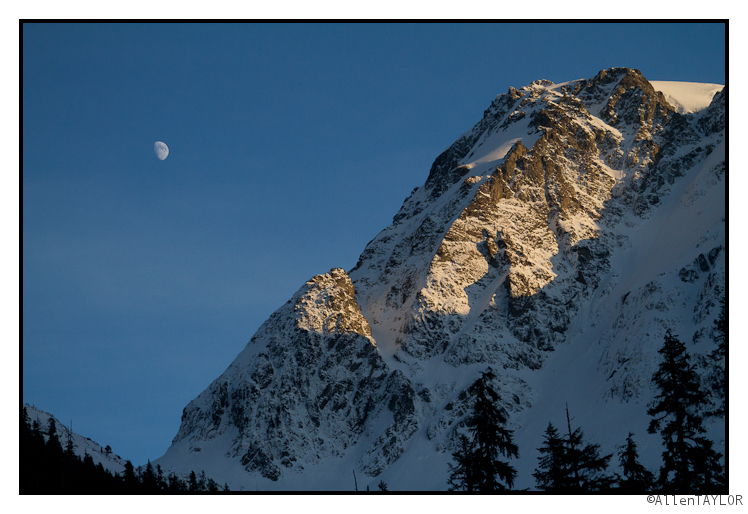 and as we transitioned at the car, the last bit of light slipped off of Shuksan. We'd managed to used every minute of daylight on our adventure, and not a minute more.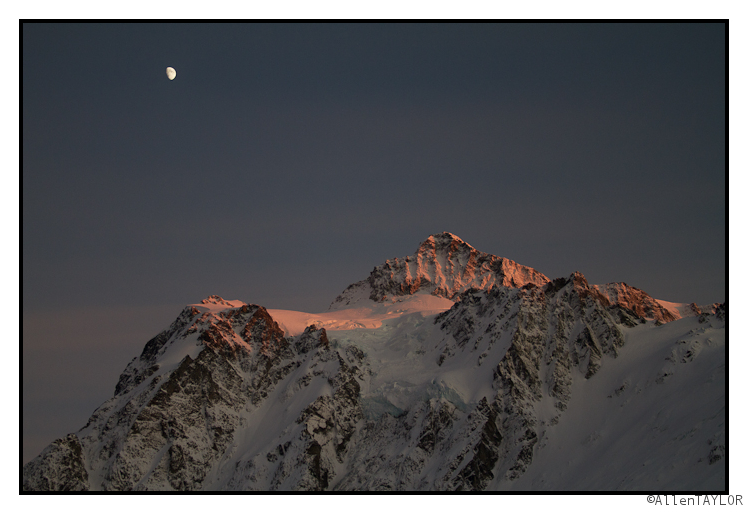 ---
Read about the author:
Sam
---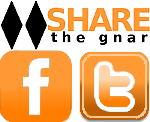 6 Comments
Please consider visiting our sponsors.
Leave a Reply