Twin Sisters Traverse
April 9, 2012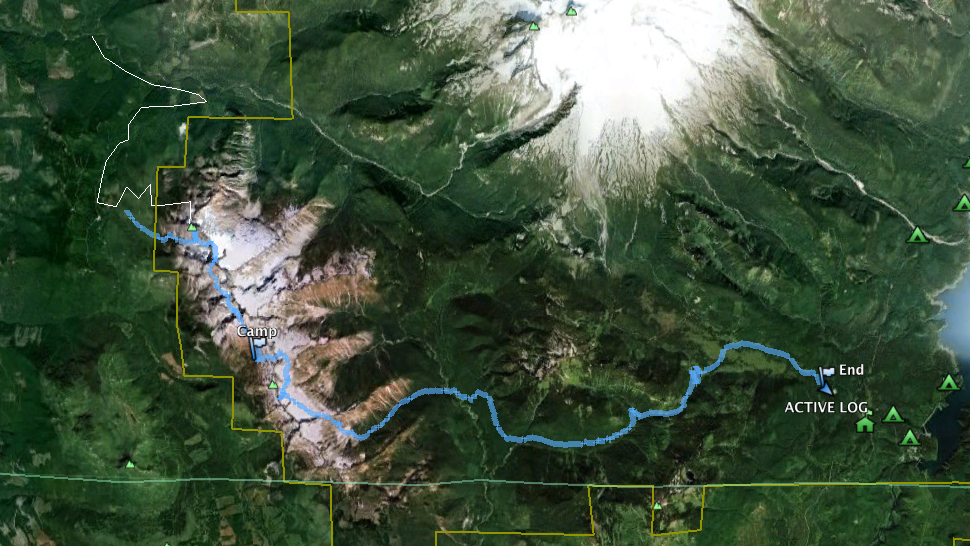 I've been fascinated by the Twin Sisters range for quite a while and the idea of a traverse has appealed for almost as long. Inspired by THIS trip report, and my own views off the south side of South Twin, Allen, Travis, and I set off early saturday morning with full packs and the desire to do the traverse in two days. Travis is heading out to do the Bugaboos to Rogers pass traverse ina few weeks, and Allen and I have a few ideas of our own for this spring, so we felt that this trip would serve as a good shakedown adventure. When Travis, whom i'd only briefly met and never skied with, called me on thursday night to see if I wanted to ski Baker I declined but invited him along on this trip, his enthusiasm and "I've always wanted to do that", made it well worth the risk of taking a new partner along.
The last group that we've known to do the traverse (the earlier link) encountered some serious route finding challenges and dealt with a lot of hot weather. I was pretty confident that I'd identified a less technical route than they took, so, with some trepidation, we brought a 30m glacier rope a few pieces of rock pro and one ice screw and hoped that, unlike the last group, we wouldn't have cause to use them.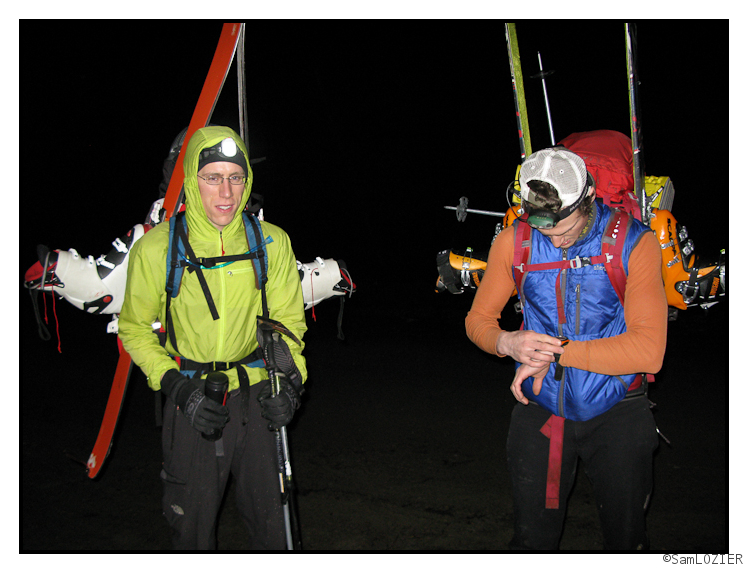 We were a little haggard starting out.

Views improved as we reached the artificial alpine.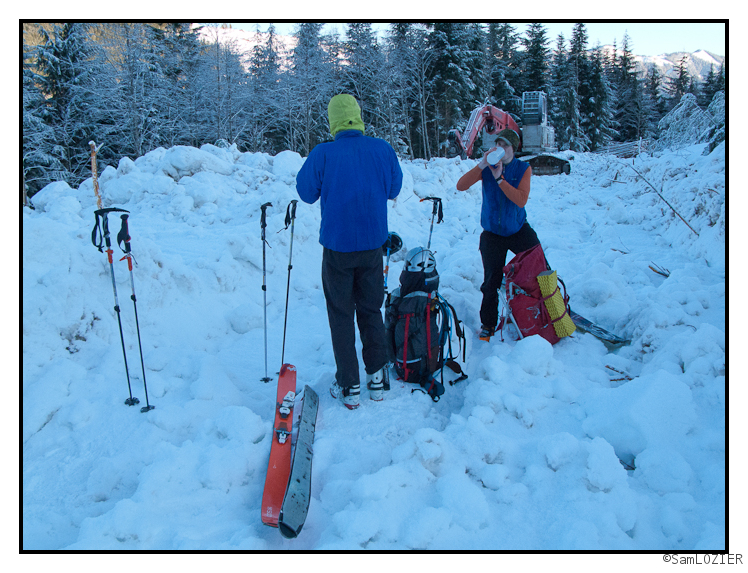 Plowing ceased at the side of current logging operation, so we switched to ski boots and stayed in them until the end of the trip.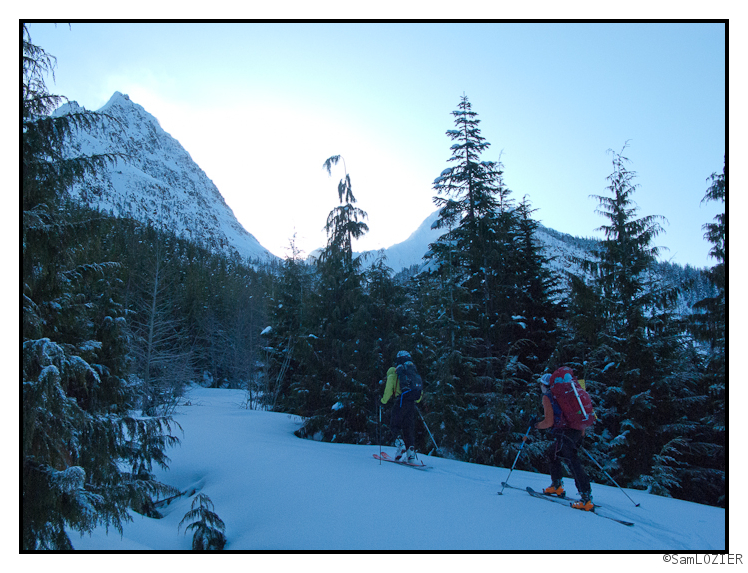 In the interests of keeping things fresh, we decided to forgo the North Face of North Twin Sister and instead focused our attention on a prominent chute on the south side of North Twin. (get all that?)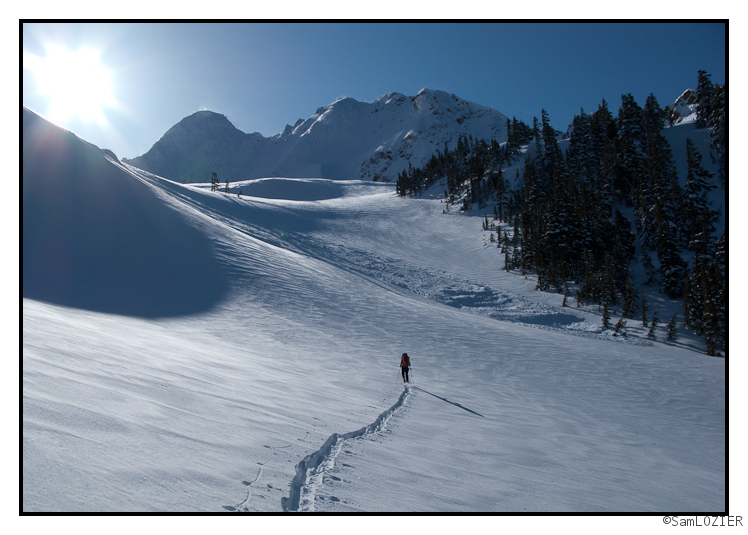 The sun had just crested the divide between North and South sisters as we reached the basin between the two.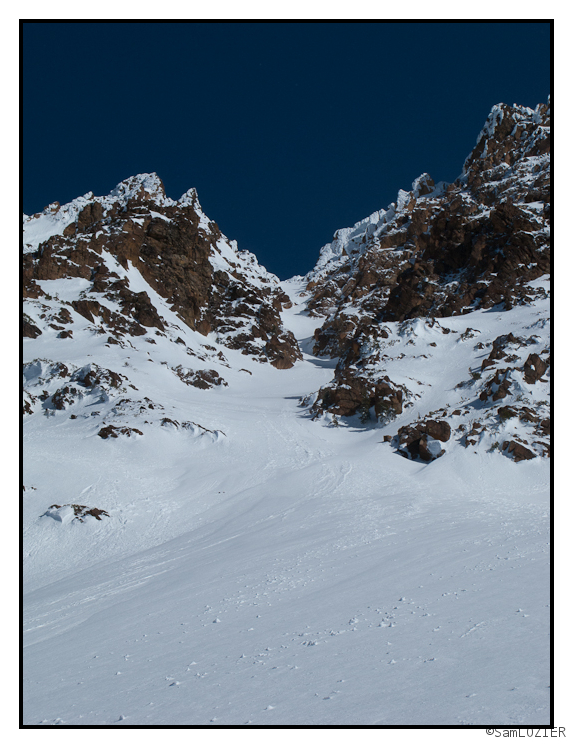 Our objective.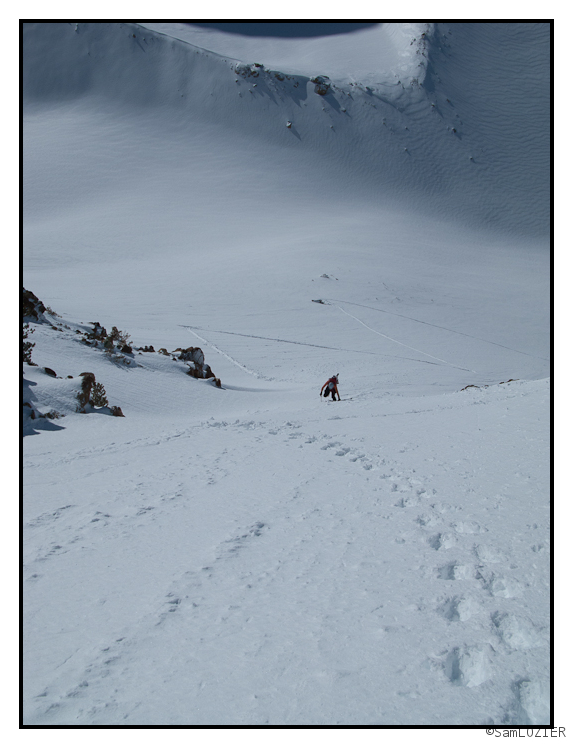 Travis following. The moraine of a melted glacier is visible behind.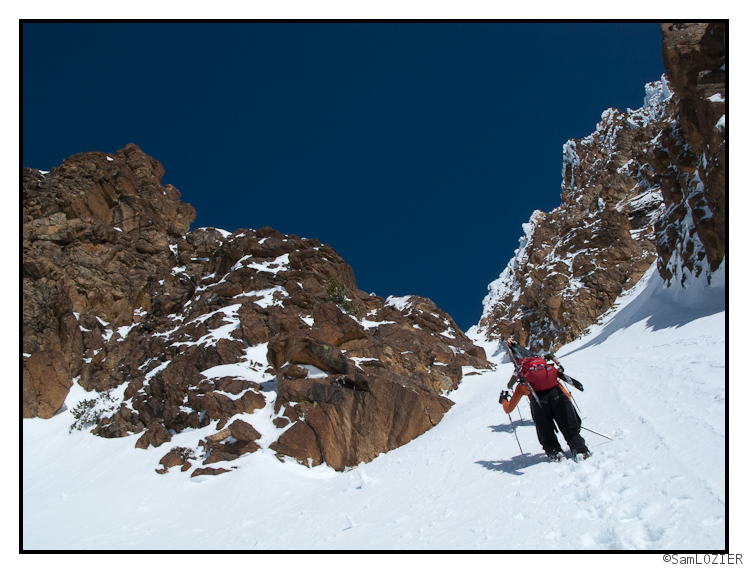 Allen led for a while.

Near the top we encountered a short section of snow covered ice.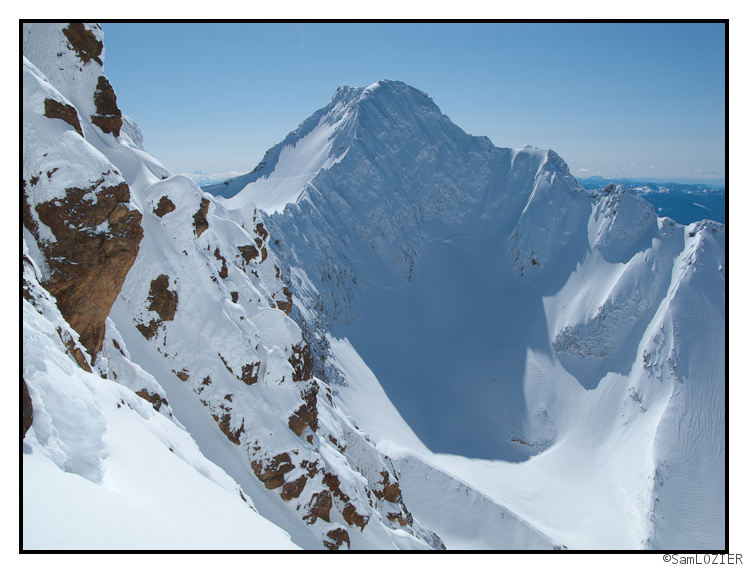 South Twin from North.

---
Read about the author:
Sam
---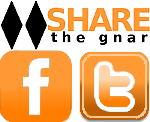 14 Comments
Please consider visiting our sponsors.
Leave a Reply