Twin Sisters Traverse
April 9, 2012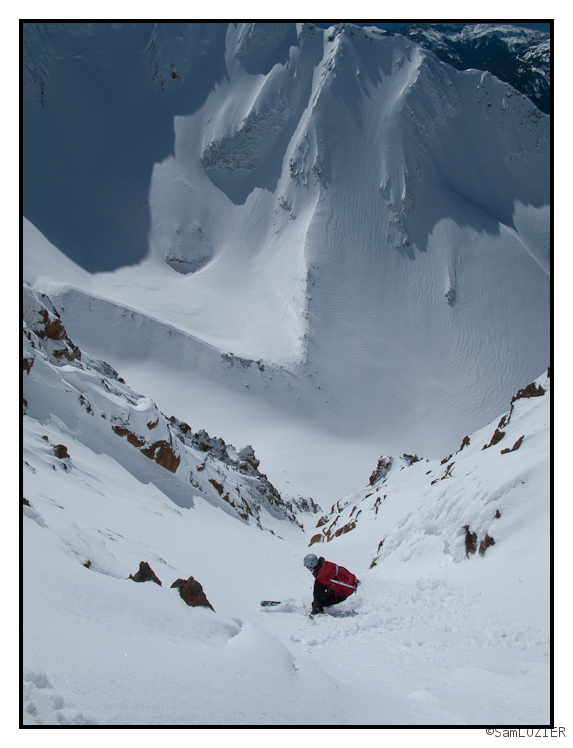 Travis dropped in first.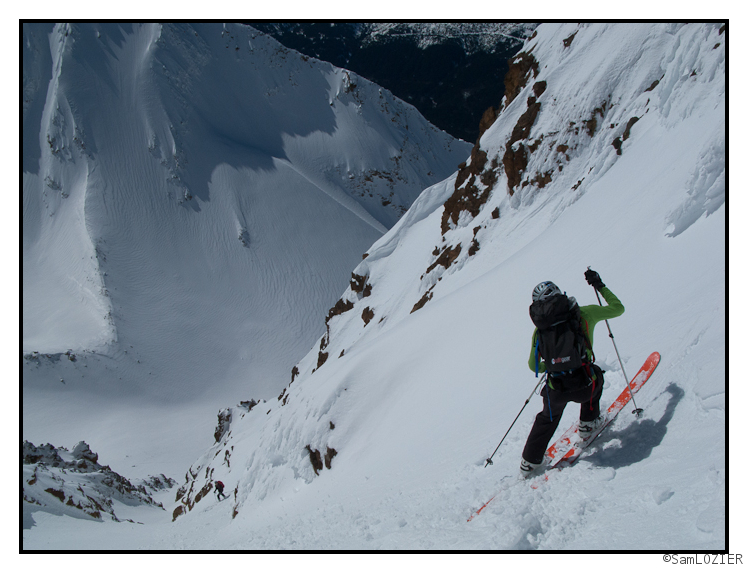 I followed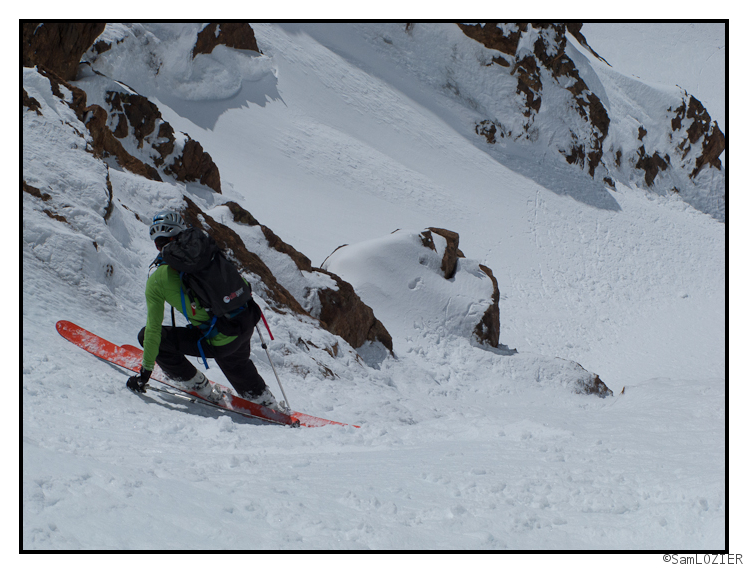 Trying to figure out the icy part.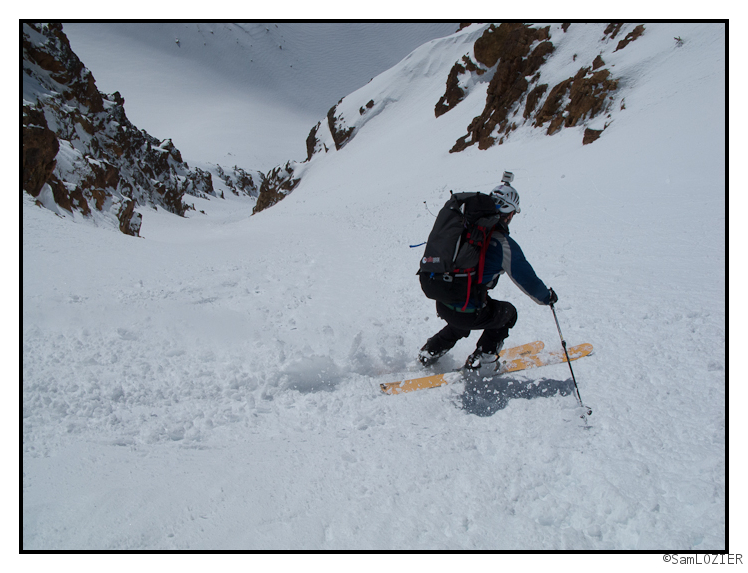 Allen then took the lead and skied the chute to the spot where we'd stashed our overnight gear.
We'd skied the first objective of the day and found the snow to be stable and predictable, but the crux of the trip, the South Twin was still an unknown, and we were running a little behind schedule as the chute on North Twin had been taller than expected.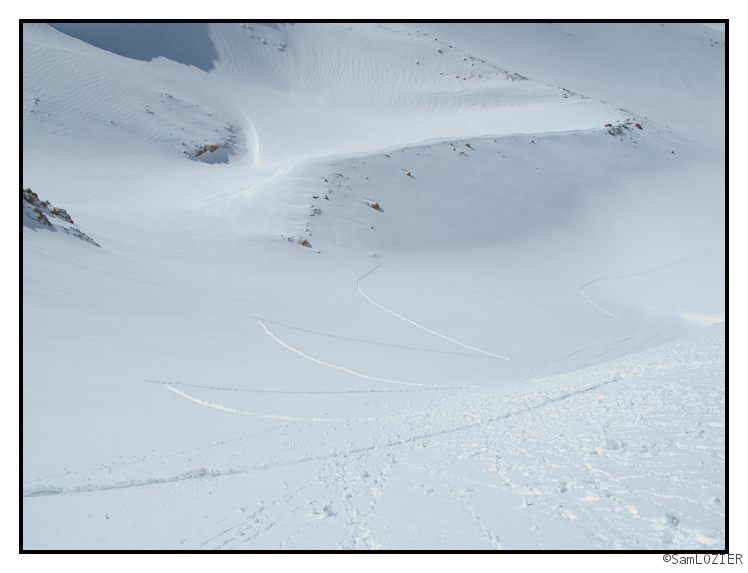 Allen broke trail all the way up and over the ridge to the Sisters Glacier on the east side of the range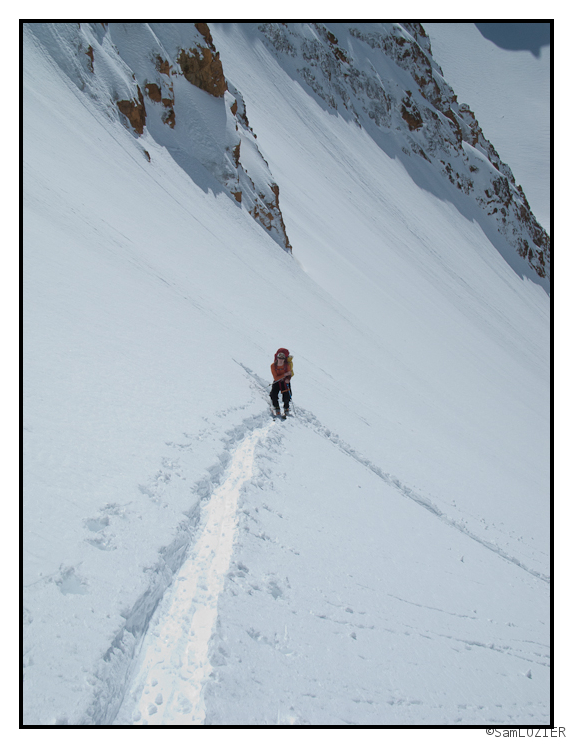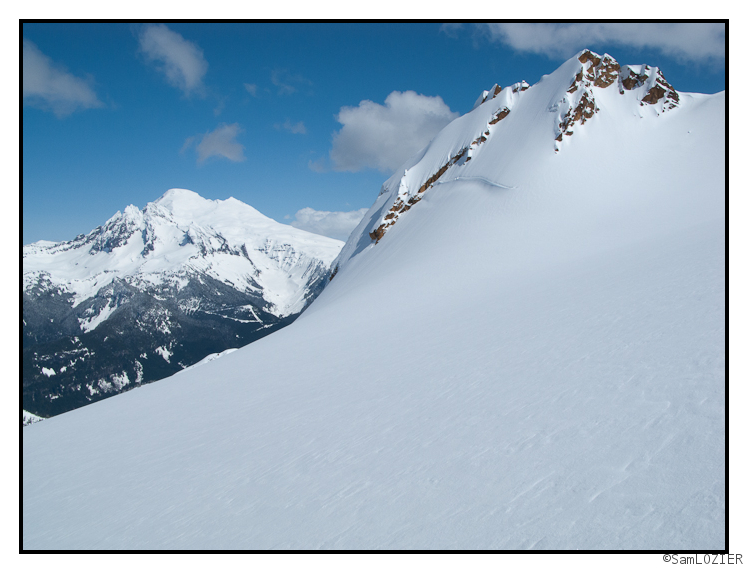 The views only got more amazing as the traverse continued. The sense of solitude in the Twins was hard to beat, they felt like our own private mountain range and we never saw anyone else.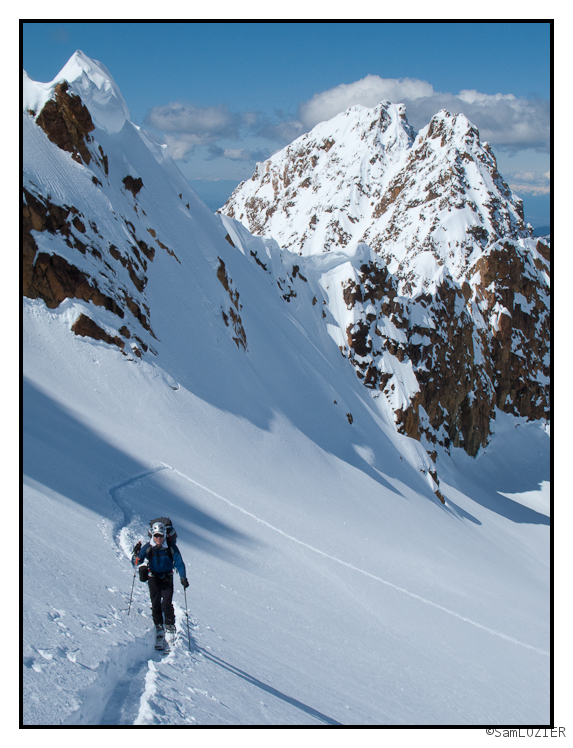 Allen, climbing South Twin, with our line down North visible in the background.
South Twin posed two problems, if the snow on the north face felt unstable, we would likely have to abort the trip as we didn't think we had the gear to do the traverse on the east side, and we didn't have a good alternative to getting to the west side other than up and over South twin. Luckily for us, the snow was stable and the bergschrund posed no challenges.

Topping out on South.

---
Read about the author:
Sam
---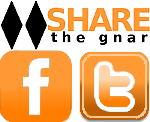 14 Comments
Please consider visiting our sponsors.
Leave a Reply