Twin Sisters Traverse
April 9, 2012
The second challenge posed by South Twin, was the south face. In an older Scurlock photo and on google earth, the face looked white and skiable, but we still didn't know what we'd find, and with the face roasting in the sun we were beginning to worry about wet slides.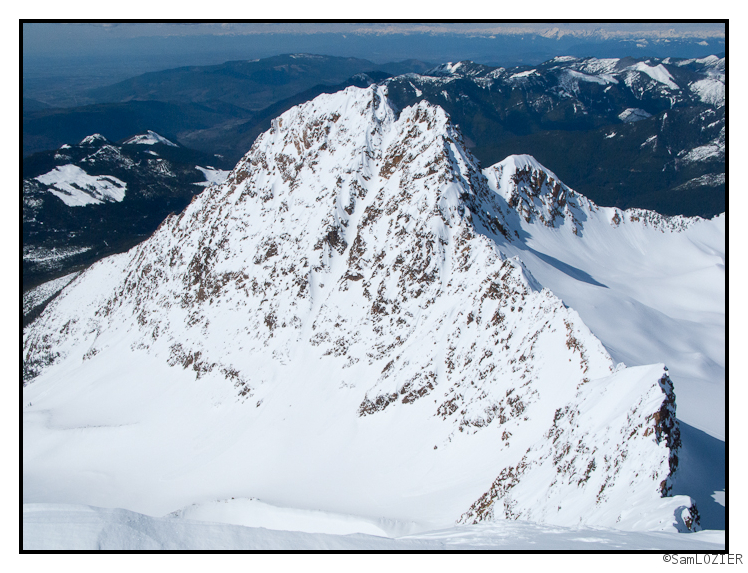 A look back at North Twin and our line.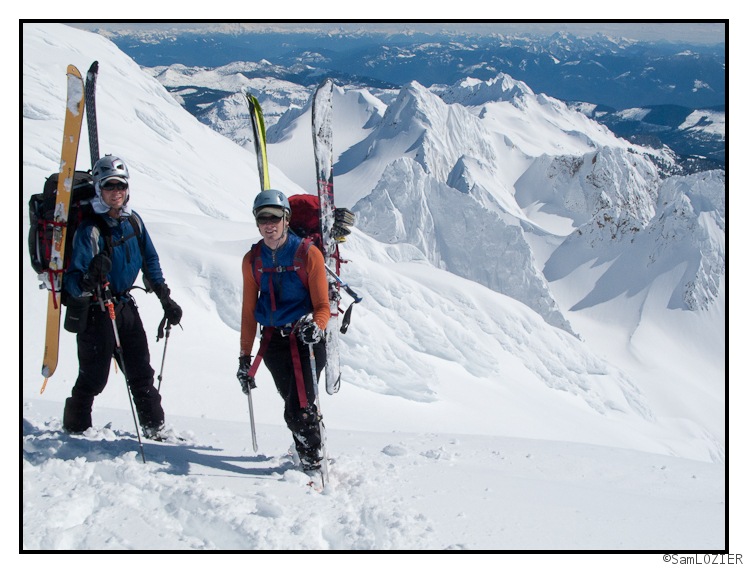 Two stoked skiers, and the rest of our traverse visible in the background.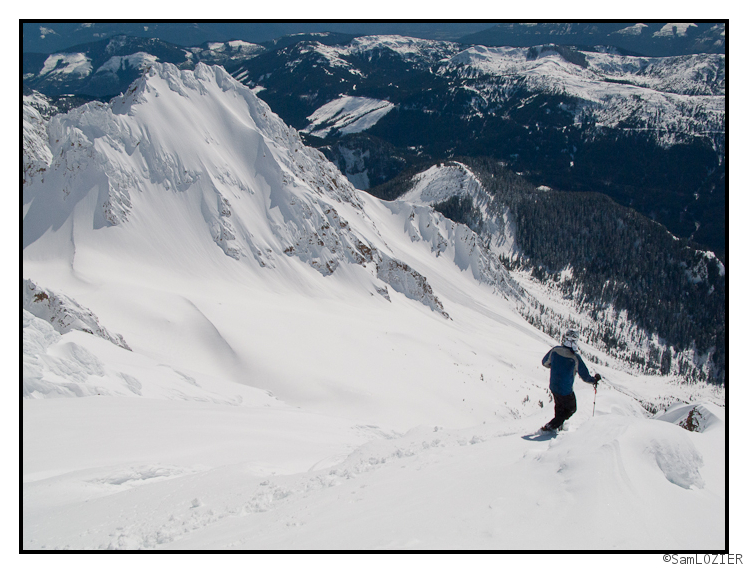 We dropped our packs and hiked down to the roll-over hoping for the best.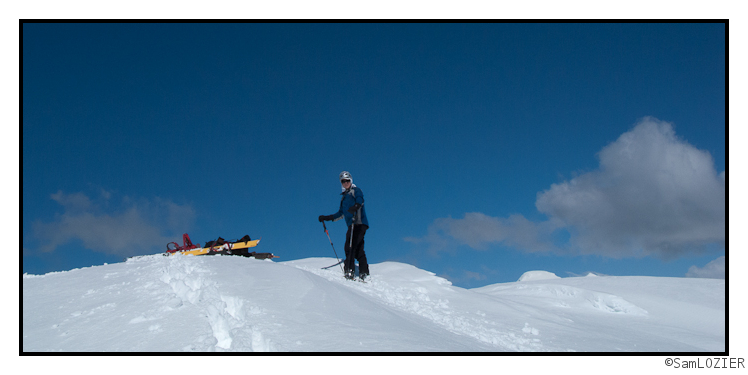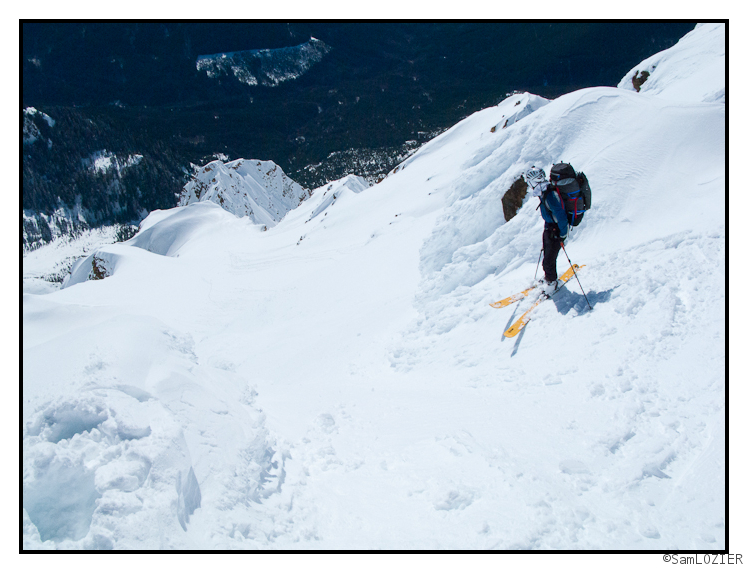 What we found was a small rimey choke followed by an open face of smooth slushy snow.

Allen ski-cut a small patch that entrained a not-insignificant amount of snow and cleaned out a good hard bed surface for us to ski safely down on.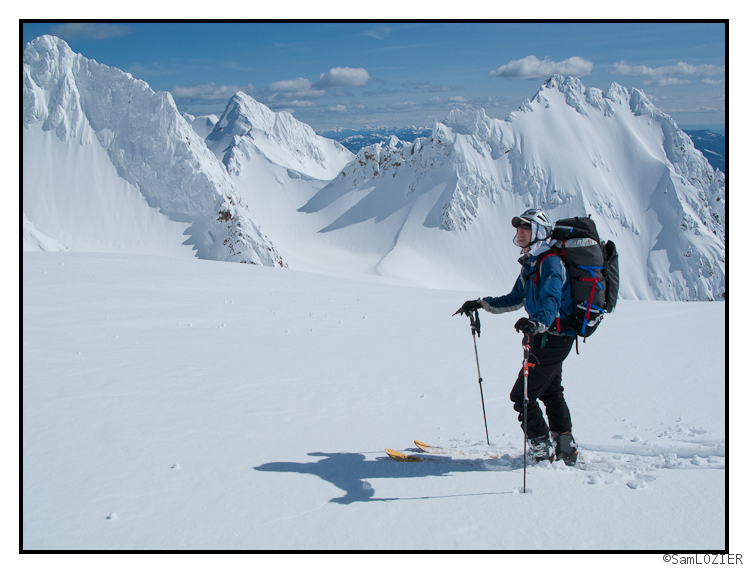 From this point on, the views were amazing, but the scale was hard to wrap our heads around. The peaks behind Allen, are comparatively tiny, but their severity seems to add to their stature.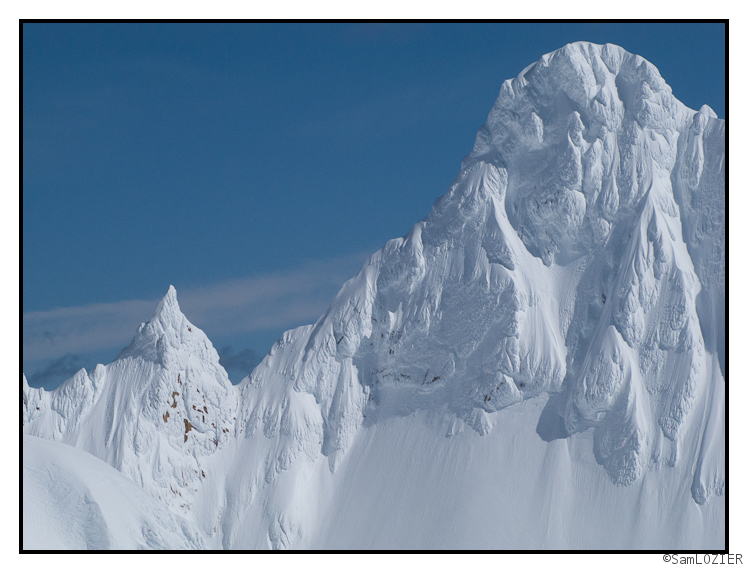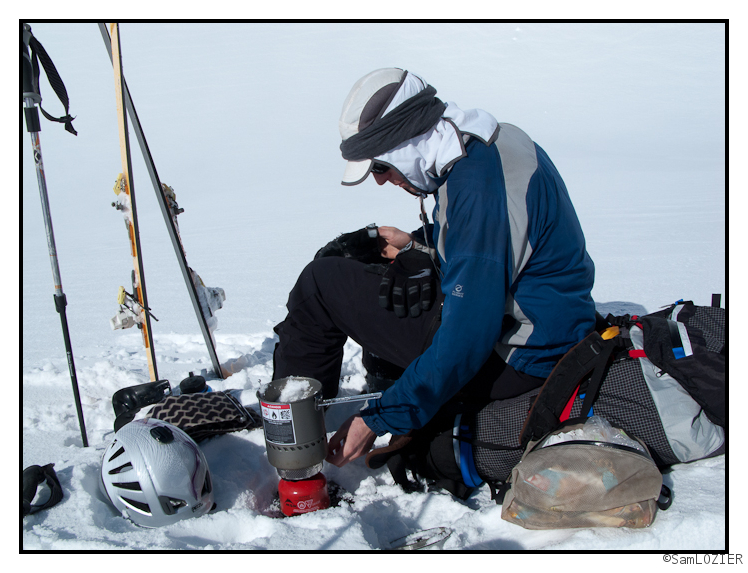 Satisfied with our progress so far, we stopped for a water break.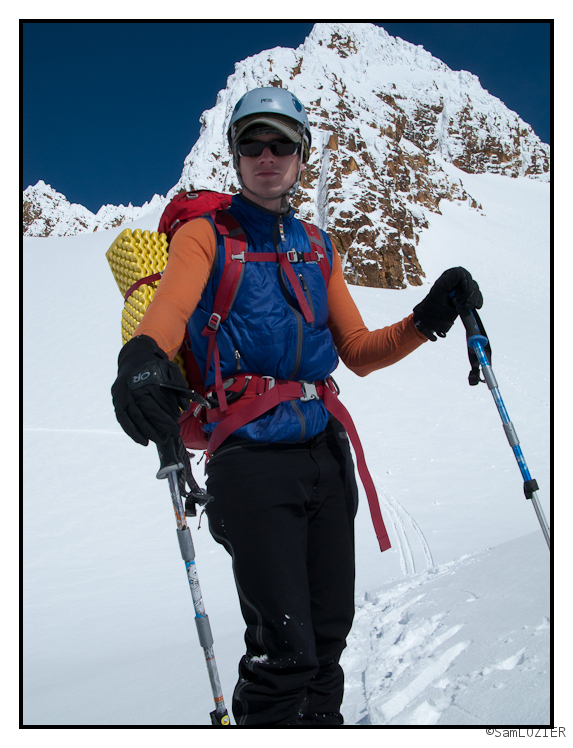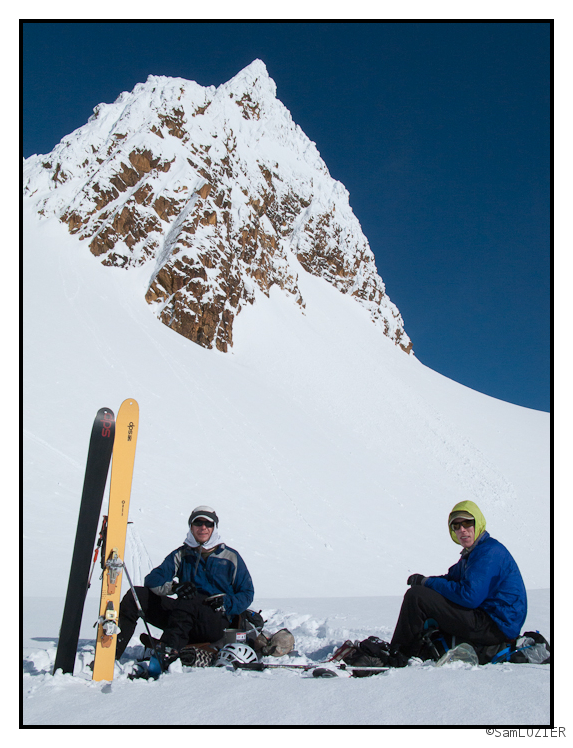 Style is not our strong suit.

We set off hoping to get through two more potentially problematic passes before making camp. (Extra points for alliteration?)

---
Read about the author:
Sam
---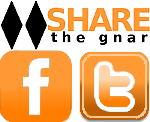 14 Comments
Please consider visiting our sponsors.
Leave a Reply