Twin Sisters Traverse
April 9, 2012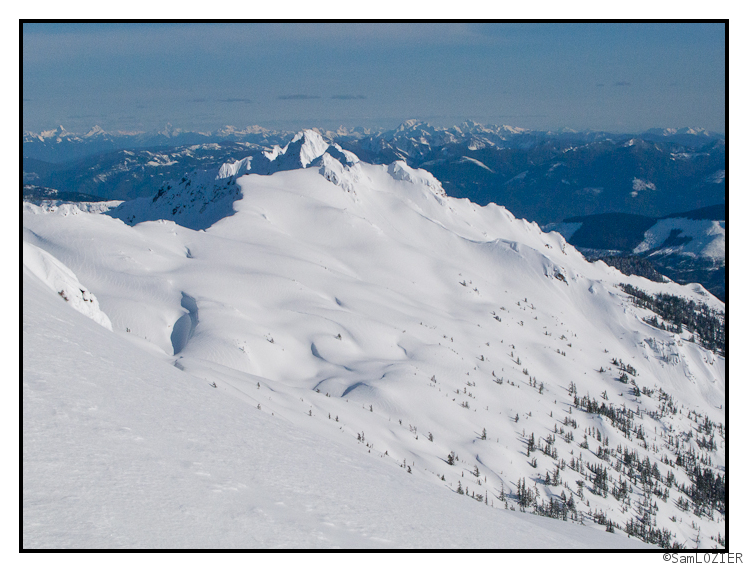 We were treated to a mellow section of the traverse, and decided to make camp in the sparse trees in the right corner of the photo.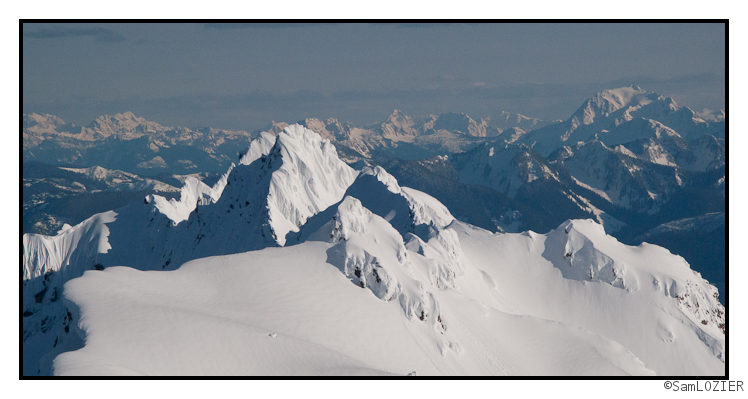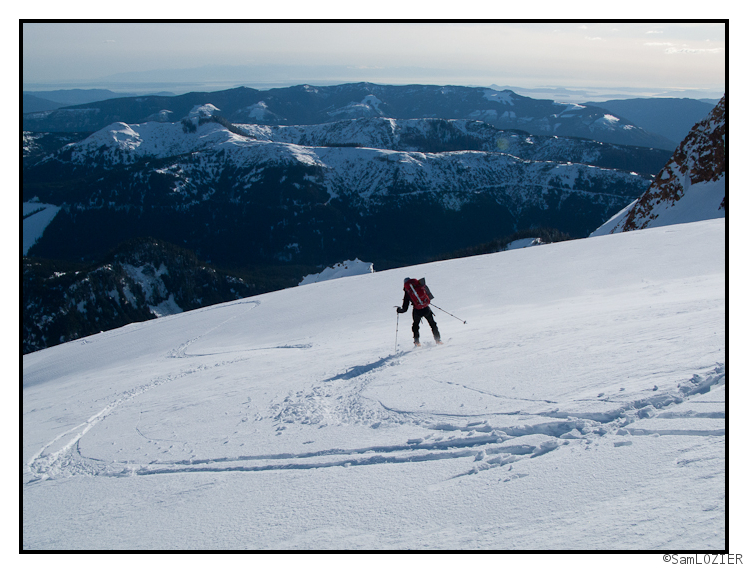 Despite the mellow pitch, our tired legs conspired with the crusty snow to make our descent a challenging one.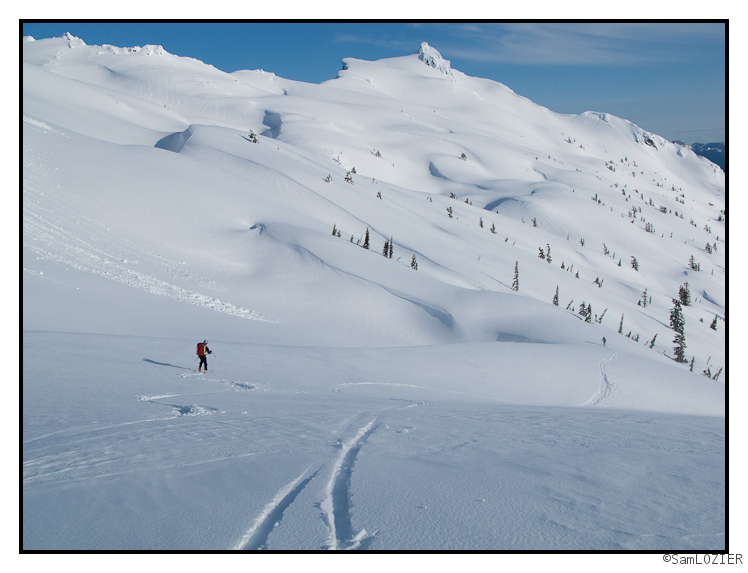 We should have noticed the obvious clues that wind was no stranger to this area.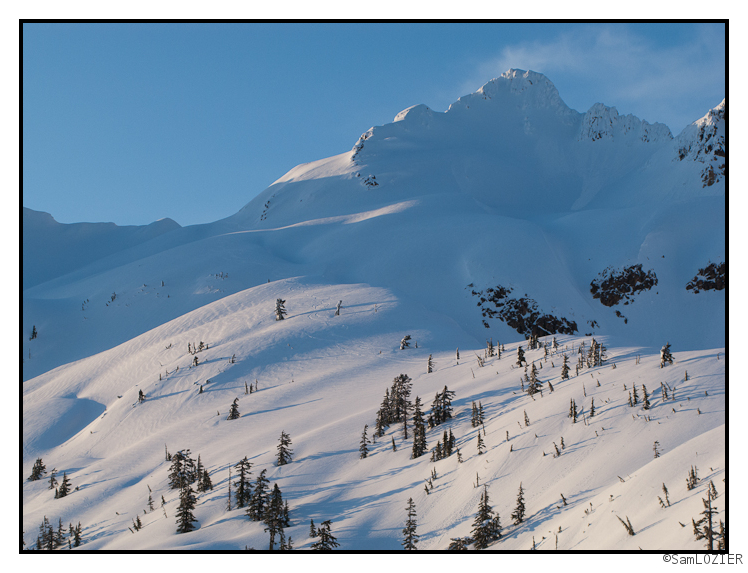 Looking back at the last pass of the day from our campsite.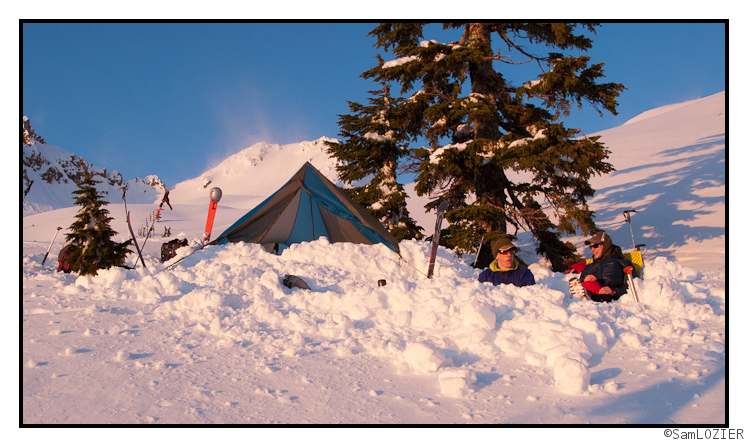 Home for the night. The wind was already starting to pick up.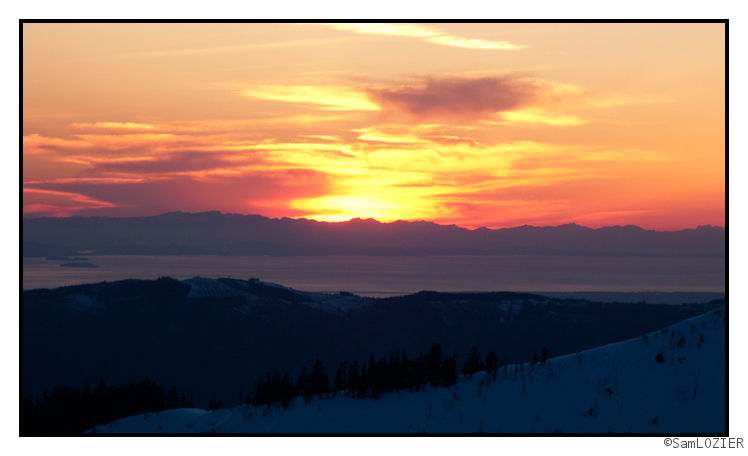 After a massive dinner, we settled into our sleeping bags and fell quickly asleep. Before long however, we noticed that we hadn't fully buried the windward side of the tarp, so with each gust of wind spindrift would swirl into the shelter and settle lightly on our faces, sleeping bags, and gear. By morning our sleeping bags were damp, and all our gear had turned white. Luckily for us, the forecast called for a warming trend so instead of life threatening hypothermia, we were instead provided with a valuable learning experience.

---
Read about the author:
Sam
---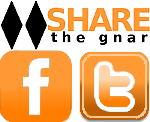 14 Comments
Please consider visiting our sponsors.
Leave a Reply