Twin Sisters Traverse
April 9, 2012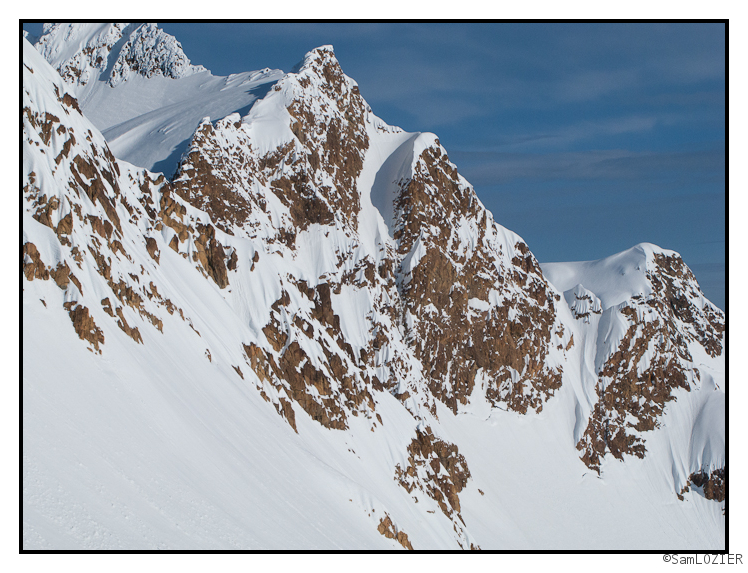 Despite the ever decreasing stature of the mountains as we headed south, the views remained jaw-dropping.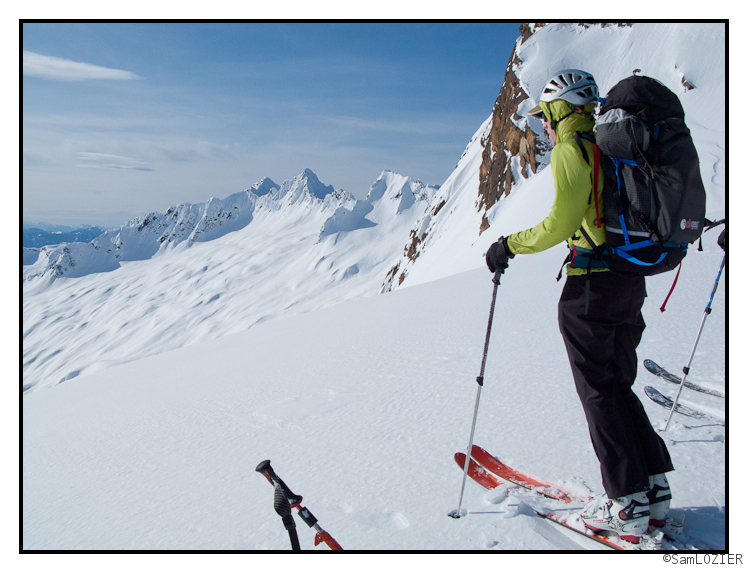 After South Twin, the USGS stops naming the peaks along the range, and though I believe the Becky guide provides some names, we were happy to wander through what felt like an unexplored wilderness.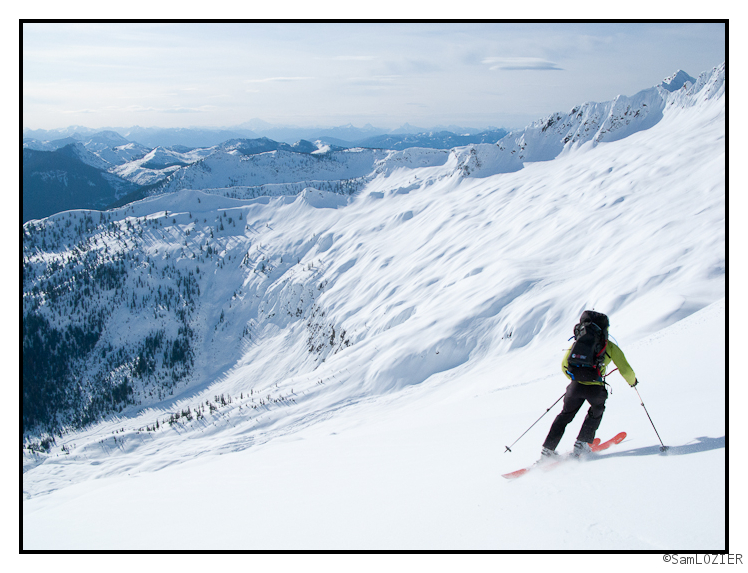 Me, enjoying some turns on firm frozen corn.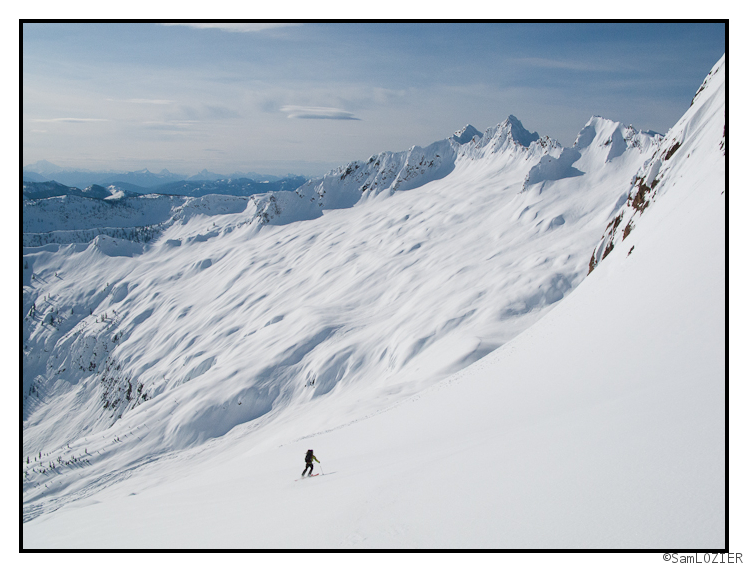 This basin is quite large.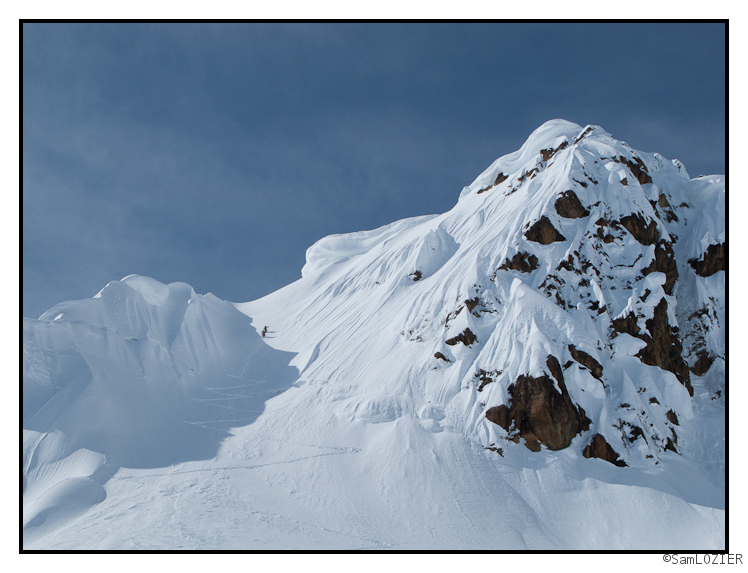 Allen and I saw this line and really wanted to ski it, so we dropped our overnight gear and raced up while Travis nursed a swelling knee and melted snow.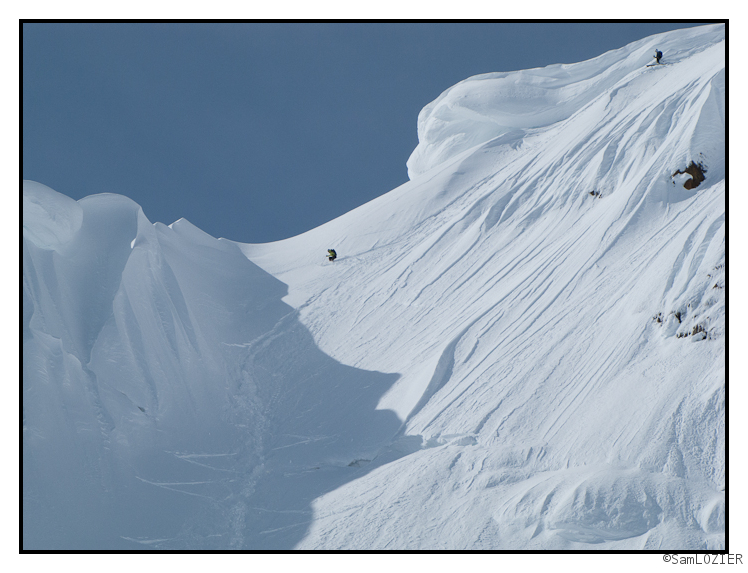 Dropping in.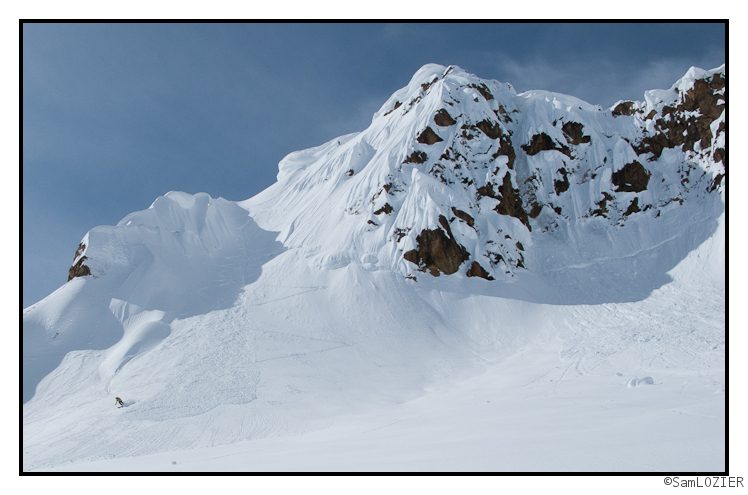 From the bottom, this line looked like it was about 300 feet tall, but turned out to be about 700, the top bit was quite steep as well.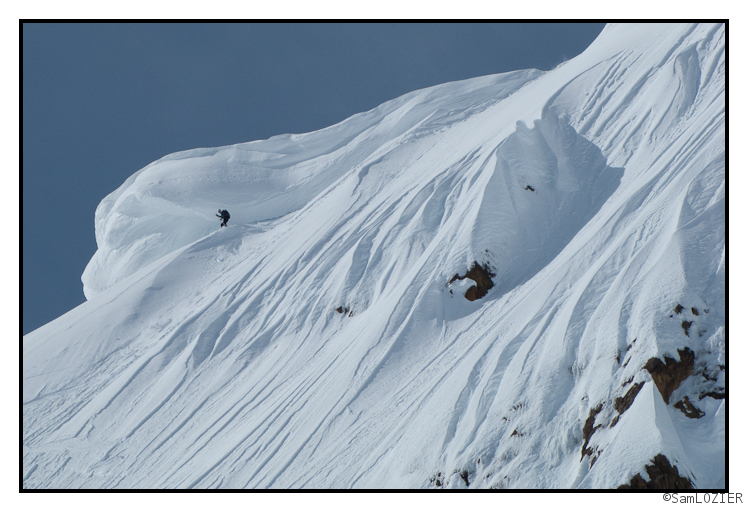 Allen, getting ready to ski.

---
Read about the author:
Sam
---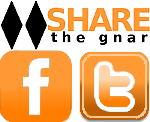 14 Comments
Please consider visiting our sponsors.
Leave a Reply