VTah Part VI — The Most Highly Anticipated Snow on Earth!
February 28, 2012
I have to be honest, there were big plans (read: it was written, and ready to be published) behind the many closed doors of FIS to call this VTah Episode VI: Return of the SHREDi. We would start with a modification of the opening crawl, discussing the efforts of Fox Powsinker and a band of rebels as they search for powder skiing despite the machinations of the evil Galactic Winter as it raises its Death Star higher and higher, lengthening the day, increasing the temperature, and decreasing the amount of snow. Endless gags are buried in here, and we've got personell perfect for the parts of a Wookie, a princess, and Darth Vader. VTah is about storms though, and since this storm was so unique, I figured it deserved a treatment without camp.
I suspect anyone who reads FIS has been anticipating this storm for quite a while. We got you a week lead time, but you've been waiting for it to snow like this all year. Indeed, this is the longest stretch of time between VTah trip reports since we started the series. As usual, this VTah weather event was all about upslope snow. A low pressure system travelled directly overhead on Friday into Saturday, and the precipitation wrapped up in the low itself was nothing too impressive, but as the low departed, the large scale atmospheric pattern that was drawn through from the northwest was phenomenal for producing snow. And snow it did. We awoke at 4:30 Saturday morning to find a relatively small amount of snow on the ground, but unbelievable quantities of snow falling out of the sky. As we started our early hike for turns, it was difficult to see at times it was snowing so hard. Luckily, it wasn't sight we were looking for. In fact, it was the inverse of sight we sought.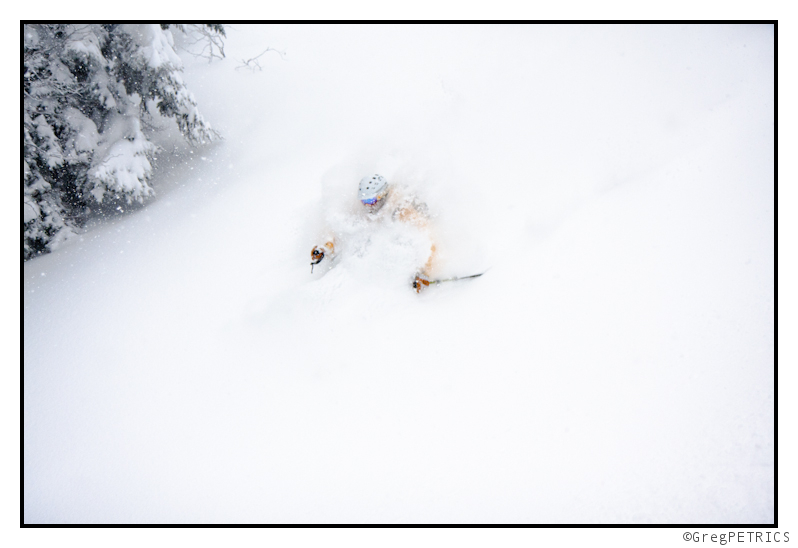 Several inches of snow fell during our ascent, and the mountain had collected the snow well.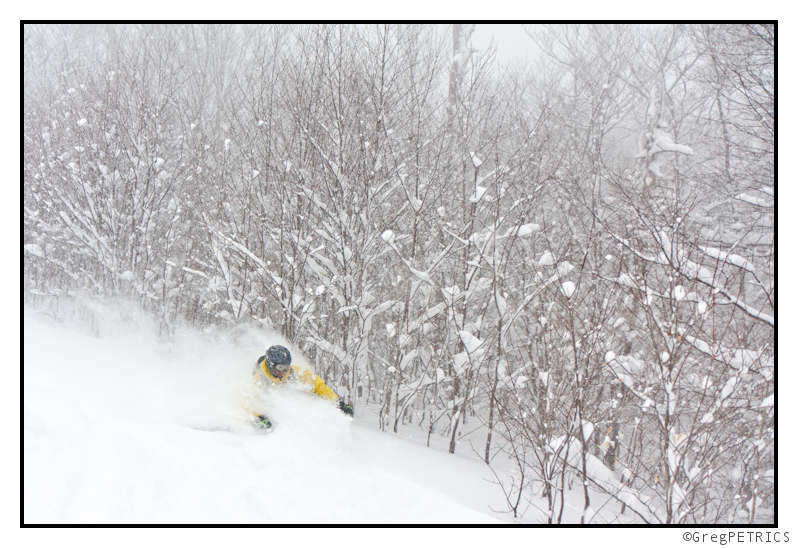 You might even say the mountain collected the snow TOO well, and we soon discovered that anything that was wide and steep (read: fun to ski in 2′ of blower) was prone to avalanches.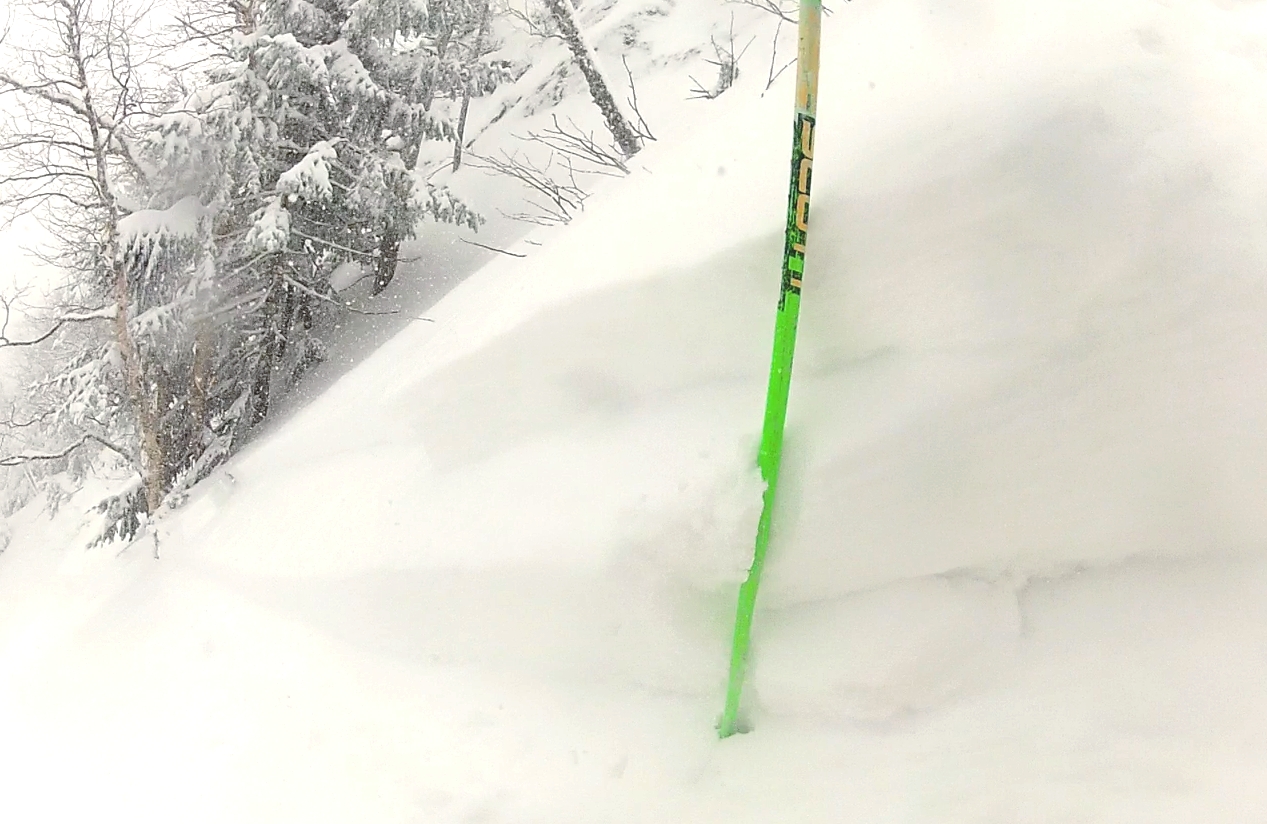 We didn't have any close calls, but we were scared enough by the activity to avoid these slopes for the rest of Saturday. It was snowing so hard throughout the day that I'm almost sure that many slopes in the backcountry avalanched naturally; the loading was just too fast for physics to keep the snow up on the mountain. Luckily for us, a wide berth of the standard steeps meant deep powder snow on fun mid-angle zones. We had been up on the mountain since 5:45am, and we stayed out until after 4pm harvesting the goodness. I'll let this storm-light session speak for itself.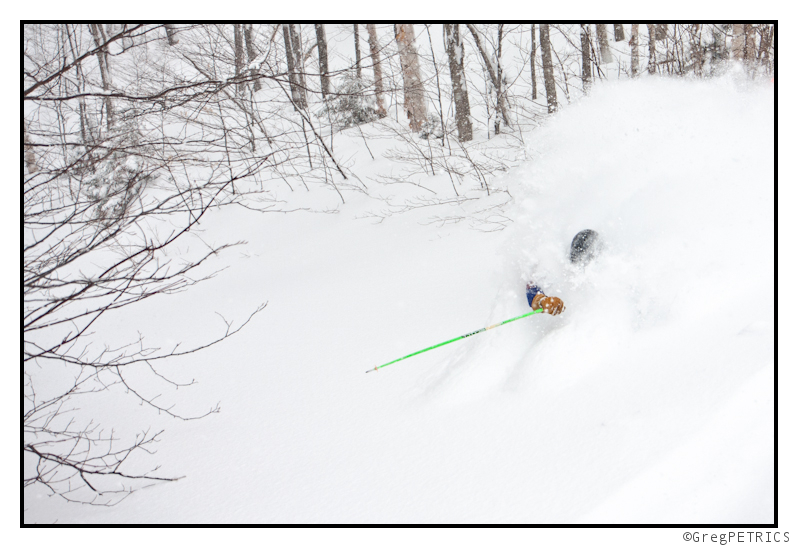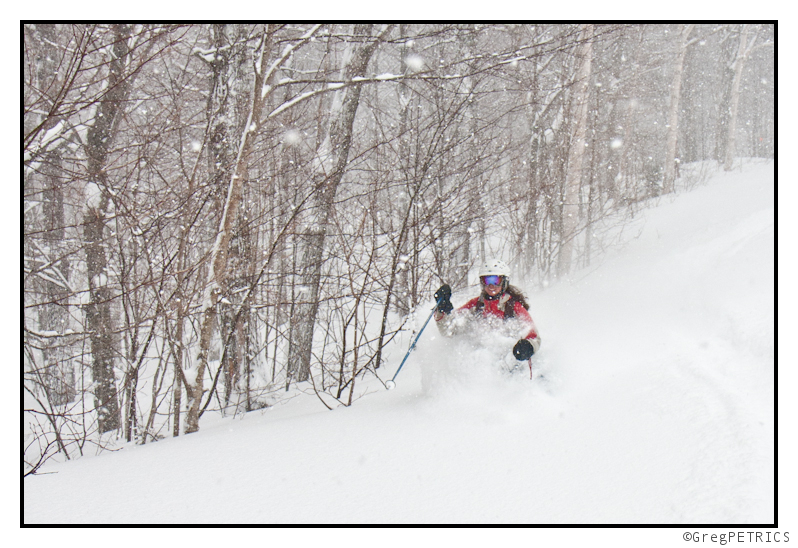 ---
Read about the author:
Greg
---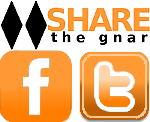 21 Comments
Please consider visiting our sponsors.
Leave a Reply