Western Roadshow — Part I
May 2, 2012
When the days start to get long and the eastern snowpack is on it's way out, I load up my Subie and hightail it West for some Rocky Mountain schuss-action. Corn snow and open season on peaks that usually spend the winter mired in a very touchy and active avalanche cycle are easy motivators. They propel me into the "bumming" lifestyle and extend my ski season through the month of May.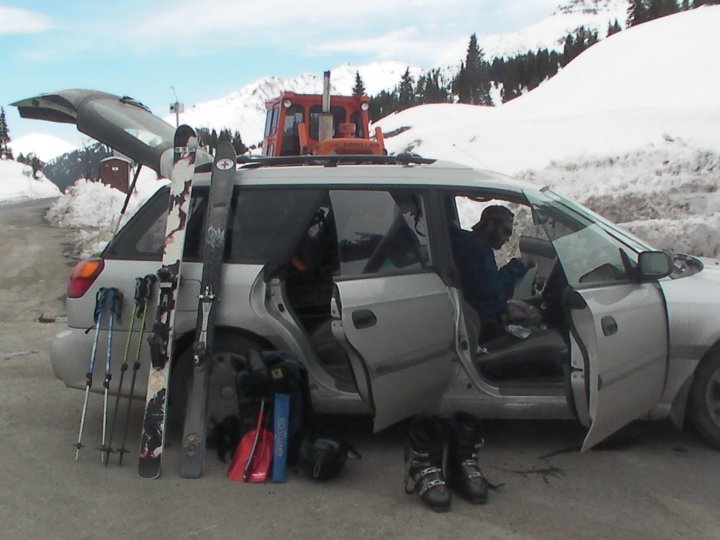 Vermont did a good job to send me off well. Between powder skiing (thank you HOW), tuna collar, and picking up a few pieces of gear at the last second, I felt prepped and satiated for a few long days of driving across the heartland of our nation. I had heard rumor that the western Colorado snowpack was on it's way out at a rapid clip, so I was driving with some purpose. Luckily, a 15" refresher just ahead of my arrival helped stave off snow starvation that would have occurred at an unprecedented early date.
Even with the new coat of white, the Colorado snowpack as a whole (including the San Juan Mountains where I aimed to ply my trade) stood at only 35% of normal for the latter portion of April. There was no time to shake the car lag off, I had to ski right away. The first day for me was just a few short laps around 11,000 ft in the pass. There is nothing like stepping out of the car after 2,550 miles of driving and putting the skis and skins on to ascend at altitude. WOOF!! I was slow and gasping for air like some sort of aquamarine life removed from it's natural environs. But, like I said, time was of the essence, and the prime conditions don't wait for the Jake to get acclimated.
Day two saw the first push above 13,000 ft as we took a run at the Cross Couloir.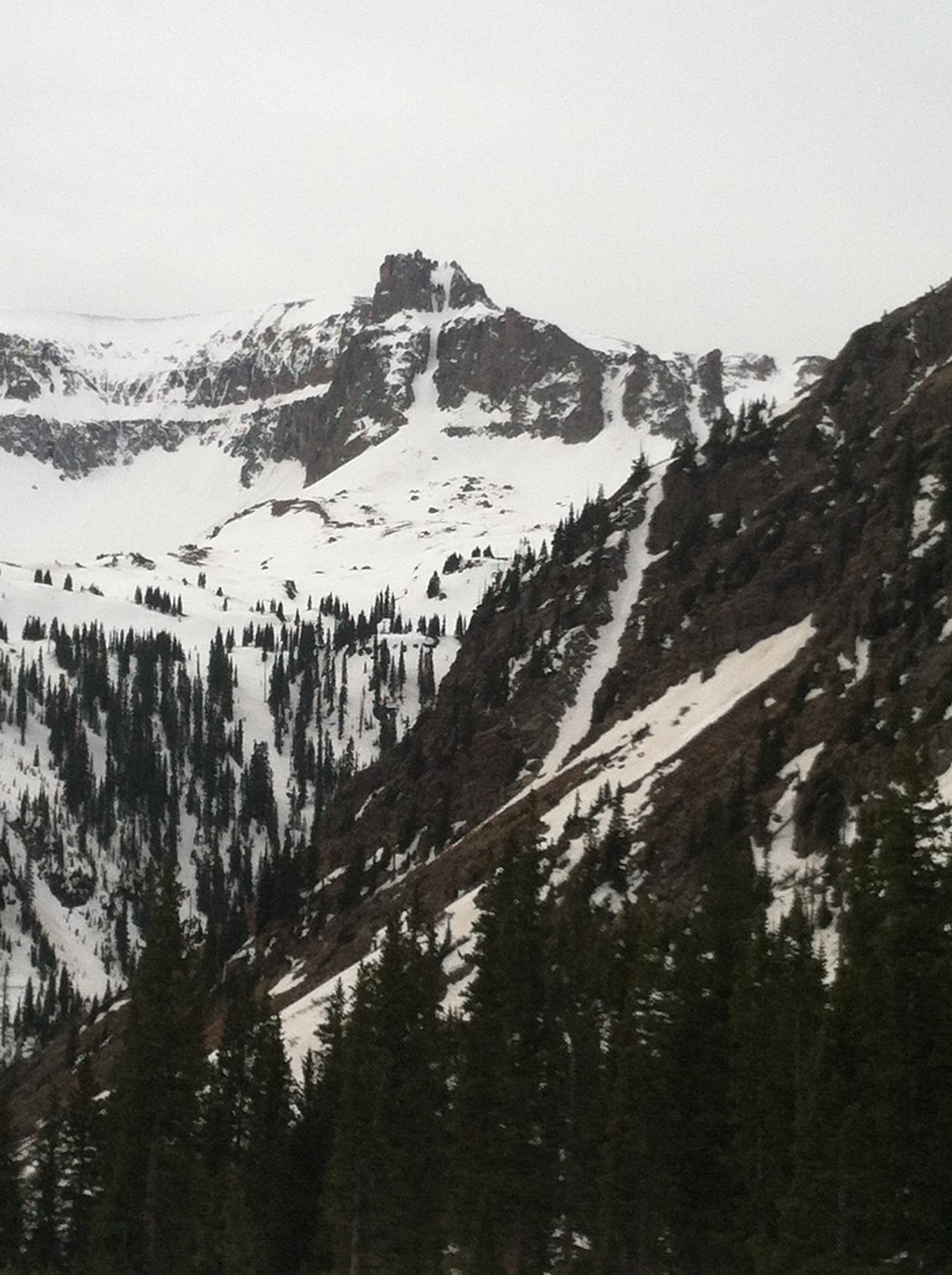 Powder was the name of the game on this morning. We skinned up a couple thousand vert, passing some gorgeous powder slopes, with our sights set on the chute.
With skins removed, some rock and snow cramponing up to the unnamed summit revealed the entrance to our shot.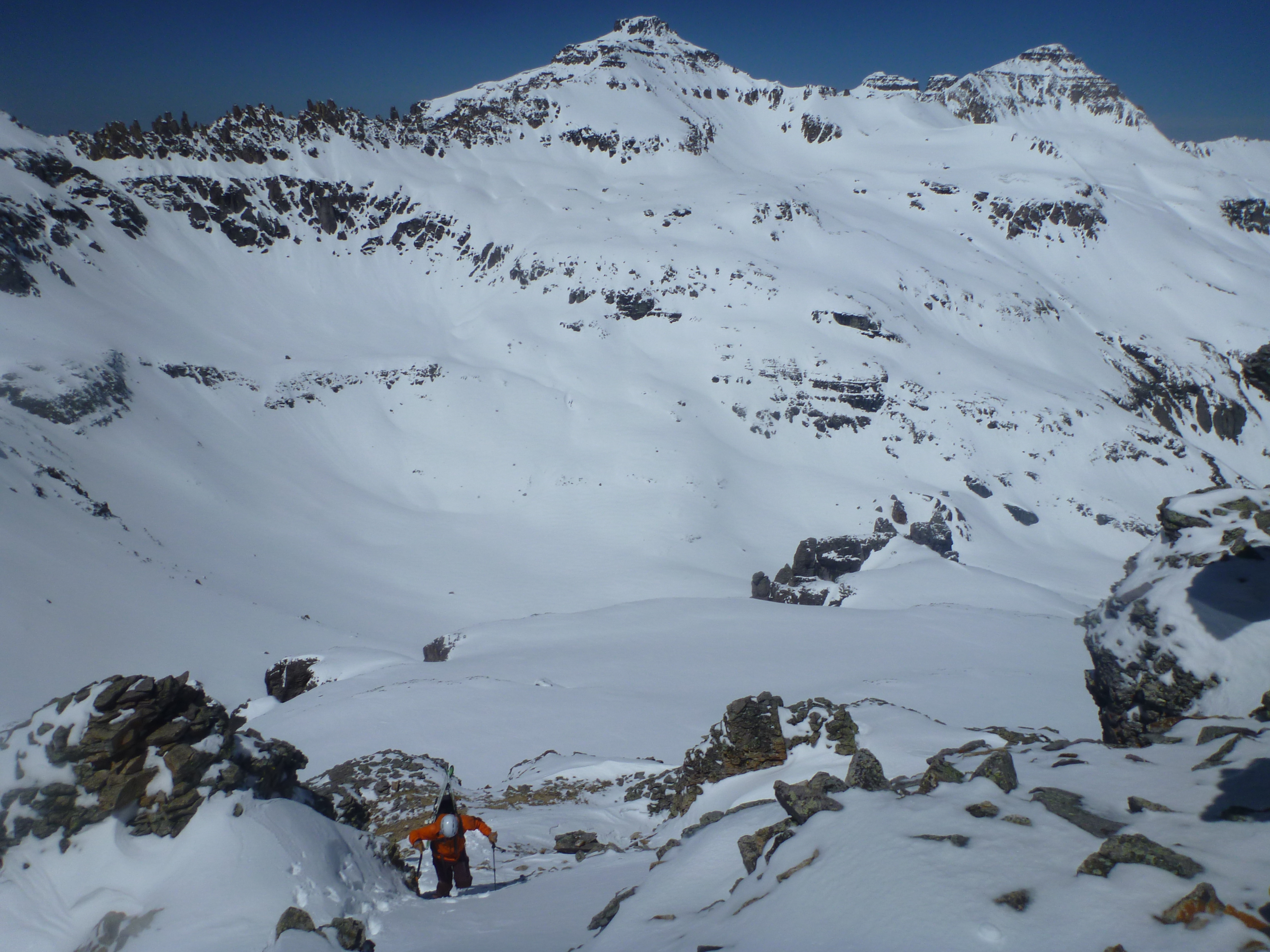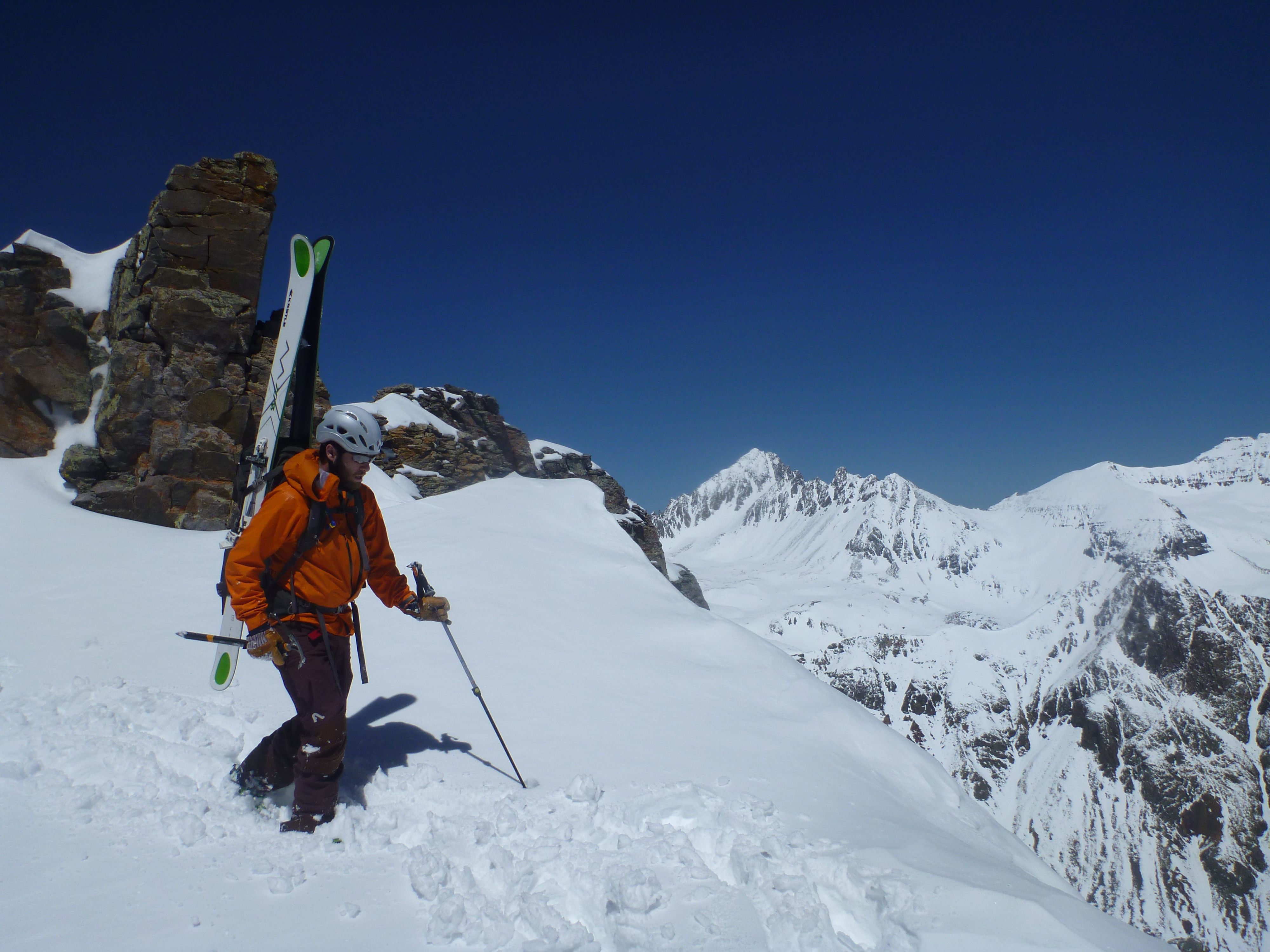 ---
Read about the author:
Jake
---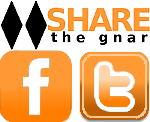 5 Comments
Please consider visiting our sponsors.
Leave a Reply