Schuss Forest; Schuss!!
December 31, 2012
We wandered around, and even crossed paths with some other woodland-wanderers. Smiles and "hellos" were exchanged, but everyone was there to enjoy the quietness of the woods, and we parted ways. For lap two KC and I broke off from the group a bit and found a little shot in the forest for her to schuss. As I aimed left and saw nothing, out of the corner of my right eye came KC who went way far schussers's left of where I was expecting her to go (I guess I was using "cameraman's left" by accident). Not to worry though, she found her own little slice of heaven, and I caught a glimpse of her through the trees nonetheless. I like how the shot came out despite the juuux.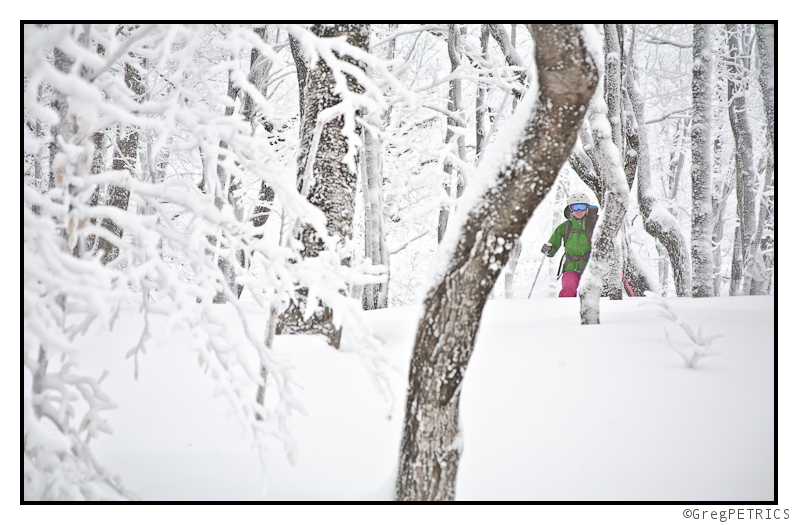 Lower down the character of the forest changed. The trees became further apart, and grew skinnier and taller. The skiing remained extremely fun however.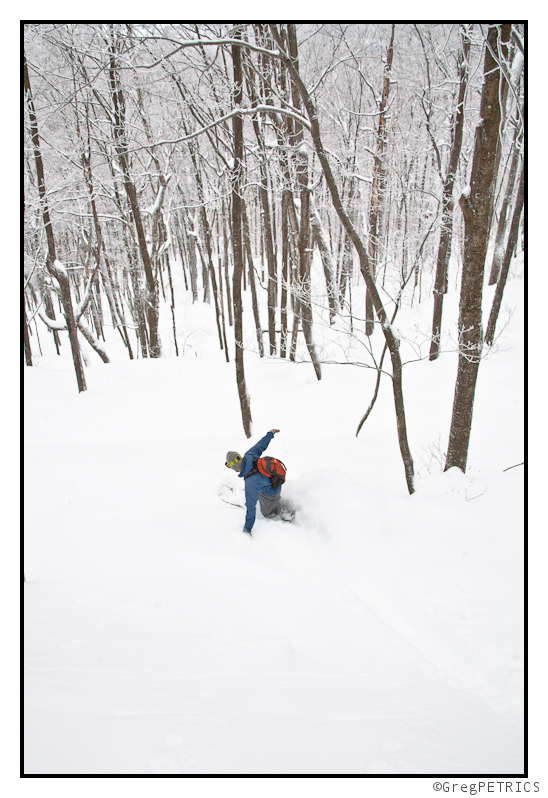 The Curmudgeon just couldn't keep up appearances and had to crack a grin!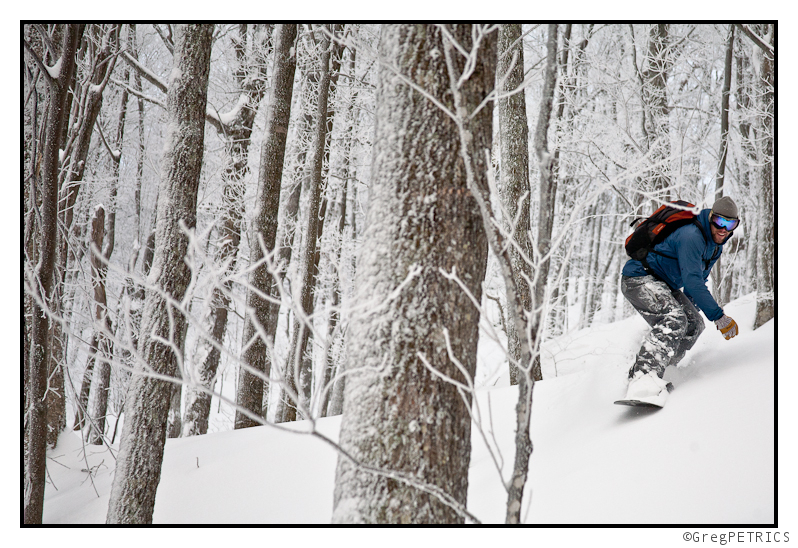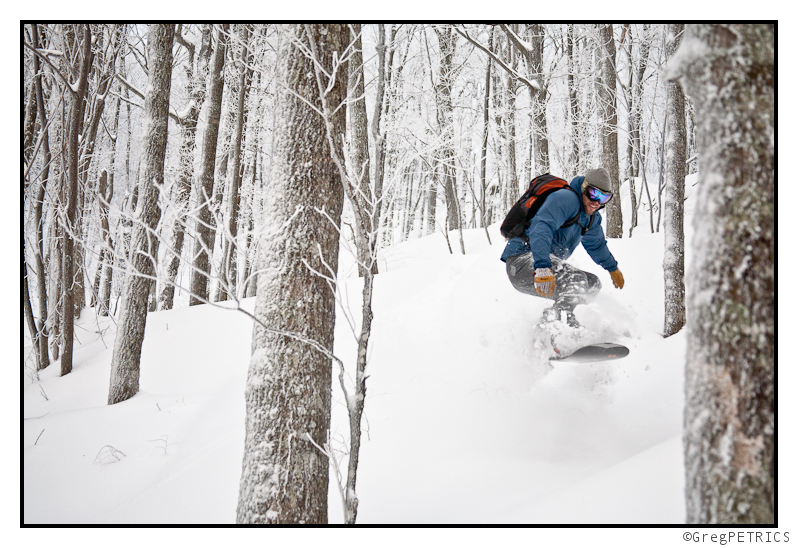 After wandering around a bit more, and finding some good forests, some bad, some whippey, and some wet, the witching hour struck (AKA 3:15PM, which was our designated "GTFO" time with a sunset at 4PM this time of year), and we started making our way back to the car cold, tired, and satisfied; but not before one last descent to schuss forest; schuss!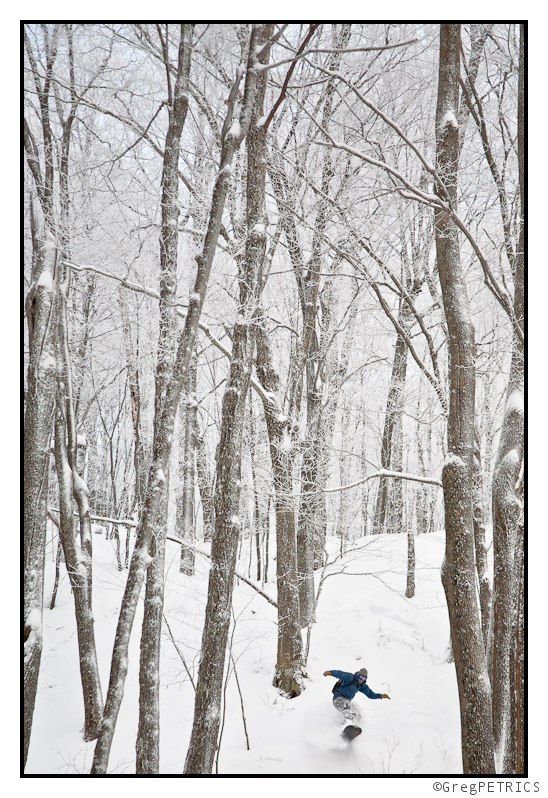 When we got back to the car near sunset, our fingers were freezing, our faces were smiling, our keys were locked in the car (but that's another story), and a note was left in our windshield wiper: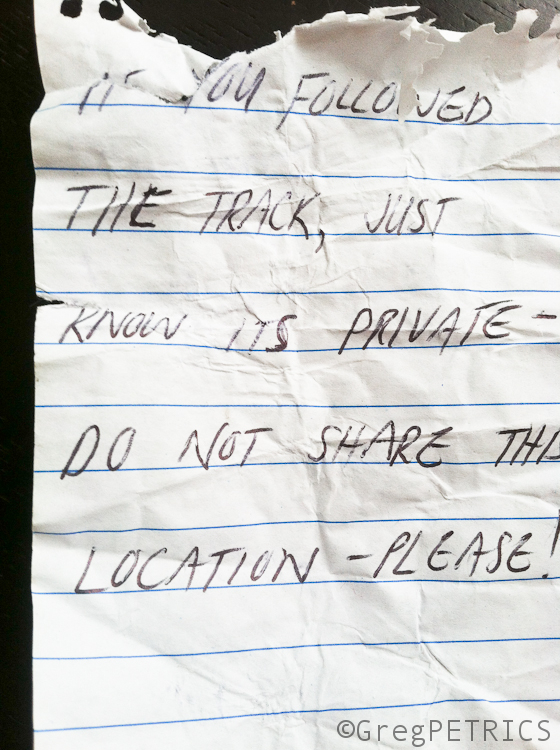 We must be doing something right… ;) Your secret is safe with us woodland-wanderers!
Thanks for reading FIS! Have a great new year, and we'll see you in 2013 with more snow-weather information/forecasts, and some of the best snow-stoke a click-of-the-mouse can buy!
---
Read about the author:
Greg
---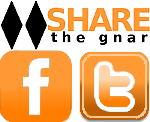 8 Comments
Please consider visiting our sponsors.
Leave a Reply