December 13, 2009 11:35 am | Category:
Weather
Just a few quick thoughts on a very important week for ski areas.

1. Messy Sunday:
A low pressure system is currently pushing into the NE. With a decent S/SW flow warm air will move into the NE with the system. As a decent level of cold air exists at the surface there will be some freezing rain. Northern Mountains should remain cold enough for this to fall as mostly snow. Don't see a ton of accum. but 2-4 inches is certainly possible.
2. Tuesday system:
A few days ago this system look stronger but warmer. Now it's really just a little impulse that will ride at the front of a strong cold front. The low will track just along the St. Lawrence valley but temps in the ADK and northern greens should remain cold enough for some light snow. Again not looking at a ton of accum- maybe another 2-4.
3. Temps after Tuesday:
From Wednesday on temps look great for nnowmaking. Now I know talking about good snowmaking temps is kinda lame-o esp. given the absolute slayage that the FIS crew lays down in the natural but hey- a good man made base makes for awesome powder skiing when the time comes. Plus with a week before the xmas crowds roll in, a chance to boost trail counts helps everybody.
Two things of note:
– Potential little clipper over the weekend. Last few days it looked like a small clipper wanted to swing through sat. night. Models have lost the energy today but I like the idea so I'm going to watch it. "Feels" reasonable to me.
-Upslope/LES…winds will tighten late into the week as the little Tuesday low deepens in NE Canada. Don't love the placement for uplsope but a little LES could work in by the end of the week. Nothing too impressive for any one day but maybe a little frosting here and there.
As usual, I'll keep you all posted.
Oh yea- any ski areas want to hire an attorney?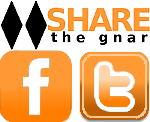 7 Comments
Please consider visiting our sponsors.
Leave a Reply