September 29, 2009 9:27 am | Category:
Weather
I'm going to start out with a text based update here and if I have time later today try to get some maps up.
If you have been following Scott and I you would have learned last week that chances were good that the higher terrain of the greens and adirondacks would see the first real snow showers of the season this week.
Well were now within 48 hours of the event and all the computuer models still indicate conditions will be favorable for an upslope enhanced northwest snowfall event. (For those who think this sounds like weather babble- stay tuned- I'm going to post up a tutorial on these systems before november).
At this point the Euro, the GFS (operation and ensembles) all forecast 850mb temps (5oooft) to below zero C over the greens and 'dacks. With the 'dacks seeing the coldest temps. Also all the models show consistently high relative humidity values (important because the air needs to reach saturation before snow falls) and consistent NW flow from the surface through 500mb.
Surface temps will be lowest in the adirondacks where they will hover in the low to mid 30's so snowfall will certainly be able to accumulate on colder grassy surfaces. In the greens the temps may remain slightly higher so accordingly the snowline might be a little higer. However these NW flow events tend to produce more snow in the greens as their spine is directly in front of the prevailing flow.
All in all I'd say wed. night/late afternoon into thursday morning some snow showers will pop up. Look closely at the whiteface toll road and Mansfield road for some flakes to accumulate. I'd say AT best you could see 2 slushy inches way way up at the top….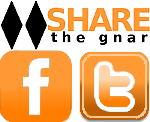 6 Comments
Please consider visiting our sponsors.
Leave a Reply