August 23, 2012 5:39 pm | Category:
Summer
….
III. The Roasting
On the day of the roast, wake up and have a shot. Why? Because you might as well take the last 5 minutes you have before the pig comes off the ice to enjoy yourself. Once it coms out, you as the pig master, become solely dedicated to the animal.
After that…get dressed in your best pig cooking attire

and get some coals going. Let the pig warm to room temp or there abouts.
Get the hot coals going under the oven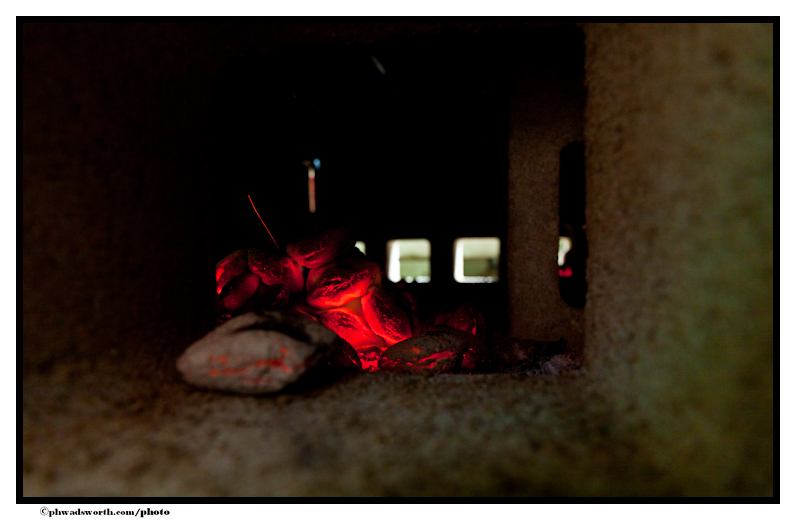 And get him on the fire! (note- use probe thermometers to track the pig's internal temp and the oven temp)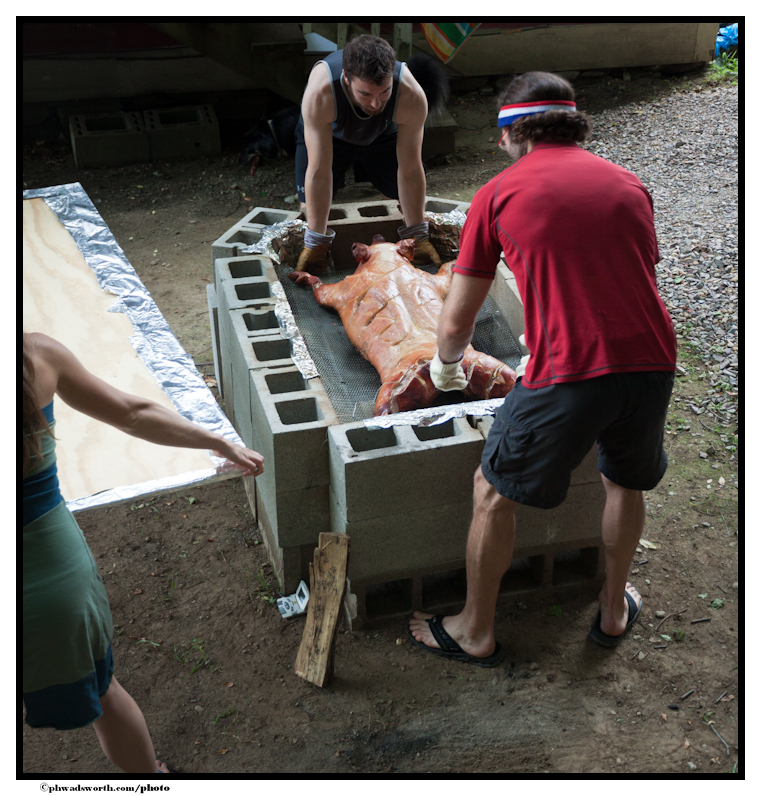 Then sit back have some beer. (Watch the oven temp and add coals as needed to maintain 255-300 degrees).
Taking stitches out helps pass the time.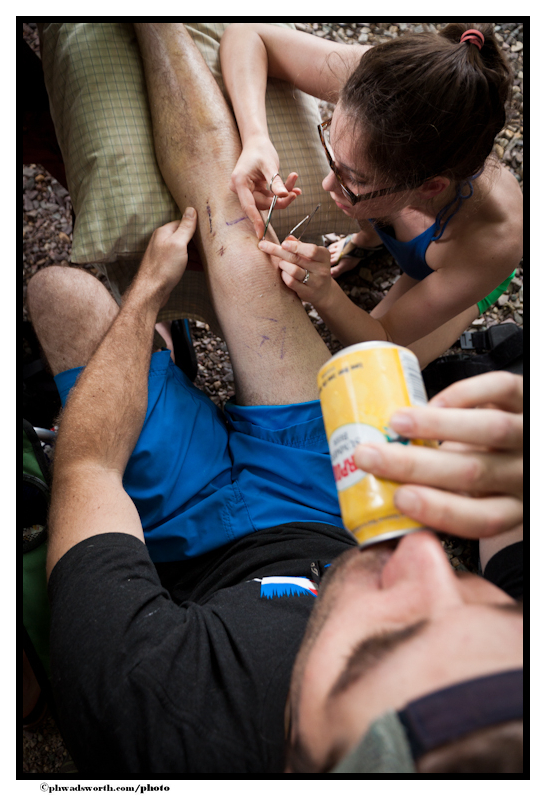 As does braiding hair.

About 4 hours later, or when the internal temp gets to about 120 degrees, it's time for the flip.
This is the trickiest part of the procedure so careful. Once it's flipped set your temp alarm for 5-10 degrees below your goal (allow for resting once done) and have some fun: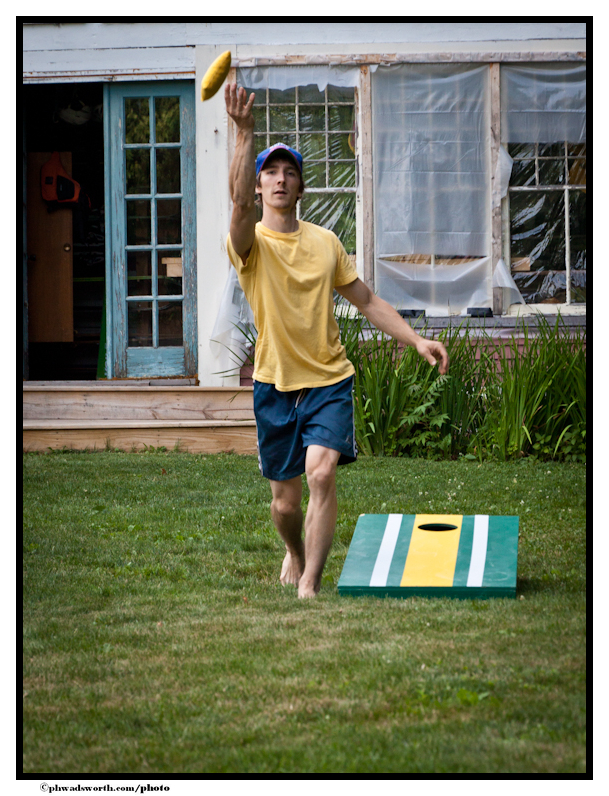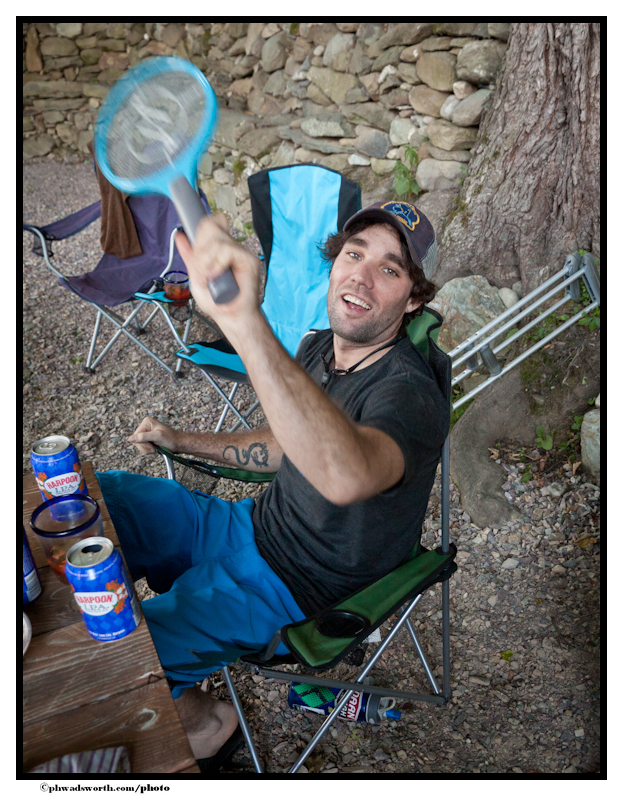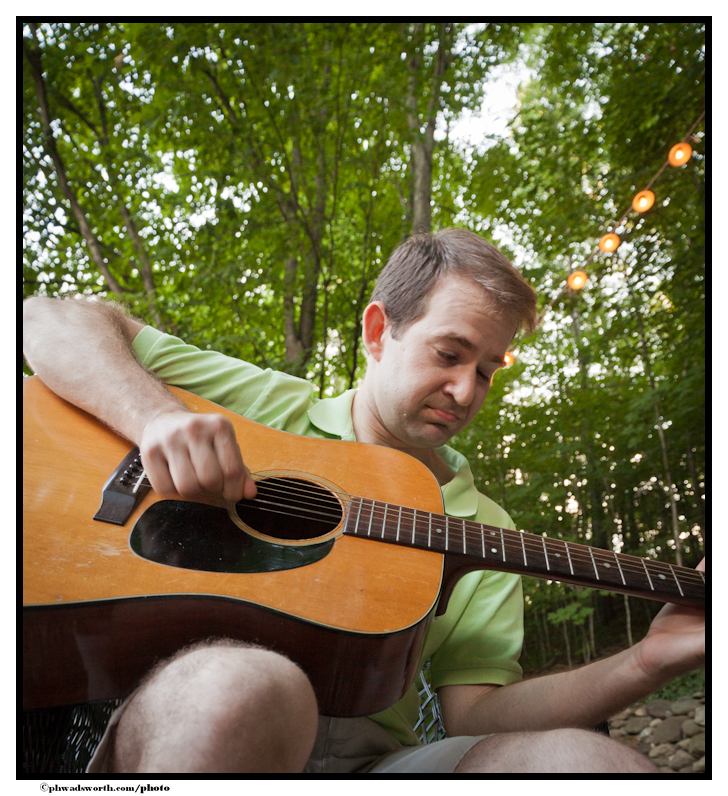 IV. The FEAST
When the alarm goes off…well…I think you know what happens then: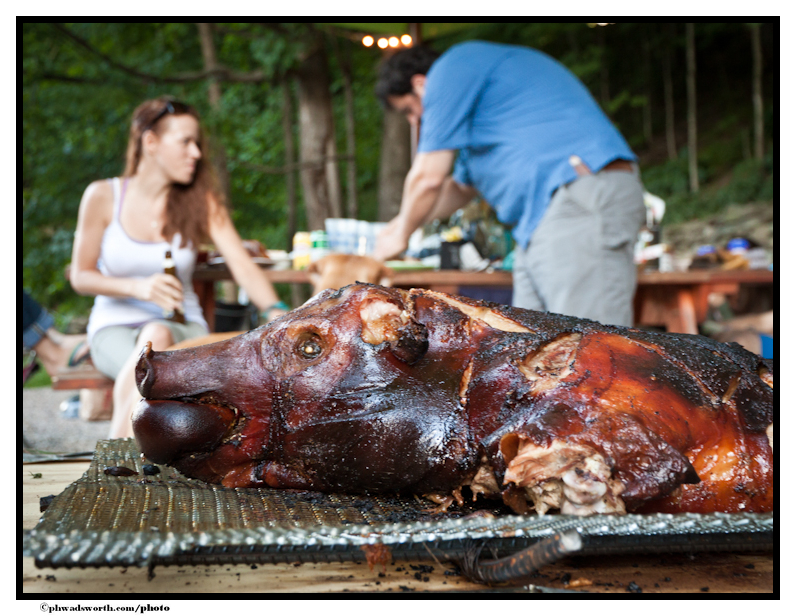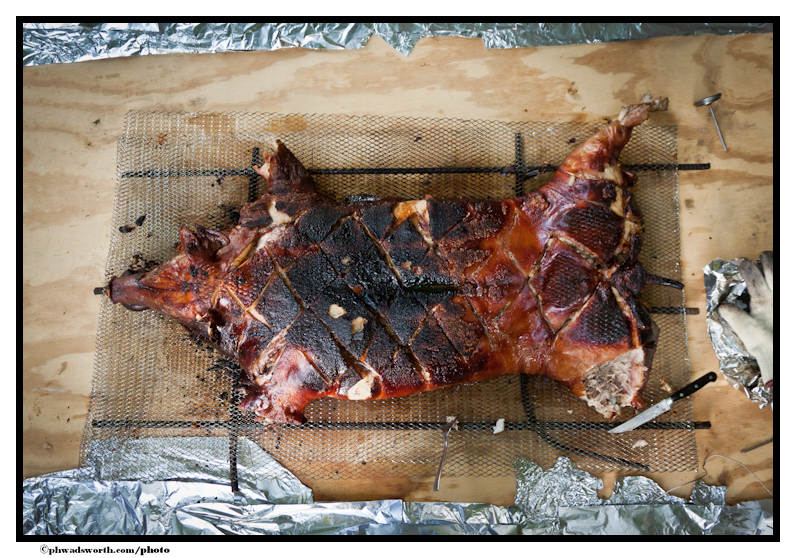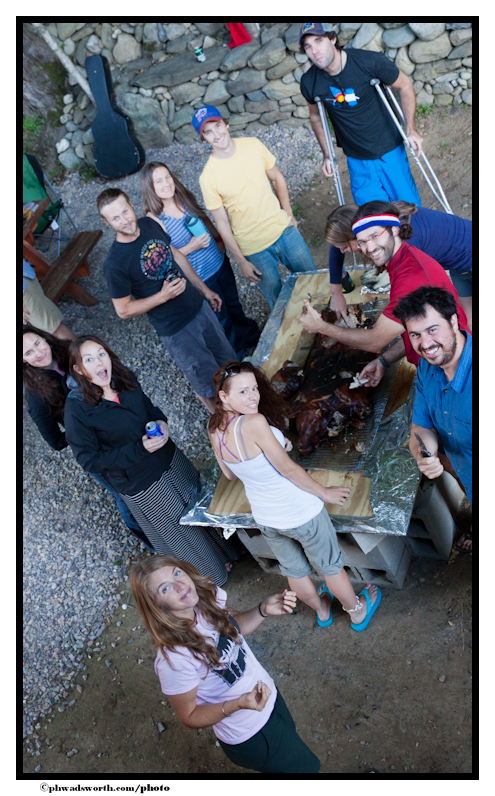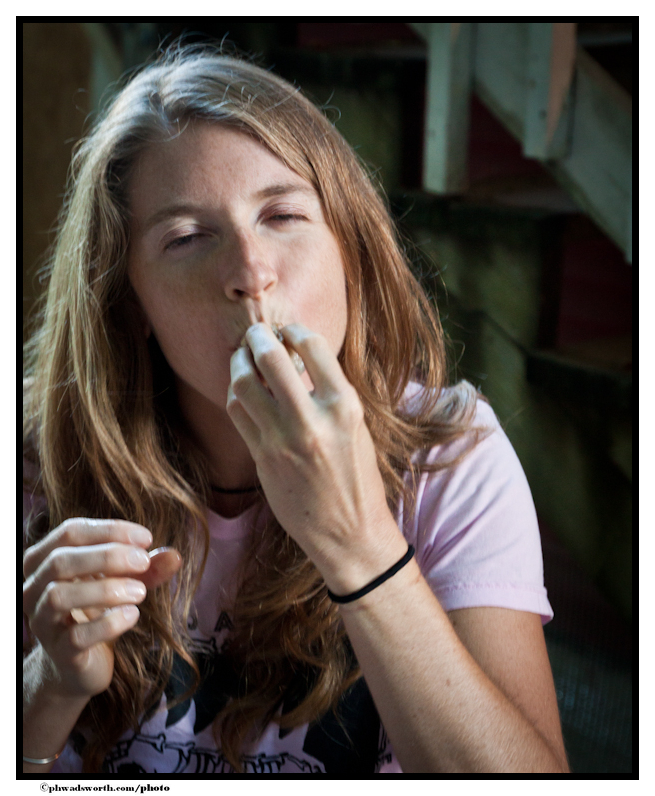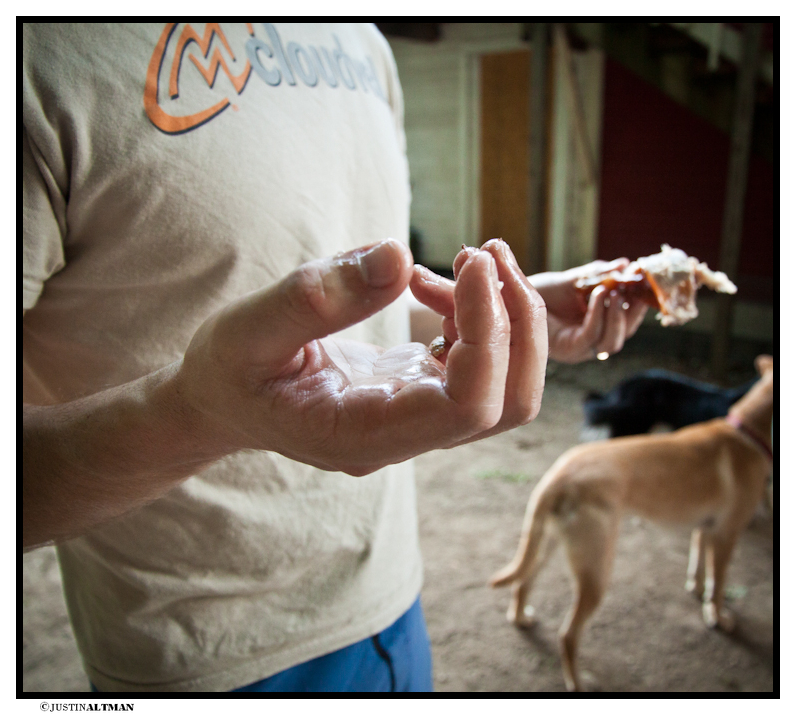 Jake made a sandwich:

Not everybody was a fan of the pig however.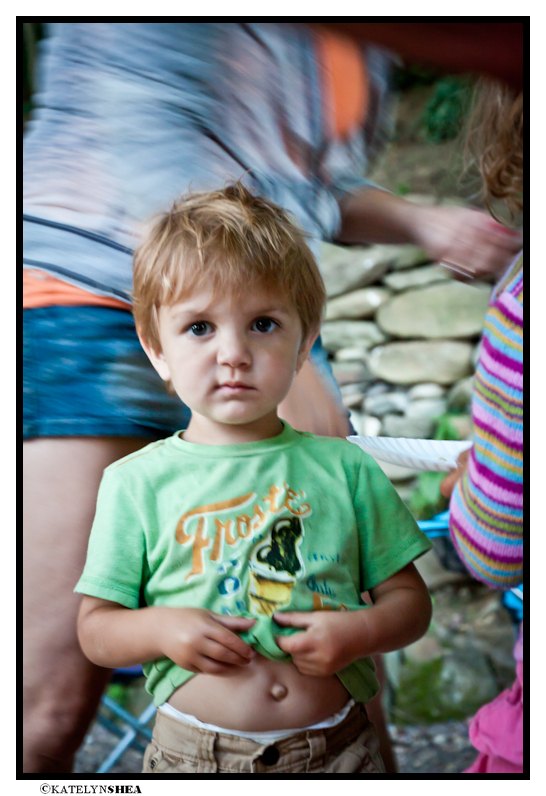 The dogs were not among that crowd: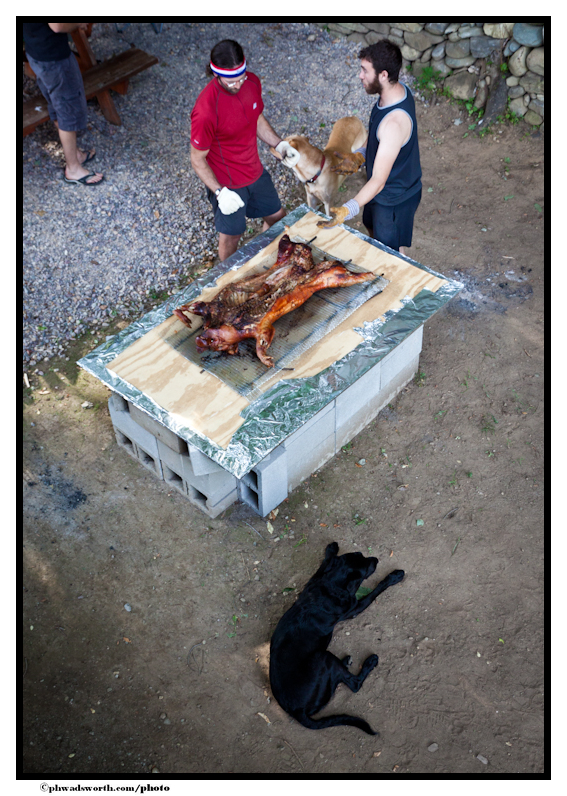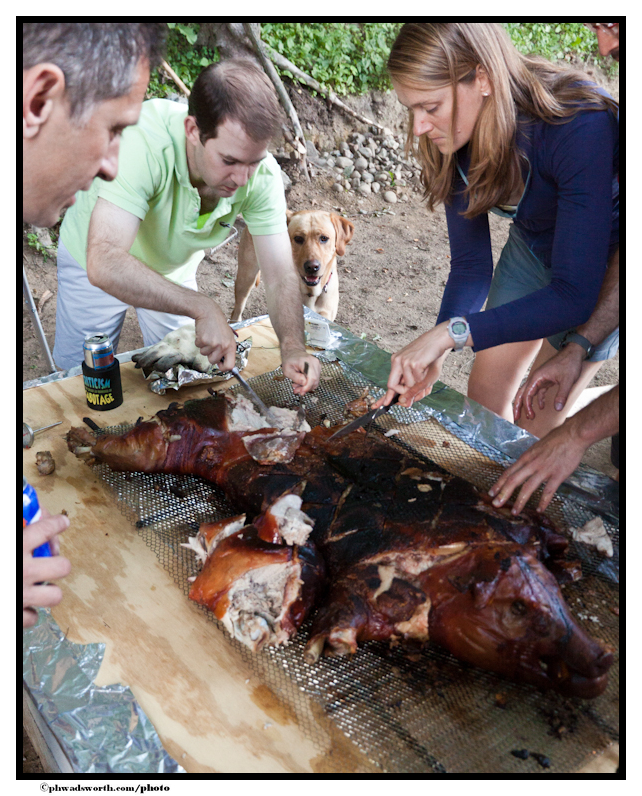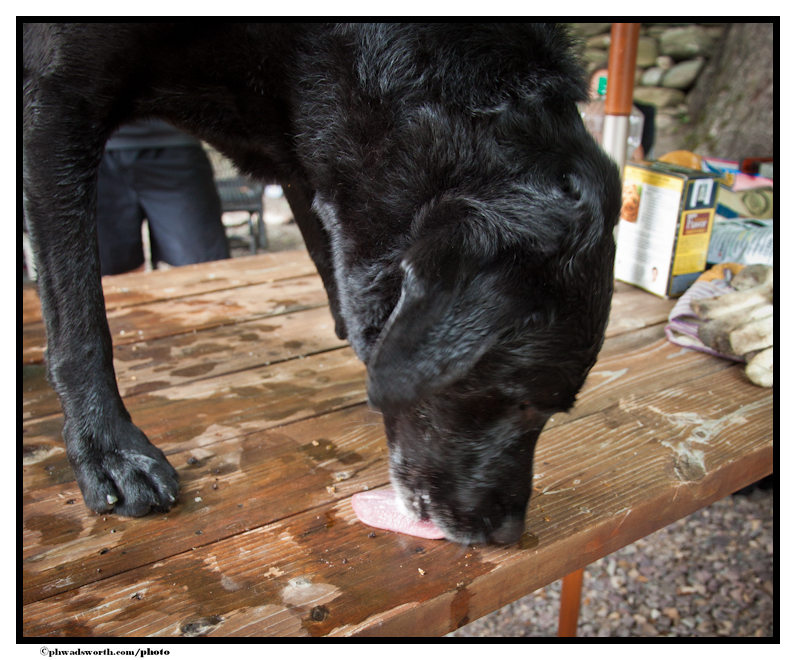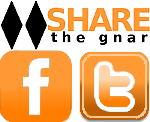 Tags:
cook a whole pig
,
gluttony
,
greasy pig gas
,
how to roast a hog
,
how to roast a pig
,
how to roast a while pig
,
MMMMM bacon
,
pig roast
,
roast a hog
,
roast a whole hog
,
roasting a whole pig
,
summer
Please consider visiting our sponsors.
Leave a Reply