October 10, 2013 12:40 pm | Category:
Skiing
The city of Las Vegas has starred in major catch phrases like "Viva Las Vegas" and "What happens in Vegas, Stays in Vegas" and "Vegas, Baby, Vegas."
"Welcome to Fabulous Las Vegas" is the iconic sign that welcomes most visitors on their first arrival to Sin City.  The sign is reputed to be one of the most photographed signs in the world and has inspired the major tag-lines of all Las Vegas' most famous sayings.
With such a reputation, Jimmy and I decided to see if we could catch the lovely sign in action, as it welcomed Winter into the city for the first time this year. This rare event happens just once a year, but it would be just our luck that we happened upon it at the right time.
We adjusted the famous catch phrase and created our own Famous Internet Skiers versions: ¡Viva Winter!  As we drove up to the ski area about an hour north of town, we found plenty of snow to scratch around on for our first turns of the season.
Jumping out of the car we hiked up the hill, strapped the skis on and took the first tentative turns of the season.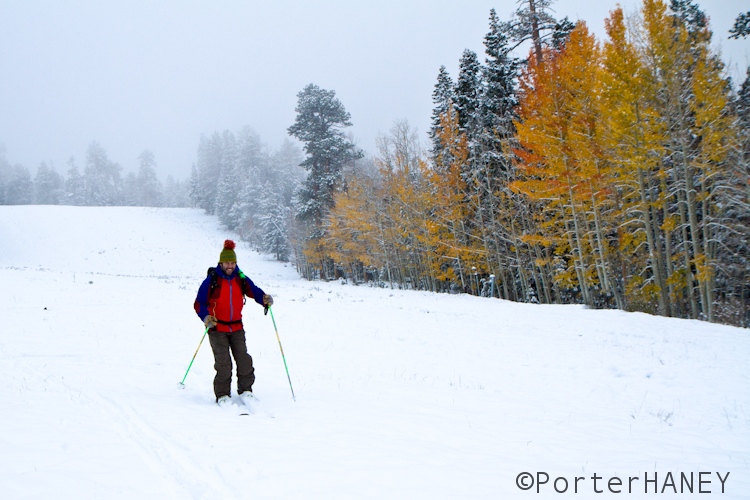 On the way down, we realized the Fabulous Las Vegas sign was doing a great job welcoming Winter to town.  We decided that it'd be rude not to do exactly the same thing ourselves. So we schussed by the sign screaming ¡Viva Winter!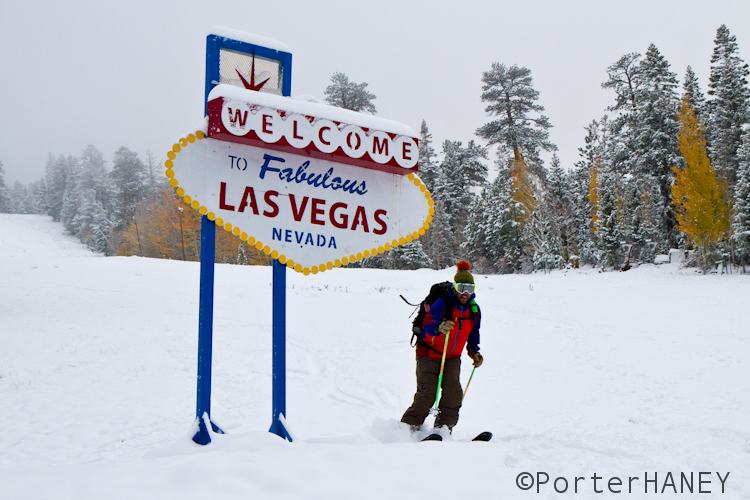 Here's  hoping you have a wonderful 2013-2014 ski season and that your first turns are right around the corner.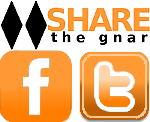 Tags:
Snowliage
4 Comments
Please consider visiting our sponsors.
Leave a Reply