Have to keep this short since i'm on a computer that hasn't been considered up to date since the days of external modems.  Ok, maybe that's an exaggeration…the days of Napster is more like it.   Anyway,  currently a disturbance embedded in a long wave trough is bringing snow to the Wasatch range.  A few days ago this looked like a non-event.  Snow shower maybe.  Then a little later it looked wetter and the overall stability of the air decreased leading to a more robust solution…but certainly nothing to write about according to Utah standards.   But this little guy wouldn't quit.  
Now we have a full fledged storm fueled by upper level disturbances, instability and pretty strong NW flow.  Overall this pattern should produce between 10 and 20 inches along the N/W facing slopes of the cottonwood Canyons.  The storm should come in right-side up with very nice snow to water ratios throughout much of the event.  Warming aloft should shut the system down by Wednesday am.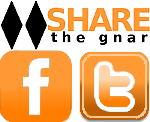 6 Comments
Please consider visiting our sponsors.
Leave a Reply