At the request of a few canucks (ou "les habitants" si vous preferez) I'm going to do a quick weather post for lands north of the border. (I expect poutine or Labbatt blue light – yes light beer- in return)

Currently a strong system is wrapping itself up over NE. Over the next 48 hours it will travel NE. While places in ME (sugarloaf and points north) will experience snow on the order of 4-8 inches above 1500/2000 feet the heavist precip will come in Canada.
As it looks now Quebec City and the environs are looking at periods of heavier snow totaling around 4-5 inches with a little more higher up on Mt. St. Anne. Further N/E heavier snow will fall. If I had to make a call now, I'd say the higher terrain of the Gaspe (peninsula??) would be the big winner with a period of heavier wet snow moving in late tomorrow morning. East facing slopes will have lower snow levels and more snow from orographic lifting.
As the system pulls away, cold air and moisture advection from the ocean will keep snow showers going across maine and N/E Quebec into at least thursday morning.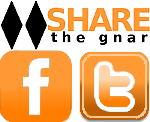 Tags:
Canada
,
Quebec
,
Weather
13 Comments
Please consider visiting our sponsors.
Leave a Reply