March 18, 2010 11:12 am | Category:
Weather
I know all of you are asking the same question right now: Is winter over? While it sure is going to seem that way over the next few days, I think the answer is no.
After a period of extremely nice weather over the next few days where sunshine and light winds will combine to create really fantastic spring like days. Look- I love winter as much as anybody, but I can't deny that a 72 degree day with no wind, no clouds and no humidity isn't sweet. It is. So appreciate it. Enjoy it. Find some corn. The clear nights should allow for significant cooling so re-freezing should be common. Hit the south facing slopes first and then swing around to the north facing slopes. When it gets too wet, descend, pop the top on the beverage of choice and put on the NCAA tourney. Not a bad day if you ask me.
By Sunday evening however changes will certainly be afoot as a large storm system enters the middle section of the country and some cold air builds into canada.
Looking at the beginning of next week right now it seems that the most likely scenario is as follows:
Spike in temps Saturday, warm Sunday, crashing temps with passing of front between 18z Sun and 18z Monday (Sunday afternoon, Monday afternoon), followed by upper elevation snows (graupel) Monday into Tuesday. After Tuesday it should stay more seasonable. Now some models really want to interact the legit winter air in Canada with this storm system on D-5 (Monday). Were that to happen we could get a very nice elevation dependent storm. It's certainly not unprecedented for a sharp march warm-up to be followed by crashing temps and substantial elevation snows. We'll have to see how this plays out but the potential is there for a return to …well…lets call it late October- to late November conditions by the beginning of next week.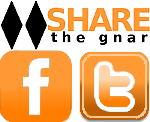 Tags:
Weather
9 Comments
Please consider visiting our sponsors.
Leave a Reply