February 2, 2010 10:01 am | Category:
Weather
First I'd like to apologize for the long time between posts. I was busy choking on 62 inches of powder in 6 days out in LCC. So excuse me for being a little distracted. But I'm back now and ready to go…too bad the weather's not…

2/2 Update
Just wanted to quickly make a few points.
Looks like wed-thursday will feature another round of orographic enchanced snow for the ADK and green spine including Jay Peak. As the messy storm currently moving into PA slides out over the ocean it will drag behind it a decently moist pocket of air. Notably the air will be a little warmer than the arctic high currently in place. The interaction of these two and the orographic lifting along the green spine will result in a period of snow fall beginning midday wednesday and ending thursday. AMTs are tricky but I bet Greg here will be able to find pockets of 4-5 inches along west facing slopes. Notably the wind direction will be very cross barrier for a period of time which should work to enhance the lifting. Overall though I'd look for 3-5 along west facing slopes at the very most. (Though Jay will prob. thow out some 14-18 inch number because they are cool like that).
Following this little thingy we next have to turn our attention to the weekend and yet another suppressed storm system. As of now this looks like another MD mauler with only a few model outliers showing the precip extending north of the PA border. Essentially, these storms just can't hook up with our polar jet and turn north/nw enough to get weather of the North Country. (Note: in previous years we didn't have this problem because we were dealing with a SE ridge which bascially moved the storm track from MD to ALB…no polar jet interaction was why we had temp issues).
2/1/10 Update
Looks like that front did set off some pretty nice snow showers. 6 on higher/ favored west facing slopes of the greens seems common.
Prob. another round or two of decent snow showers over the next 48. WRF spits out 3-5 total over those 48 hrs. With clear skies now though you just have to wait and see if we get the right combo of moisture and wind to develop. Notably the lake bands are slightly more into the catskills than yesterday so that indicates maybe less for the greens. P-Kill could be getting into the lake bands. Check the website/cams to see how they did. It's blocked here at work (yes I have a real job).
After that there should be another impulse later in the week- thurs or so that sets off another round of snow showers.
Once we get into the weekend we have to be on the lookout for coastal development. Many people are throwing around some insane analog storms. None of which I believe however. This is a year of suppression (at least for southern energy + coastal development). However with the potential for a 50/50 northern lat. blocking pattern and polar stream interaction we have to watch this set up closely.
Which I will.
K. Tkx Bai.
Previous babble
I'm going to keep this pretty short because I think as we move into February we're going to have a lot to talk about and there's no need to get too wordy here.
Bascially the next few days will feature a generally cold pattern with the potential for light snowfall in the north country. A few inches total is possible. A weak and dry front will swing through in the next few days and possible set off a few heavier snow showers in the higher terrain. Other than that we remain pretty quiet until the middle to end of next week. When western energy starts to move east out of the NM/Texas area and tracks over NC. This system should usher in a more active pattern however, it's still a little unclear how locked in our cold air pool will be. Clearly we'll monitor that as we move into next week.
Long range we look stormy with temperature issues the 2nd week of feb.
Oh- and does anybody else have topsheet issues with Karhu Jaks? My topsheets appear to be made out of butter. Suggestions on a replacement set-up would be appreciated.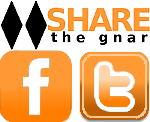 8 Comments
Please consider visiting our sponsors.
Leave a Reply