March 30, 2010 7:41 am | Category:
Weather
Just taking a quick look at the weather this morning and wanted to take a minute to point out the chance for upper elevation snows in VT over the next 24 hours.
As a storm system hammers the coast with rain some cold air will work into Northern Vermont. At the same time, some moisture will be pushed into the area. With a freezing level around 2700 -3000 feet I suspect to see some light snow at the higher elevations. Total accums should be in the area of 2-5 inches in the Mansfield region with 1-3 further south along the spine (and with a slightly higher freezing level).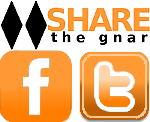 Tags:
Weather
4 Comments
Please consider visiting our sponsors.
Leave a Reply