January 4, 2010 12:55 pm | Category:
Weather
Well Debbie did her thing for sure and hopefully all of you are enjoying the snow (that is if you can find it after the winds hammered all day Sunday). Debbie was a real mess from a forecast standpoint. When I said 18 was in play in certain spots along the Greens I thought i was going to look like a fool when all was said and done as totals would be way less… thank goodness that wasn't the case. What a system! Now that it's out of the way, lets take a look ahead to see what's coming this week.
All in all I can sum up the upcoming week pretty well: It will be cold with light snow showers every day.
A deep artic trough has dug into the eastern half of the country. With a -NAO, -AO and 50/50 low feature in Canada, this isn't going anywhere over the next 7 days. The persistent n/nw winds will pull some moisture in from the Canadian low and the lakes and this will result in a light snowfall (1-2 inches at most) per day in the ADK, Green Spine, Jay and NH. Basically, mid winter conditions. Should be pretty nice all in all.
Could be a light clipper type system towards the latter half of the week as some energy diving south in MT breaks eastward but right now it doesn't look too impressive.
Long Range thoughts: We prob. have about 14 days of this until the pattern relaxes a bit and the blocking breaks down a tad. At that point I see a slightly more w-e prevailing flow. Might not matter for the North Country but certainly city dwellers could use a break from the cold. Again though these long range comments are just thoughts. Anything can happen!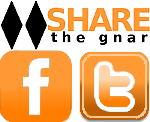 Please consider visiting our sponsors.
Leave a Reply