March 30, 2010 3:34 pm | Category:
Weather
As we speak a significant system is affecting the west and progged to deliver a significant dose of snow to the Wasatch over the next 48 hours.

4/1/10 Update
Looks like a classic LCC/BCC dump is in progress. We've passed the 20 inch mark up at alta and with another round of snow progged to burst through in the late afternoon I think a solid 24-30 is in play with highest amounts found on NW facing slopes above 8500 ft.
Another system should dive SE out of the Pac. NW saturday bringing another round of snow to the canyons. At this time it's a little too early to guess at total snow amounts although a solid 8-12 seems reasonable for that system given the guidance at this time.
3/31 Update
Not much to add this morning. Front with deep cold air and instability behind it is sagging through UT this morning. Snow will remain steady through the day with heavier snow moving in from the afternoon into tomorrow. Given the flow and the warm lake temps I'd suspect some lake enhancement is possible. Again it seem 14-24 is a reasonable 25%- 75% forecast.
P.S. : if you are in the area and want to send me updates that would be sweet- twitter (tweet?) me @lionelhutzskis and let me know what's going on. Hopefully soon we'll be integrating this as a live feed with the weather.
As we speak a trough is beginning to dig into the west behind a powerful cold front sweeping in from the NW. As this front sweeps into Utah it will bring with it an unstable and moist air mass.
We can clearly see the digging system in the upper atmosphere:
By early tomorrow morning it will have pushed a front into No. UT.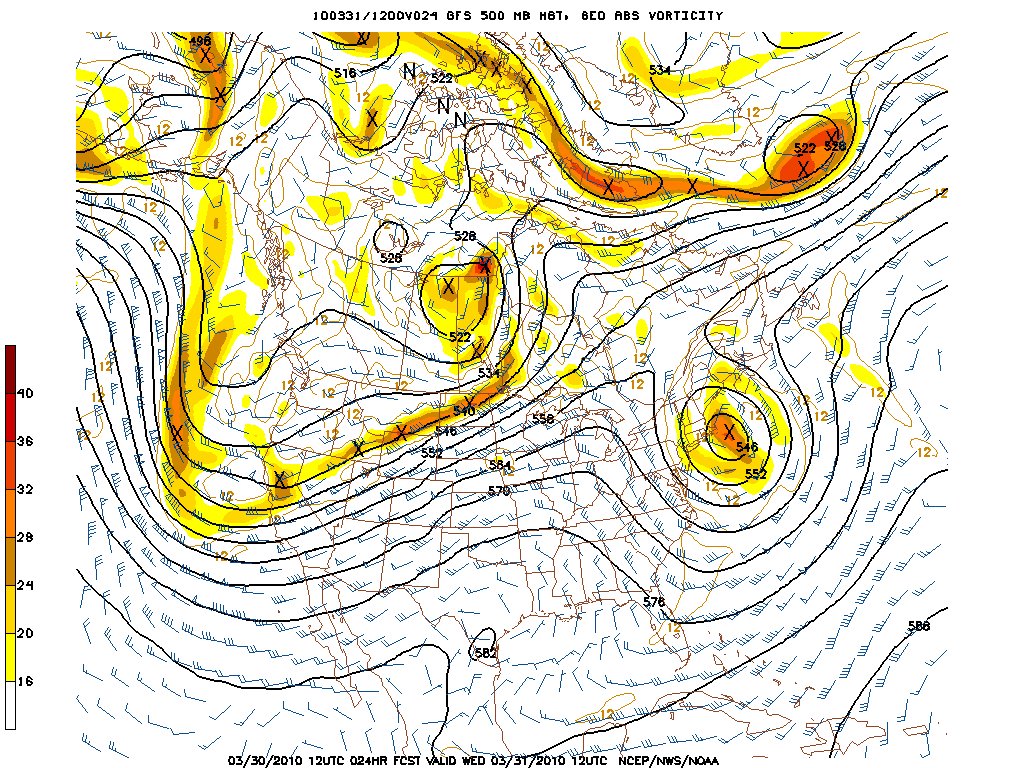 24 hours later, the system is well dug in down in AZ with an unstable cool air mass centered over the Great Basin.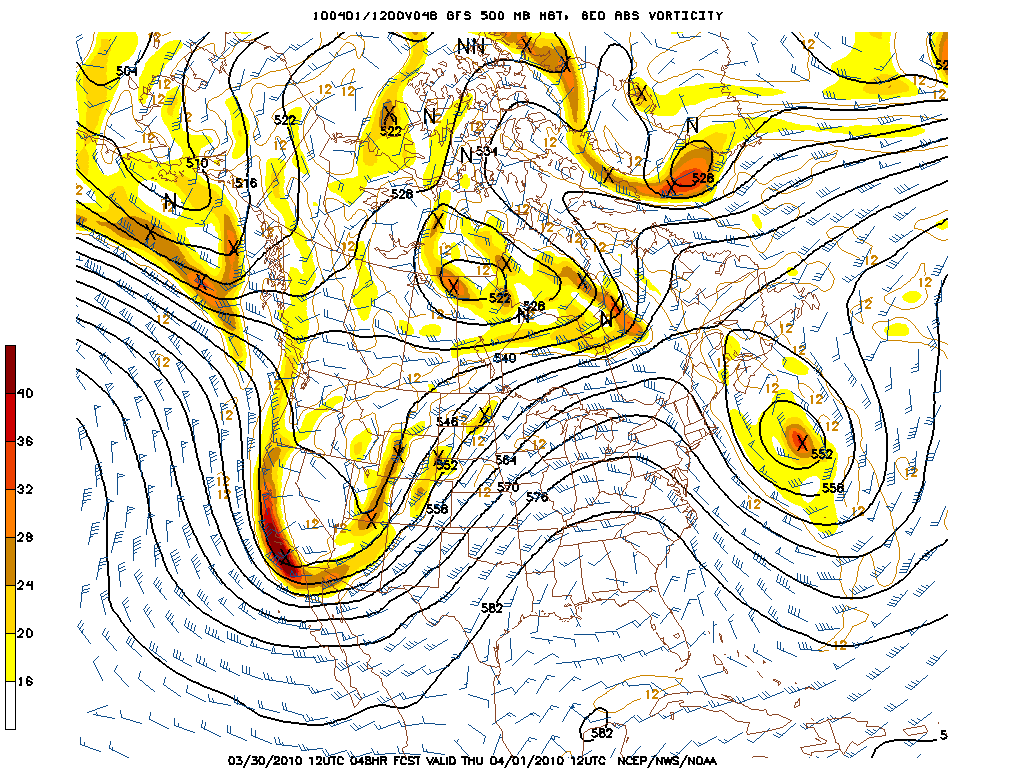 As the system pushes through it will carry with it a wet airmass. As you may have read here before that is a major component to Wasatch weather. A wet unstable airmass is like c4 in the 'satch as upward vertical motion is provided by the cross barrier flow hitting the mountains. While synoptic UVV, the proximity to the proper entrance and exit regions of the jet streak, temperature and synoptic precipitation all matter, I personally feel that the number 1 factor in UT storms is the combination of RH values, stability of air mass, and consistency of prevailing flow.
In looking for this we see some very positive signs.
At 700mb we see a significantly wet airmass which hangs around for more than 24 hours, along with a prevailing NW flow.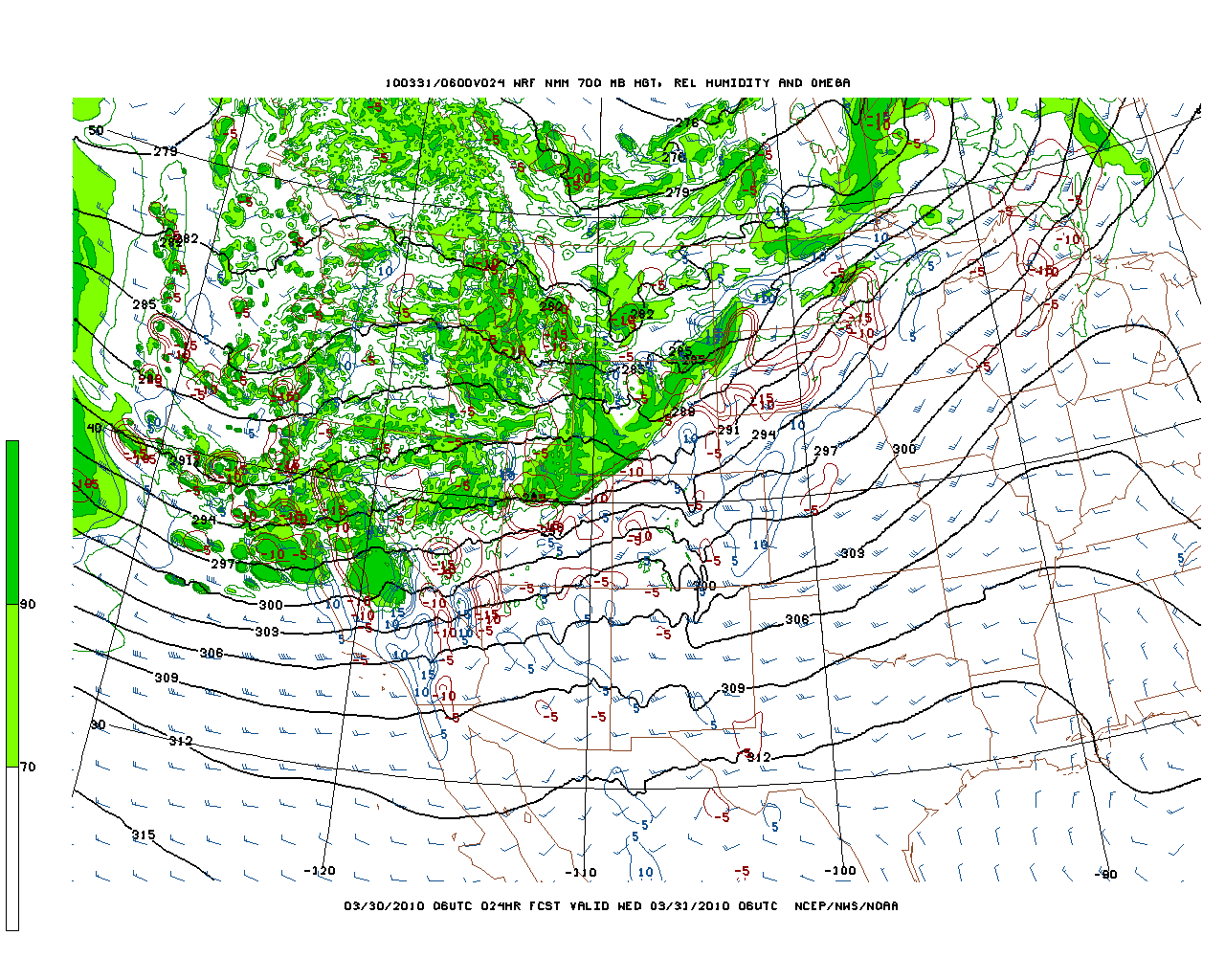 24 hours later the wet air is still around: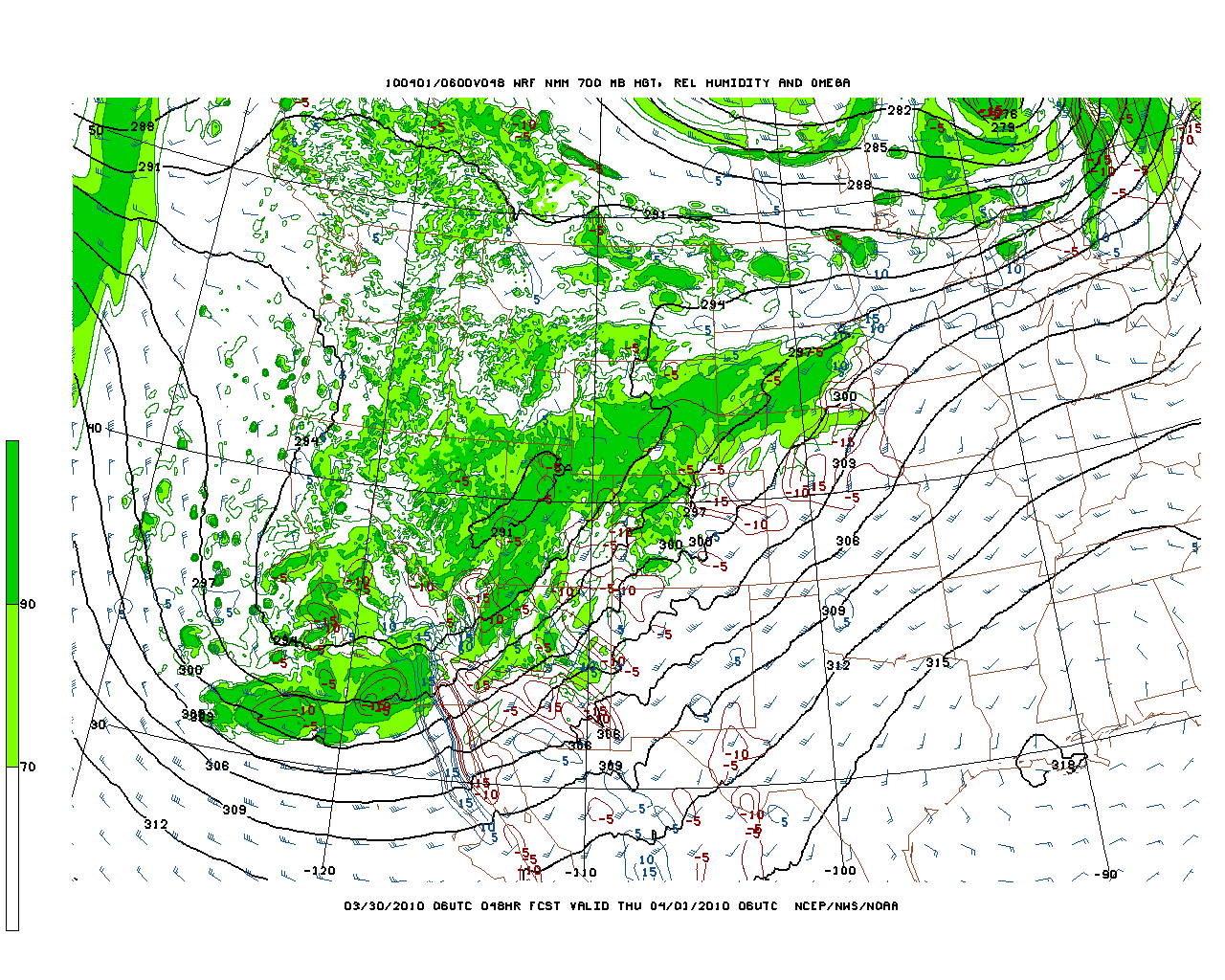 Now if we put this all together we should expect to see some rather nice steady accumulations with periods of heavier snowfall as short wave energy moves through the system.
The high res model does a decent job of picking up heavier pockets of precip in this region despite getting the exact amts wrong.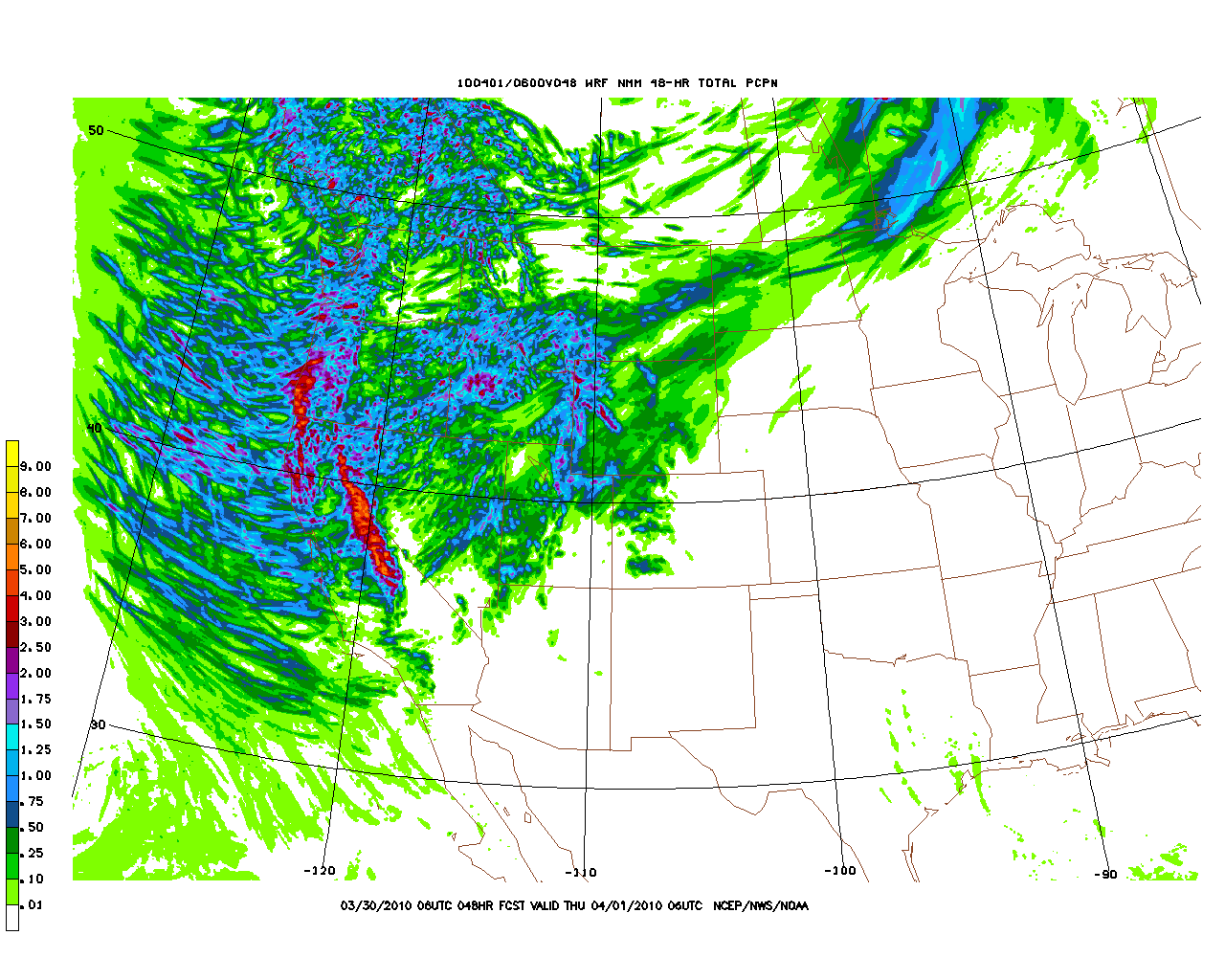 Based on all the factors, and adjusting for model bias and inaccuracy for Wasatch I'd say that at this time 14-20 inches are the 25%-75% range for this system.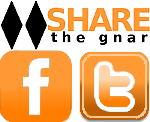 Tags:
Weather
2 Comments
Please consider visiting our sponsors.
Leave a Reply