I can only do a short write up today and I'm sorry. Been crazy around these parts!
For the weekend the primary player will be a large area of high pressure centered towards the east – like around Maine. As the weekend begins today, (and it should between June 1 and September 1…honestly who does anything on a friday in the summer?) the high will push an easterly flow towards the south resulting in broken cloud cover. However it will also keep temps mild. Towards the north, a short wave working through the upper atmosphere will create a chance for showers across much of the region. Aside from that today looks benign weather wise. Mostly cloud cover with a ceiling around 3000ft should prevail.
Moving towards saturday the High will drift a little west and push most of the clouds out of the region. Best guidance right now shows 25-35% cloud cover. Should be almost no chance for rain and temps should hover in the 70s to the north and just poke into the low 80s. Not bad!
Sunday will begin where Saturday left off. However, as we move into the night a front working in from the west will bring a substantial chance for T-storms. From around 4pm on the chance for a T-storm starts to grow with the best dynamics at this point coming once the sun goes down.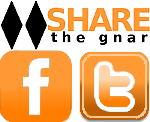 Tags:
Lionel Hutz Weather
,
tub copter
,
Weather
One Comments
Please consider visiting our sponsors.
Leave a Reply