November 16, 2012 5:23 am | Category:
Weather
With major resorts across the country opening this weekend, it's time I get off my butt and start the weekend outlooks. Lucky for me, there just isn't a lot to say this weekend. (I'm tired and busy from real work)
Across the country we've had a pretty tranquil few days. Large high pressure is dominating weather across the eastern 2/3rds of the country. That looks to continue through the weekend. In the northeast this large high pressure will result in seasonably cool and sunny mountain weather. Temps across the northeast at elevation will be in the low 30s both Saturday and Sunday. A while ago it looked like the high would slide east and set up a return flow bringing warm air into the region. Now that doesn't look to happen. I suspect the northeast will remain seasonably cool.
Following the weekend the northeast looks to remain pretty quiet out to Thanksgiving. Models have shown the development of a "coastal" storm for a while. However I use quotes because the recent trend- and reasonable solution- has this storm developing well off the coast and not really impacting the sensible weather in the N/E. Obviously I'll watch this closely but I'm not looking forward to any major snowstorm.
Out west, a weak wave of will move into UT bringing light snow showers to the Cottonwoods. Accums look light. There just isn't that much juice with this system. More potent weather will exist further to the northwest as a strong front, ahead of a larger storm impacts Cali, Oregon and Washington. Heaviest snows will fall in the PACNW where a few feet will accumulate by the end of the weekend. Idaho will see some snows from this as well. How that storm moves into the west next week is currently unresolved. I'll track it and let you know. Models have hinted at a more active and wetter week out west for a few days now. I'm not sold on any one solution yet. Just know the next 10 days look more positive.
Ok, that's that for now. Go skiing.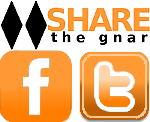 Tags:
Lionel Hutz Weather
,
lionelhutz
,
lionelhutz ski weather
,
Ski Weather
,
Weather
,
West Coast
4 Comments
Please consider visiting our sponsors.
Leave a Reply