June 30, 2009 3:08 pm | Category:
Weather
       Wow.   First let me thank Allen, Sam and Greg for letting me spout off about the weather on their site.  They take sick pictures, ski sick lines and are way too cool to associate with a guy like me in real life.  In fact, I'm probably the guy they make fun of at the bar after a day in the B.C.  Thank god for the inter-webs!
     I guess I should tell you a little about myself.  I'm not a meteorologist. I'm an attorney and a huge weather fan.  I love it.  Ever since I predicted the March 1993 Super Storm to my dad and won a large Roy Roger's French Fry (Pouring one out for my man Roy right now) I've been watching winter weather.  
     After Ms. Hutz introduced me to skiing, I've become even more obsessed with winter weather.  I live for it and love to share my knowledge with others.   My goal, as some of you may know, is to to put good skiers in the way of the best storms.  
    If you followed me on TGR you know what you to expect.  If you are new, check out some samples I did last year in the archive section. If there's something "brewing" you can be sure I'm talking about it.  If you just stumbled on this site to find out what the weather will be at Okemo for your family vacation well- a) look at accuweather and b) grow a pair and ski somewhere good. Quit being a bitch.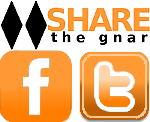 Please consider visiting our sponsors.
Leave a Reply