February 7, 2012 9:14 am | Category:
Weather
Morgen! Ok that's enough German. Greetings from Austria where it's – wait for it- very cold. In fact it's the coldest snap in the last 50 years. THe temperature on mountain here hasn't gotten above -15c which, if you are from BRRRMont really isn't that bad given that it's not windy AT all and stunningly clear. That and there has been a lot of Schnapps. Really. Like A LOT and shockingly it does keep you warm. (Amazing that a people living for centuries in the mountains would have figured out a way to stay warm). BUt despite this fun, I can't shirk my duties and leave you all at home hanging in the air about the upcoming weather.
So briefly, let me wrap up the upcoming week of weather. We'll see sustained cold temps as a high pressure system pumps cold air into the Northeast. We should have periods of snow flurries as weak areas of moisture move through. Two noticeable events will come with re-inforcing cold fronts. As these fronts move across the -20c air at 850 will work to spark snow showers of the very light and fluffy cold snow variety. Nothing looks tooo robust on the GFS but I'm sure each of these fronts has the chance to produce 4-6 inches of light snow across the Greens and ADK. So winter looks a little locked in for the next 10 days.
Looking right now the primary front will push in friday night into saturday am. Going with 3-7 along the ADK and Green spine by saturday morning.
Beyond that we see the pattern relax a touch – which is a good thing. On or about President's day/the few days after valentines day with the pattern relaxing we'll see increased chances for a major east coast storm. Stay tuned.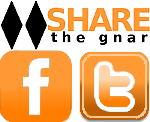 6 Comments
Please consider visiting our sponsors.
Leave a Reply