Editor's Note: Please welcome the FemaleSkiBum as she begins guest posting on FIS! We are excited to get her perspective, and welcome her to the world of FamousInternetSkiing! Look for more from her as she adventures around Killington and beyond!
there are places in Vermont
and I swear they exist
Where there's no race for the powder
no need to shake your fists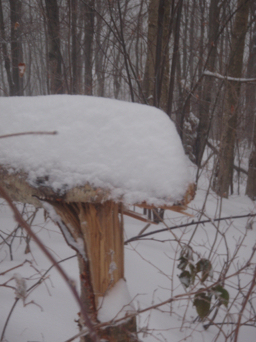 At the guy ducking the maze rope
and hopping your first cabin
Instead of thoughts 'bout fresh tracks
you just wish you could stab him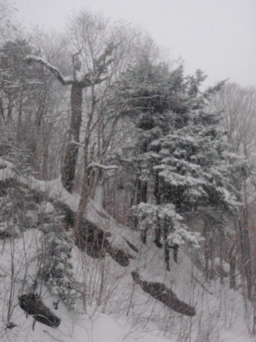 But you could have strapped on some skins
As the sun rose overhead
Already halfway up the mountain,
and I just rolled out of bed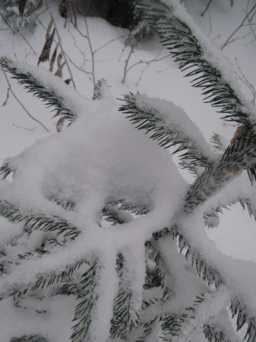 The snow it is deep.
The snow it is heavy
And I feel bad for the other guy
Still shoveling out his chevy.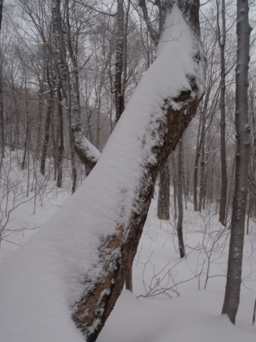 It's freaking glorious up here
In the wide open spaces
We hear the snowflakes falling
And feel them landing on our faces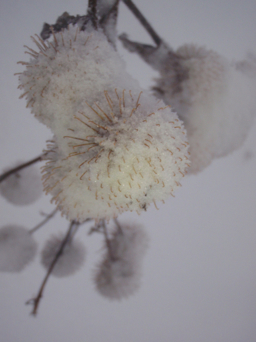 I cannot believe that yesterday
these mountains were all brown
Covered in dead leaves
and trees that had just fallen down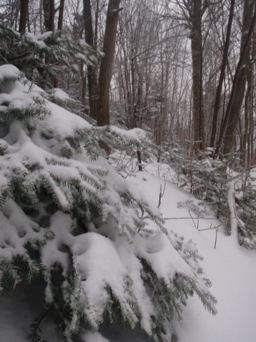 But inch by inch
and hour by hour
This place has become a wonderland
with full schussing power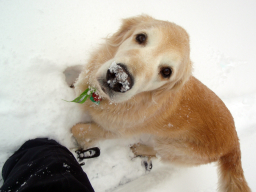 And that's just how Vespi likes it.
Like a puppy pouncing for a ball
Cause we've got a foot of white stuff
now covering it all!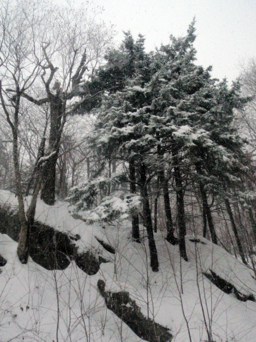 So we skied…
…and we skied
…and we skied a bit more
we skied for twelve hours
and not one minute more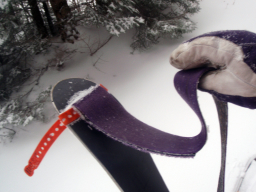 I skied through the sunrise
and the sunset too
Even a few at the resort
but that place was a zoo
To feel each glisse,
and enjoy every single stride
You have got to earn your turns
you can't go for a ride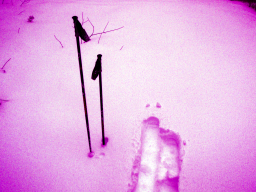 Cause then you won't have the time
to set it up right
Your super high-tech
ski pole measuring device
The snow keeps on falling,
there's no way we can stop.
So the skins go back on,
another climb to the top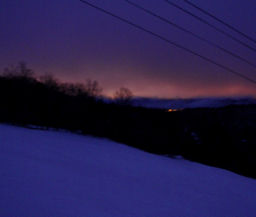 Then we're joined by the BF
for a tour in the night
The peaceful 'alpine glow'
and everything is perfectly alright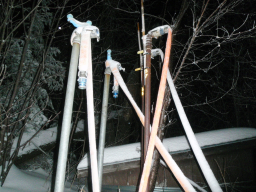 No screaming kids or
annoying tourists abound
It's just you and the mountain
and you can hear every sound.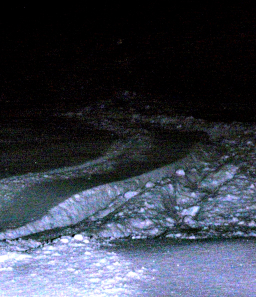 A true winter wonderland
and nature's beauty all aglow.
It's you and the mountains…
…oh yeah, and plenty of untracked, fresh snow.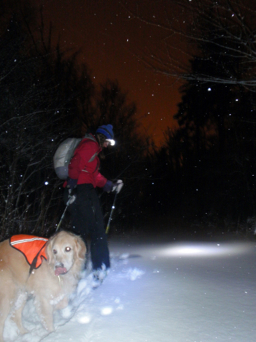 What more could you ask for?
May You Find the Spirit of the Mountains With You,
FemaleSkiBum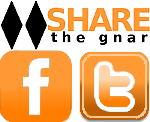 Tags:
Backcountry Skiing
,
East Coast
,
Ski Touring
,
Skiing
,
Vermont
13 Comments
Please consider visiting our sponsors.
Leave a Reply