July 1, 2009 2:37 pm | Category:
Weather
I was going to wait until tomorrow's GFS came out but since there is bitching going on I'll just post this now
Wed AM weather Update:
Friday Event
On Monday I posted two GFS maps which showed a Low pressure system traveling up towards the lakes and then flattening out and traveling due east across NY State and Mass. This is an abnormal storm track but is caused because of the large flat High pressure situated in southern Canada. The storm simply cant cut into that and will instead ride along the boundary of the high.
See Here:
map 1
map 2
Tuesday the GFS advanced this theory even further. It took the Low on a normal great lakes cutter path, then had the High pressure kill it. It then took the remnants of that Low and streamed them along the frontal boundary that will be draped over us all week. This creates a very nice snow for areas north of the catskills or maybe Kmart.
See Here:
map 3
Now I rather like this solution. That H in Canada isn't going anywhere and neither is that front. If the L can't plow through the H it has to go around it.
Now Today's (WED) GFS….
Also worth considering are three factors:
1. Cold snow pack all the way south through the great plains and Ohio valley. It's been cold there and that will help to reduce the temperature of the air that begins streaming north into the system
2. The cutter doesn't start out as a monster. That's good because the bigger it is IMO the more likely it is to pull tropical moisture and air up into it. We want some moisture but not a fucking monsoon. We don't have the cold High pressure to support that baby.
3. The pattern in general favors this solution.
So what does my gut tell me? Well first it tells me don't go crazy one way or the other. This winter hasn't followed form, there have been extremes all over the place. Second it says make the weather prove to you it changed before you forecast it to change. In November the pattern was cold with storms being suppressed to the south and east. Now the pattern appears to be a e-w pattern were moisture travels along a front. Put 2+2 and you get a set up for a nice little storm from the Catskills north. Right now it's really too early to tell what amts would be but I'll go out on a limb for you all and say 6-8 in favored areas seems pretty reasonable with maybe a few inches more or maybe a few inches less as sleet mixes in.
(as an aside- just after I wrote this Elliott Abrams posted this: But then, the numerical models show a pattern change. Instead of taking the storm northeastward to bring rain to places like Boston and Portland, they suggest the midwest storm will weaken as a new storm forms south of New England and then moves almost straight east. If this happens, central and northern new England will get heavy snow because the warm air will not be able to reach that area.) Now I don't love EA but at least you know I'm not crazy.
Sunday/Monday Event
Now we're just at the edge of GFS fantasy land here but since we're getting close to the holiday period I'll just show you what I see.
Yesterday (Tuesday) GFS:
First we see a Low pressure starting to take shape and begin tracking towards the Great Lakes. Stop me if you've heard this before.
map 7
As the Low tracks N/E however the moisture and energy begins to break off and move more east. This should perk up your ears because this indicates possible development along the coast of Delmarva/NJ which as we all know can be boner creating.
See Here:
See the moisture and the energy beginning to stream along the front
map 8
map 10
Fuckin' funny. What does the next frame show? A secondary low forming off of N.J.
map 11
What's super key to here is how soon that second L forms and takes over is key. We want the transfer to be fast and soon. The later the shift happens – the more warm air gets pulled north by the primary low cutting into the lakes and the more north the secondary low tends to form. Here the GFS doesn't have a huge slug of warm air shooting north but this is IMO the least predictable storm pattern so don't put your 401k on that GFS prediction.
Now the last slide shows a moderate L pressure right over NYC ( a little northwest for my tastes- I prefer montauk) pulling a moderate amount of moisture in off the ocean and dropping it in the form of snow over the mountains.
See here:
map 12
Will this happen…who knows. I really really don't like the double L transfer pattern. I think the models overplay the transfer and we've been burned in the past with these storms. Ergo I will reserve judgment on this thing until later in the week.
Laters.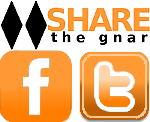 Please consider visiting our sponsors.
Leave a Reply