November 18, 2009 4:54 pm | Category:
Weather
That's the question I'm getting asked these days and it's a pretty valid question given the fact that pretty much all of the planned November 21st openings here in Vermont have now been delayed (ie. Okemo, Sugarbush, Stowe, Mt Snow, etc).  Before I get into it, props need to go out to Sunday River who has managed to stay open for nearly a month now.  I have no idea how they have pulled that off in this weather pattern that is about as unfavorable as it gets: +AO/+NAO couplet with a massive vortex in the Gulf of Alaska pumping mild Pacific air from the West Coast of the U.S. up to James Bay in Canada.  This does not allow any cold air to get anywhere near the Northeastern U.S. but the end of this pattern is coming relatively soon.
We will endure one more week to week and a half of frustratingly mild weather before we start to see changes around Thanksgiving/Thanksgiving weekend…though it'll probably take till after the Thanksgiving weekend before we have a shot at anything truly cold.
As far as snowmaking weather goes, next week isn't looking all that promising except for short intervals at night.  Even with experienced snowmaking teams and state of the art equipment, most resorts need a good solid 36 hour window of snowmaking temps (generally 27-28F or lower) in order to open; making snow for 6 hours at night isn't going to cut it and because of this, I'm skeptical of openings scheduled before Saturday the 28th.  Even Saturday, some resorts might have trouble because snowmaking weather really doesn't return until Thanksgiving/Black Friday.  Just how cold we get prior to and during Thanksgiving weekend is uncertain because I fear the fresh cold air will be ushered into the upper Midwest and Great Lakes with us receiving modified air.   The difference between modified and fresh cold air could mean highs in the mid/upper 30s below 2,000ft instead of highs near freezing.  Thus, we may even see a lot of Sunday/Monday openings as the ski resorts might not be able to do a full 24hr/day snowmaking run to the base areas.
As far as the overall pattern, here's how I think the next couple weeks work out… That vacuum in the Gulf of Alaska is showing signs of weakening and retrograding and long range models have been showing signs of a weak –NAO developing for a stint around and after the Thanksgiving weekend (however, I do think this will be a transient -NAO).  The important thing is that we get that fire hose of Pacific air across North America out of here and as that vortex fills and retrogrades, it'll pump a ridge over the western U.S. late next week while allowing cold air to finally move south through Canada and into the Midwest and eventually Eastern U.S.
The one fly in the ointment is how the cold air gets in here… we will have to "step down" to the cold meaning we'll have to endure a couple of Lakes Cutters with rain/wind out front and snow showers on the backside before we get to any true cold.  The air masses following each Lakes Cutter will progressively get colder relative to normal as each storm taps into the cold reserves in northern Canada and drags it further south and east than the storm prior.  Models indicate one of these storms occurring near Thanksgiving and then another one sometime early/middle of the following week.  After that second storm around December 1st, I think we can really lock in some cold air and actually have a shot at a snowstorm.
So the bottom line is that any cold in the next 1-2 weeks will be transient in nature but it'll be colder relative to normal than we have been the past 2-3 weeks.  Starting with the storm progged for around Thanksgiving Day, we will likely see some big swings in temperatures with warmth ahead of the lows and cold air drilling in behind them; in general, the pattern will become much more active.  This pattern does have some potential to bring upslope snow events on the backsides of the lows (I know AJ's watching that potential) and that's really the only way we are going to get snow out of the next couple weeks.  Stay tuned.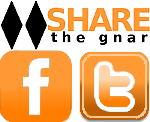 3 Comments
Please consider visiting our sponsors.
Leave a Reply