January 6, 2012 11:40 am | Category:
Weather
HAPPY NEW YEAR! Welcome to January. My favorite month of the year. You know you'll hear a lot of talk about "how bad this winter has been." Admittedly it got off to a rough start with a very warm November and warm first 10 days of December. But if you look based your established bias you'll see that we've actually caught up. Over on Mansfield we are approaching average depth at the stake and Stowe has reported fresh snow every day since like the 16th or something. So while we were all getting our Icebreaker Women's Balance Briefs ($15.97 down from $25) in a twist, winter sorta, kinda, maybe showed up…like a little bit. Maybe.
In all seriousness however I think winter DID show up. Or at least pulled is car into the driveway. With some indication that we'll see teleconnections turn favorable for us in the medium range, and the generally positive pattern we've seen over the last 3 weeks, I think we might be in store or something resembling winter. Does that mean "EPIC NOR'EASTERS BRO!"? No. Likely not. Rather I think we'll start to see seasonal temperatures with reasonable winter chances for snowfall.
Friday: As I write this a weak low is in the great lakes and pushing a warm front through the area. Warm Air Advection snows this morning brought a dusting to 2 or 3 inches across the mountains of the ADK Greens and Whites. Generally in the wake of the front, temps will be a about normal with highs in the 20s. We'll see spotty snow showers on and off under cloudy skies. Winds will not be too much of a concern today.
Saturday: The primary weather story this weekend will be the passage of a weak clipper like system to our north. Starting tonight the low will skirt along the Canadian border and move east by Sunday am. On Saturday, the rather dry low will spark a few light snow and/or mix showers. The bigger story will be the winds ahead of the system. While not really impressive over the ADK and Greens (25-35), it's possible that as the day progresses we'll see sustained 50-60 over on MTW. Precip as noted will be generally light. Best chances for sustained elevation snow would be northern Greens as that is closest to the best dynamics and likely to remain cold enough.
Sunday: Once the low moves off to the east on Saturday night it will push a cold front through the region. Temps will fall back into the seasonable range (lows in the single digits and teens) sat night. A slightly moist and slightly lake moisture enhanced nw flow will also develop. The result will be sustained snow showers Sunday across the mountains. Again in these patterns the Green spine does the best because of spine is generally a uniform cross barrier to the prevailing flow. Overall by Sunday night it's possible that a few spots along the spine (Jay Peak for example) get into the 4-6 range. The snow should be pretty fluffy and light as good snow growth temps abound. The other notable weather story Sunday will be the chance for some high winds – sustained 55-70 gusting above that on MTW. With new snow and two days of high winds be wary and use caution over there.
Looking Ahead: You are going to hear a lot of talk about some big system inbound late next week (Thursday). And while there is some truth this story -lets be reasonable. A few model runs ago, a wet low emerging from the south was progged to phase with a dry and cold shortwave dropping out of Canada. The resulting phased storm was modeled to phase at the right point so as to make the turn inside the benchmark. This is a recipe for some big-time fun. However, subsequent runs have backed off the phasing OR phased the system faster, resulting in a deep powerful low that tracks into the great lakes. I favor this warmer model solution right now but am on this event and will be updating here at FIS/weather.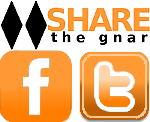 9 Comments
Please consider visiting our sponsors.
Leave a Reply