January 31, 2014 7:07 am | Category:
Weather
"Lionel, you mean Superbowl right?"
No. I don't. As many of you know I was raised in and around the great (shut up) city of Philadelphia. Twenty-two years ago, in light of the fact that the Philadelphia Eagles would never be in a Super Bowl (or win said Superbowl) and because Philadelphia loves food, the local sports radio station created this little event where fat dudes would eat chicken wings for prizes the friday before the superbowl. They called it "the Wingbowl." To trump it up they got some local strippers to count the wings that were eaten. It was a gag. It was held in a hotel lobby.
One problem…we loved it. Seriously. What was a gag is now the richest eating competition in the world. It is now held in the hockey stadium where 20,000 tickets sell out in under two hours. More beer is sold during the wingbowl (it's from 6 to 9 am..doors open at 4:30, beer at 5) than ANY other event at the stadium including concerts. There is procession of "eaters" with floats and a many thousand dollar prize for the best entrance. There are dozens of mostly naked women (wingettes [careful now]) who count wings for their "eaters" and then cavort around and ride a mechanical bull two win a car (or harley). The winning eater not only gets a car but also and a huge diamond ring (like a superbowl ring), and something around twenty thousand dollars cash. To give you a sense of magnitude the record number of chicken wings eaten in 3o minutes is 337 by Kobayashi. The doctor for event..A VET. And there is only one rule, "you heave, you leave."
#Philly.
Anyway, as you have all decided I'm a sick animal and Philly is a gross place that needs to burn, I'll turn to the weather for Wingbowl weekend.
Currently, a weak ridge of high pressure is building over the north country. That ridge of high pressure will slide east Saturday as a low pressure systems moves northeast off to our west. You can see the low in the map below.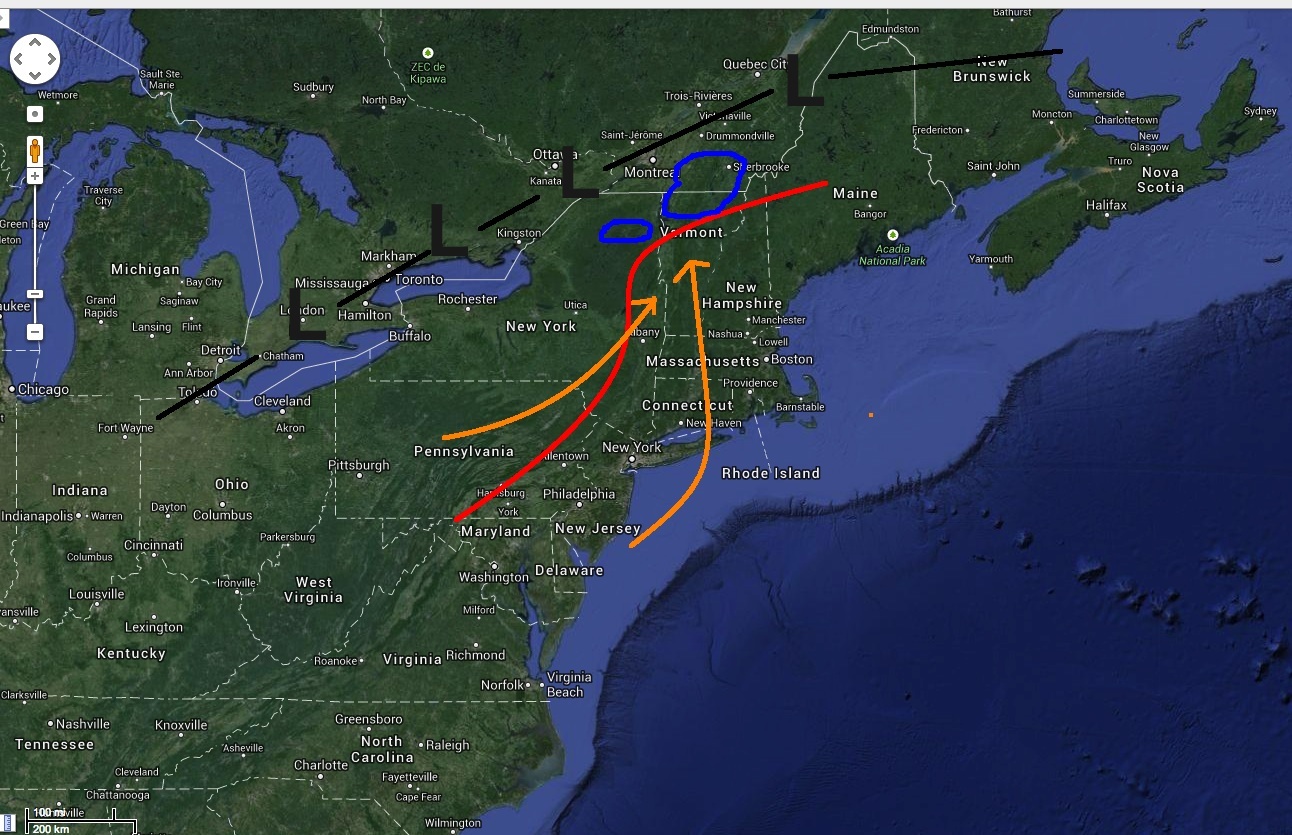 As the low moves north it will push warm air in from the southwest. This warm air advection will push 850mb temps to just about 0c overnight sunday as the precip moves in. I've marked in red the consensus extent of the 850mb freezing line. Looks like temps north and west of this line will just stay below 0C — meaning snow. As the warm air moves into the region it will lift and we'll see some periods of snow just north of the warm front. Looks like right now areas circled in blue on the map will see the best snows. By sunday AM (storm snow moves in from early saturday evening through sunday am) I think these areas will see a general 4-6″ snowfall.
One notable development on the high res models is the potential for heavier snow in the High Peaks.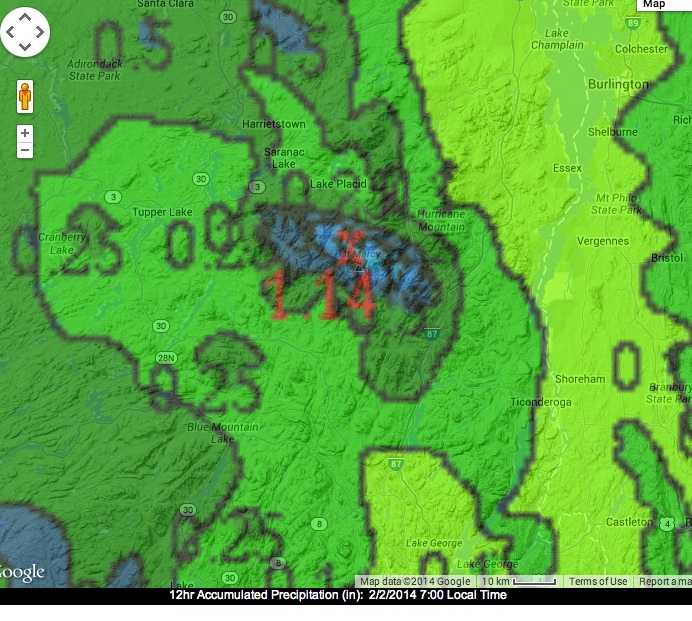 Traditionally, events like this which have a period of precip with south west winds (marked in orange) produce a fair amount of snow in the High Peaks as the HP have a pretty strong orographic profile as approached from the S/W. I'm not sure I see 1.14 inches of water (12″ of snow) but it's certainly possible that the ADK has the best N/E snow. Oh and don't sleep on areas north of Jay…like Sutton. The best dynamics for snow (temp and lift) are likely to occur just north of the border. Thus I think Sutton could see maybe 6-10″.
Looking forward there is a lot of talk about a storm midweek next week. Models are certainly fairly consistent that something is going to eject out of the midwest and slide generally east across the country. On the edge of GFS reasonability it certainly looks like a wet 24 hours.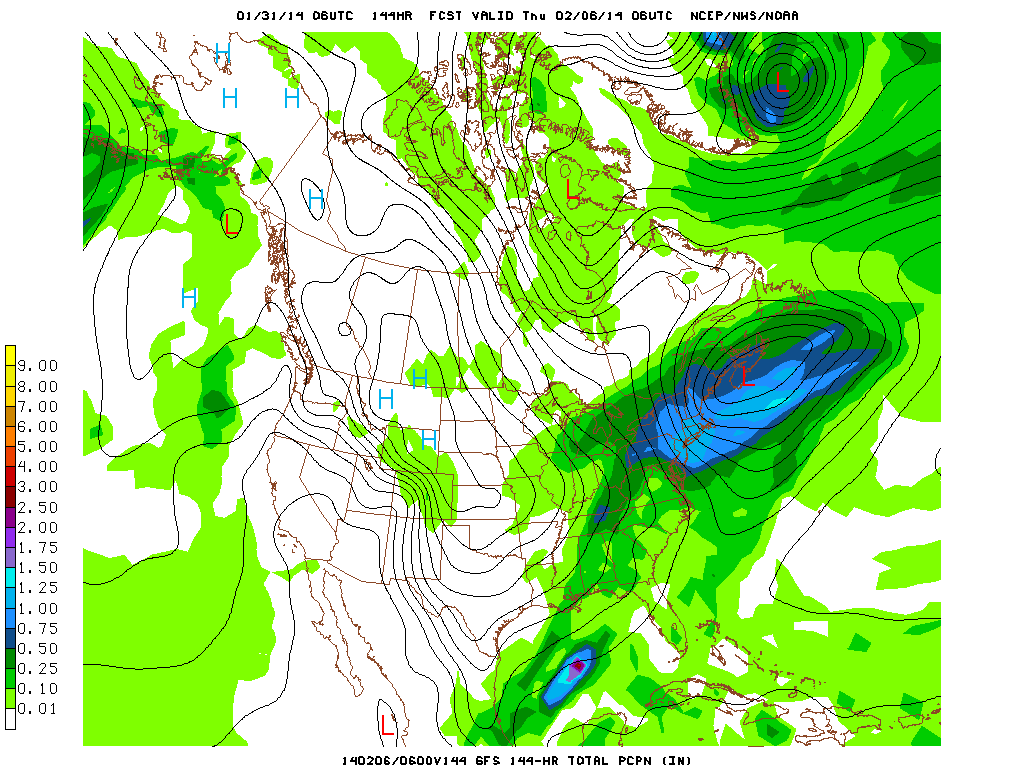 Problem is I don't buy that this is a real snow maker for the North Country. The upper level pattern is fairly flat. For lows to track into the deep N/E Mtns and wrap-up into strong snow makers the upper level should feature a fairly deep trough with a slightly negative tilt (trough axis aligns NW/SE). That shape causes low pressure systems to track N/W into the center of New England. As you can see below the trough shape isn't that. It's flat.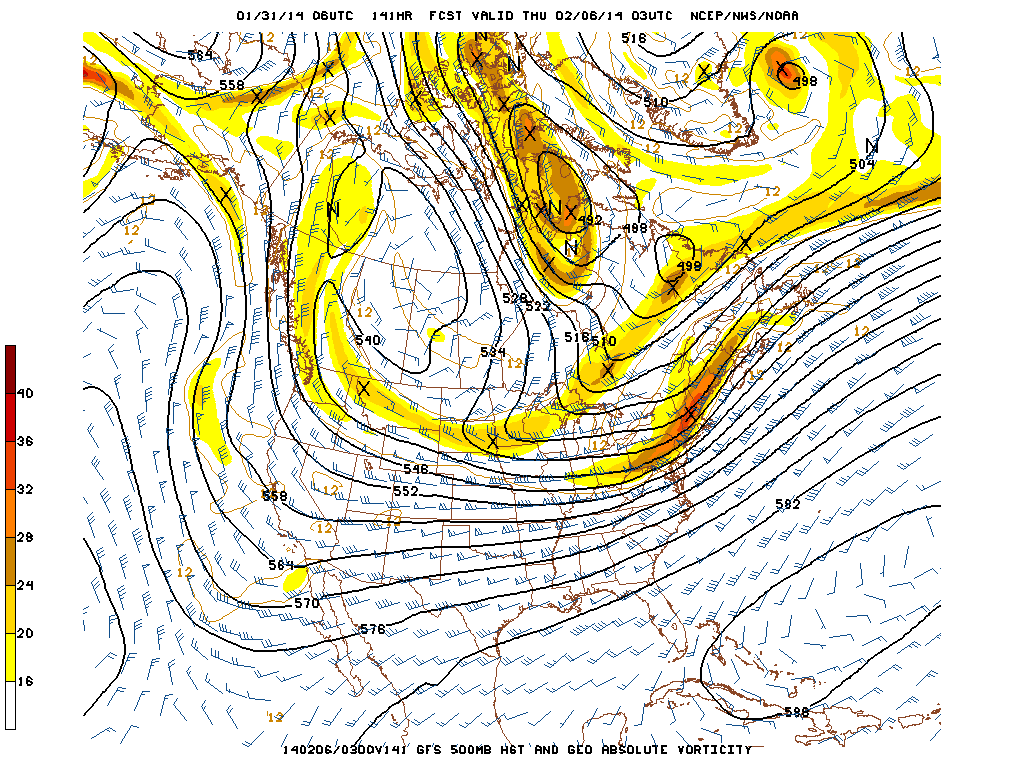 In my mind, this makes it more likely for the low to slide off to our south and east. Not to say that we are unlikely to see 3-6″ …just that it is unlikely we're talking about a 1-2′ nor'easter out of this event. Of course I could be wrong and the low tracks right through central NY and So. VT and we're just crushed. I'll keep you updated.
UPDATE…No need to change my forecast. Storm will track south of our region tonight through tomorrow. Heaviest snow will be in a band crom Northern Mass through southern VT. Heaviest snow totals will be at Killington where 8-12 inches of snow could fall. The Catskills will also do well and could see 8-12 inches of snow.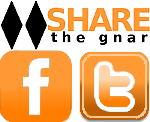 Tags:
Lionel Hutz Weather
,
lionelhutz
,
lionelhutz ski weather
,
Powder
,
Ski Weather
,
Vermont Ski Forecast
,
Vermont Ski Weather
,
Vermont Upslope Snow
3 Comments
Please consider visiting our sponsors.
Leave a Reply