April 3, 2010 6:14 pm | Category:
Skiing
UPDATED: The story referred to in the original post has been relocated on the Tuckerman.org website, and is now located here under 04-02-2010.
————————————–
Scary story from Tuckerman Ravine Friday. We are all extremely glad everyone is ok. Wishing everyone a safe and fun weekend in the mountains.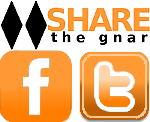 Tags:
Avalanche
,
Safety
,
Tuckerman Ravine
,
Undermined Snow
,
WMNF
2 Comments
Please consider visiting our sponsors.
Leave a Reply