Well, despite last week's mega dump, the snow melted out pretty quickly. I'd say at this point we're negative 10″ from where we were before the storm! Nevertheless, in the spirit of continuing the never ending hunt for the gnar we went up to see what was left. It was EXTREME (you can tell because it's black and white)!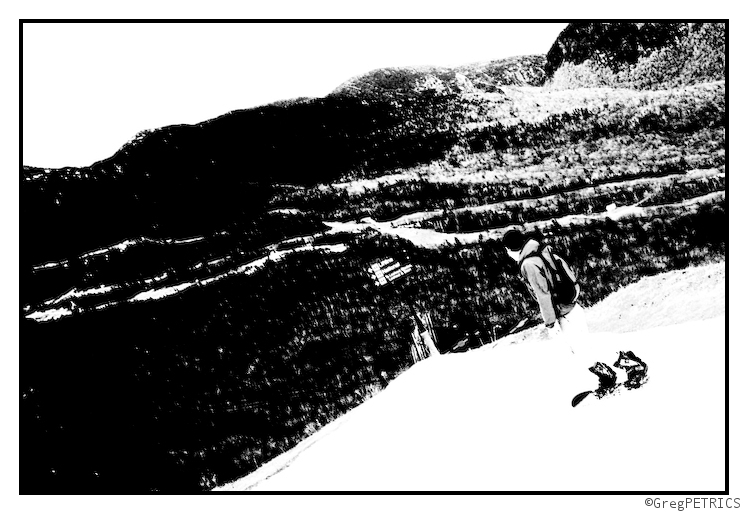 Between the patches, we had to do some sketchy downclimbing.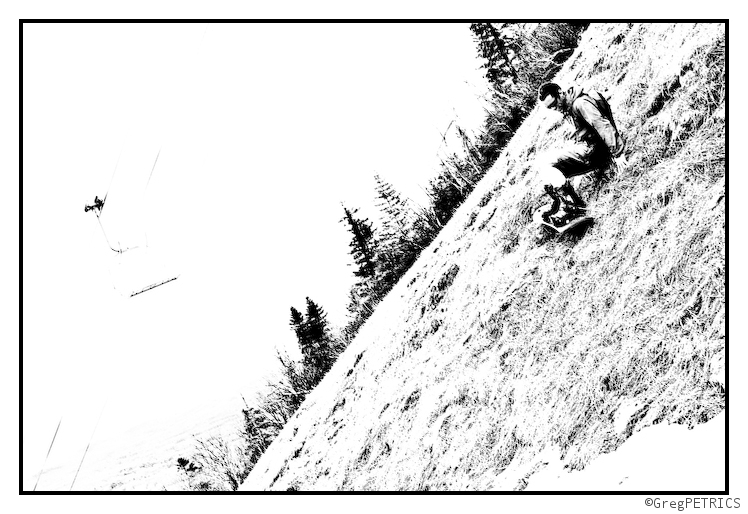 Down lower though we found some pow, and Christian slashed it before waving to the honeys.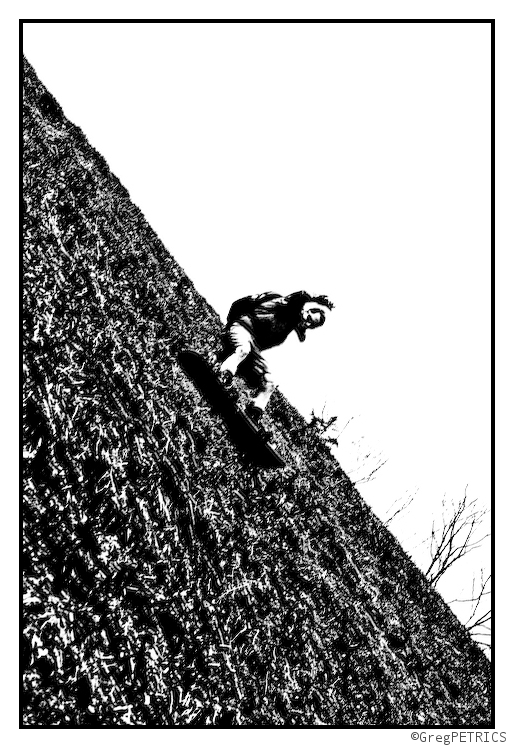 Wouldn't be a day on the hill without a mega extreme straightline to the road.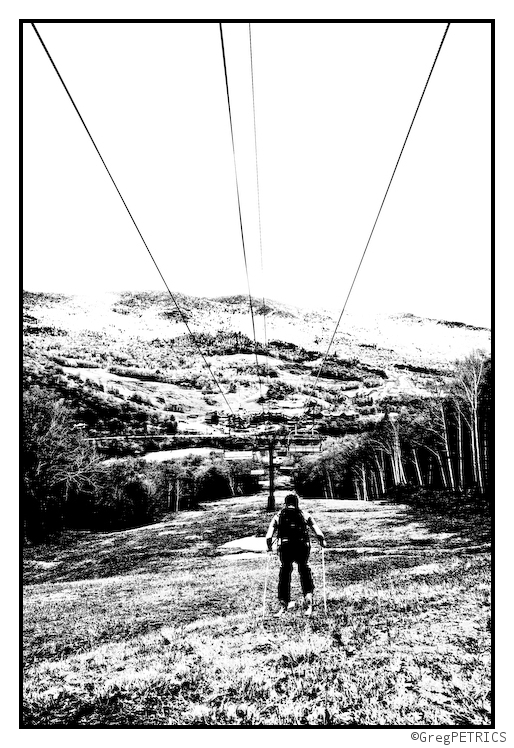 Snow this weekend? Yes, please!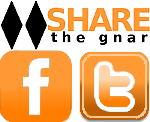 Tags:
East Coast
,
grass skiing
,
leftover snow
,
Mathemagic
,
negative 10 inches
,
patch skiing
,
pow slash
,
rocks
,
ski the stones
,
tub copter
,
Vermont
,
Vermont Skiing
,
wave to the honeys
9 Comments
Please consider visiting our sponsors.
Leave a Reply