In the middle of a whole bucket of nope comes a ray of light; a glimmer of nope… I mean hope.
Currently a large low pressure system is sliding through Ontario and will slide northeast through Quebec overnight. I don't need to tell you that this has resulted in less than stellar weather today. Currently it's raining with strong southerly winds.
A trailing cold front associated with the parent low will push through the region early tomorrow morning. Unlike the last few fronts, this one will not be a freight-train of dry arctic air. As I said in this post a few days ago, with a more zonal flow setting up for the next few days, this rain event won't be followed by a harsh blast from the Polar Vortex. Instead of being cold as ice, after the parent low pulls out, at around 7 am on Sunday, temps should be about 0C at 1500ft and -8c across the summits.
At the same time, a fair amount of moisture will be spun in from the flow around the parent low.
Looking at the basic upslope parameters indicates that a period of decent upslope snow is possible from 12z (7am) through 00Z(7pm) tomorrow in the northern Greens.
We have good low level saturation of the airmass: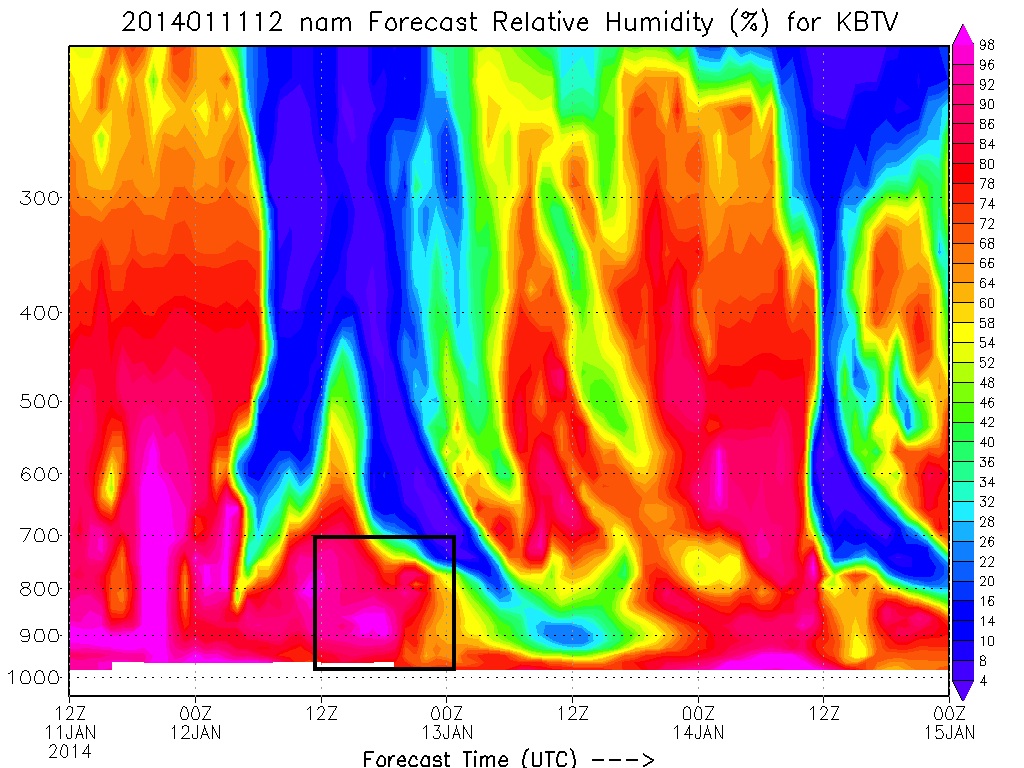 At the same time winds are predicted to come from the 270-290 range….which is pretty much ideal for orographic uplift along the greens: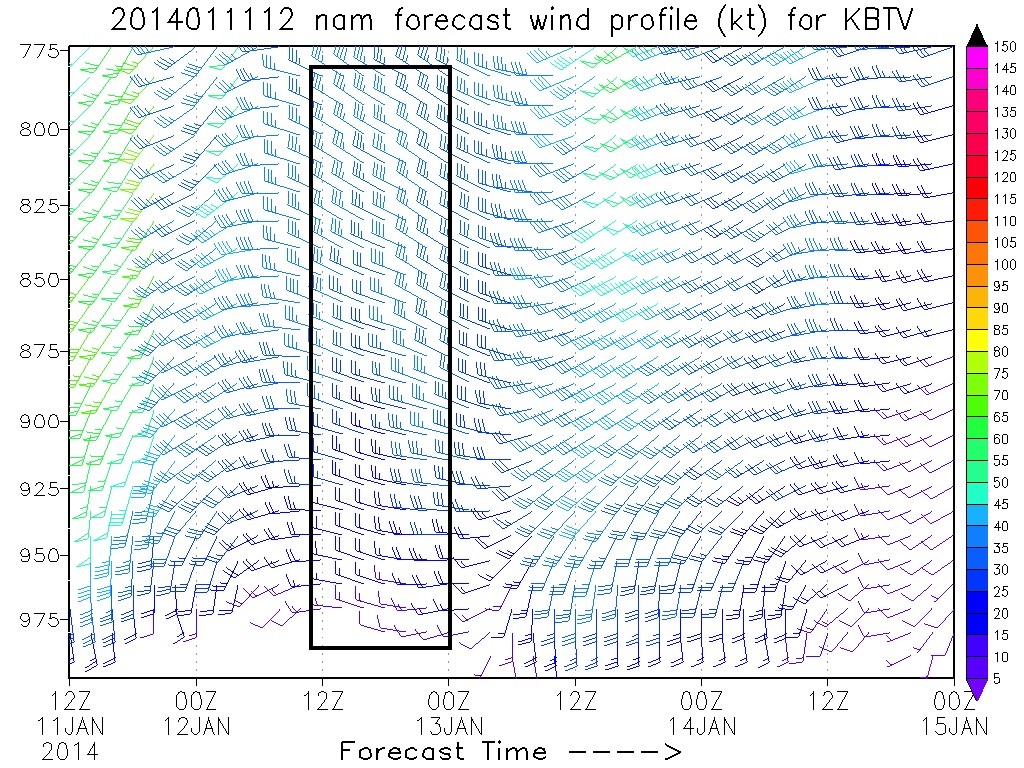 This results is sufficient uplift in the critical 900mb to 850mb layer: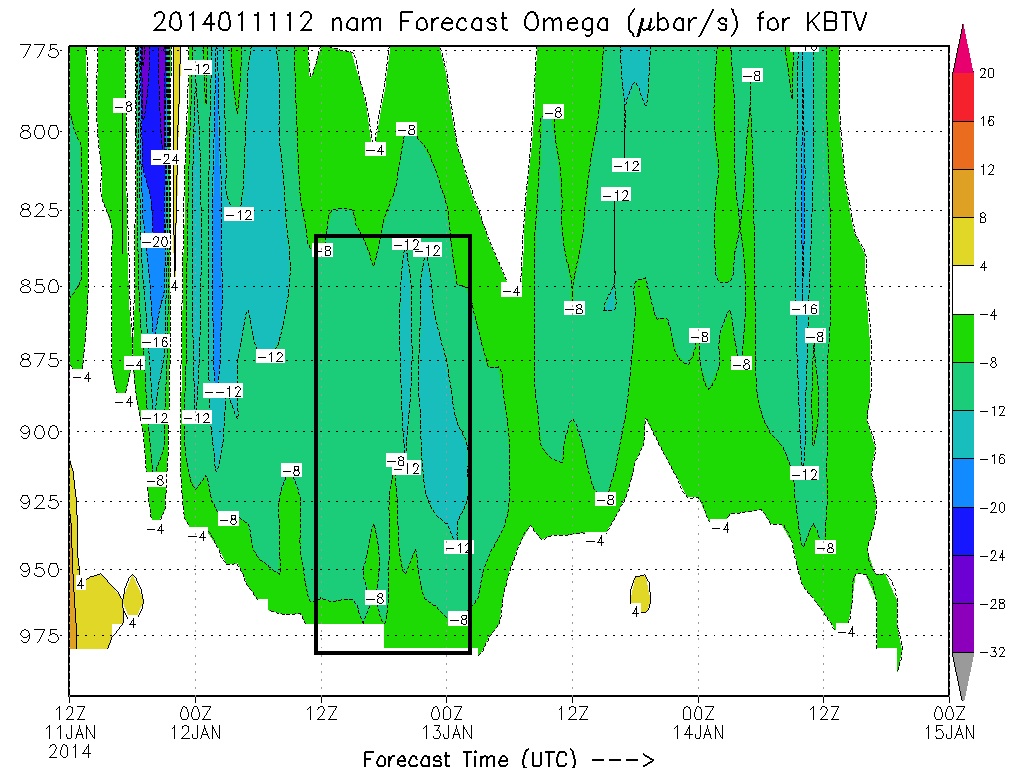 As a result, models are putting out a fairly robust total QPF for the period up by Jay.

That 1.10″ is MELTED liquid mind you… not total snowfall. Hopefully I don't need to tell you that 1.10″ of liquid can make a lot of snow!
Now now chaps and chappetes, let us not blow our load too much here. Two things bother me.
1) The atmosphere at 700mb never really reaches the critical saturation level of 70%. It is progged to get close. High 60s%. Which is enough for some upslope snow to develop. But the system REALLY cranks when we get that mid level air saturated above 70%. At drier levels, rising air tends to dry out and snow amounts get cut down as dendritic growth is cut down.
2) The Froude number is a progged at a very robust 1.86 and 2.04 for a period tomorrow per the experimental models run by NWSBTV. Numbers that high indicate that the flow over the spine could be unblocked. We need some blocking of the flow to create the cycle of rising air that makes upslope snow. Unblocked flows tend to make for flurries as opposed to big pows. Now, I think the numbers are a bit high. I don't see the ripping winds that are normally associated with unblocked flows at 850mb.
With those two issues addressed, I wouldn't bat an eye at 4-6″ along the northern Green Mountains with pockets of 10 possible up at Jay Peak which is closest to the moisture, has the best chance at being coldest, and is the best at providing a block (to counteract the high Froude number).
So lets watch and see what happens!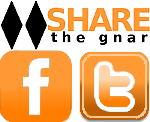 4 Comments
Please consider visiting our sponsors.
Leave a Reply