Well I for one enjoyed that #allstarbreak. Oh, you didn't know that there was an all-star break in your ski season? Get with the program jong. All the system testing, sunrise schussing, facehot–ing, voyaging to VTAH, and scooting around coolers begins to take a toll. Suddenly it takes just a little longer to locate your ski gear and rally to the hill. Once the MapleFields coffee and your muddy boots lose their novelty, you know you need a break.
Previously we -myself included – would lament the inevitable January Thaw for taking away the powder. Well, no more. No more will I let that "break" bother me. Henceforth, said thaw will be know as the skiing #allstarbreak. I know I needed that 3-4 day break away from thinking about skiing to refresh myself. I suspect many of you did too.
But as much fun as a few rounds of warm golf and a break from the routine is to Chase (my report, my team), there comes a point were you are ready to get back into the action. And that point is now.
As we head into the weekend, winter will make a return with cold air and light snows. As I speak an arctic cold front has pushed through New York and Vermont and is moving into NH and Maine. The front is sparking some strong snow squalls as it passes with a quick 1-2 inches. Behind that front cold canadian air is building in. That cold air will be in place thru saturday. A weak wave of low pressure will skirt to our north on saturday bringing light snows on a #littlewaveofjoy to the region.
UPDATE: Latest model data is mroe robust. Thinking we're looking at 2-5 thru saturday from this event.
The next event comes 24 hours later as a stronger low pressure system develops in the Great Lakes. That system looks to deepen overnight saturday and track juuuuuust north of the border. While I'd prefer it to track straight over us (more powz) the forecasted track will still push snow into the region. As the low moves east, an associated cold front will cross the area. That will spark snow showers early sunday morning. Cold, unstable temps and a moist flow around the low will keep the snow showers going thru the day sunday.
Right now it's looking like an overall 2-4/3-5 type event. UPDATE: Still thinking that's the right number One thing to watch is the potential the wave taps some great lake moisture and streams it into the ADK and the Central Green Spine.
I'll be watching out for this come the weekend and will update accordingly.
Longer term, it looks to remain cold with a few shots of light snow as low pressure systems dive out of Canada and move across the region. The standard 300hr GFS bombs excluded, the pattern looks pretty stable and seasonal.
Oh and it's going to be REALLY cold next week. -0s for highs. Maybe less in spots Wed/Thurs. Lows in the -20s to -40s if things break right. I'm kinda stoked. Dawn patrol?
Oh and for you western readers it is looking high and dry for the next week. Get that tan on!!
–Lionel
Wait I forgot the canucks. Looks best for the Tremblant region. The aforementioned lows will track right over Tremblant and bring a solid 6-8 inches of snow friday into Sat and then again Sun. Over by Sutton it looks a little lighter. Weekend totals there should be in the 4-8in range.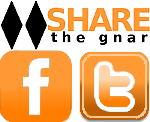 Tags:
#allstarbreak
,
#littlewavesofjoy
,
East Coast
,
Lionel Hutz Weather
,
lionelhutz
,
lionelhutz ski weather
,
Ski Weather
,
Upslope snow
,
Vermont Ski Weather
,
Weather
8 Comments
Please consider visiting our sponsors.
Leave a Reply