April 4, 2011 6:50 am | Category:
Weather
Well after a weekend that felt much more like late february or early march than early april, we will return to spring briefly today thru early tomorrow.  A low pressure system will work itself over the next 24 hrs up into the St. Lawrence Valley.  As it does it will push some warm air and rain trough the region.  Frontal passage should occur sometime tomorrow morning with heavier showers accompanying the front.
Once the front clears lingering snow showers are possible in the surprisingly cold airmass to follow.  Through at least thursday I'd except winter-like temps to reign in the ADK and Northern Greens with below after spring temps further south and east.  Winds might get a little naughty tuesday night -wed. am.
There is also the chance of a little surface refresher clipper working through the region wednesday evening.  Would bring like 1-3 to the north country.
For now- that's all.
Have fun out there.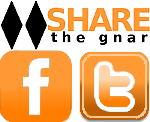 Tags:
Lionelhuts
,
lionelhutz ski forecast
,
ski forecast
,
Vermont Ski Forecast
,
Vermont Ski Weather
,
weather forecast
8 Comments
Please consider visiting our sponsors.
Leave a Reply