(Scroll down for the update)
Well here we are again, on the cusp of another winter season. Feels like we've been here before doesn't it?. Some resorts have opened full time, others are set to go this weekend. Turkeys have been ordered. Siracha maple glazes and gelatin clarified asian carrot consommes sit ready to go (ok, maybe that's just me). Despite that, winter feels like it dropped in a month ago. We've already had dreamy snow that allowed all of us to make the schussin (I prefer make schuss in the morning. It really clears the head).
Yea, yea I know. That's a great recapitulation Lionel, but we're here to get a forecast, not a retrospective. Ok. Fine.
Here is the forecast: You are going to die and pay taxes along the way.
Kidding. (But yea, that shit gonna happen too)
As for the sensible weather, currently a cold trough is dropping into the United States via the great lakes: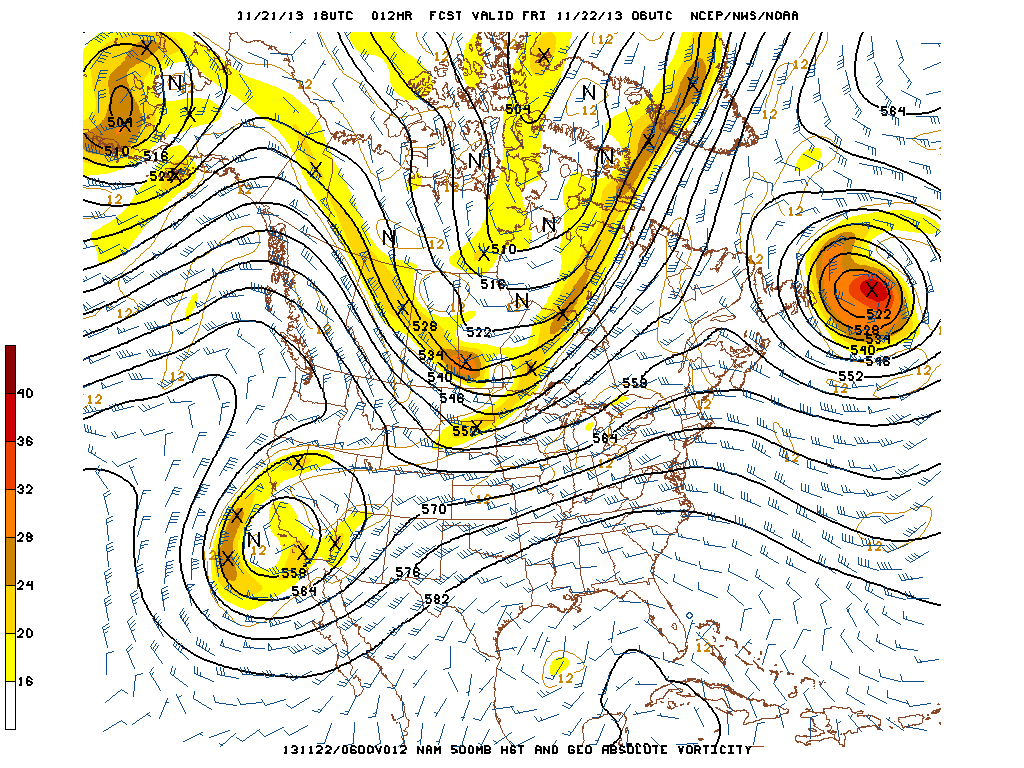 Ahead of the trough winds are generally from the southwest resulting in some milder temps for today (Friday).
Over the next few days this trough of cold air is going to dig into the Northeast. As it does, a series of vort-maxes (small disturbances of energy essentially) will ripple through the trough. (On the GIF below you'll see the #littlewavesofjoy as "X"s).
Each of these pieces of energy will result in some enhanced uplift through the moist and cold environment.
At 850mb there appears to be periods of airmass saturation such that any uplift would produce precipitation.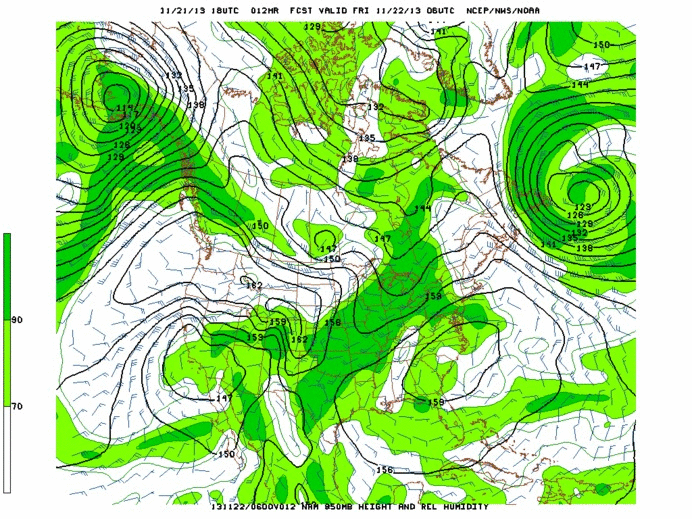 These factors, combined with periods of some orographic enhancement will produce snow showers (heavy at times) through out the weekend.
Looking at the some data output the best dynamics appear to be overnight each of the nights this weekend. It really is a "take your pick" sorta pattern. Each night looks good. Friday-Saturday is wetter, Sat-Sun is colder, Sun-Mon is a little drier but good wind alignment.
Just for color, if I had to pick just one time and place, it would prob. be Saturday AM up at Jay. Why?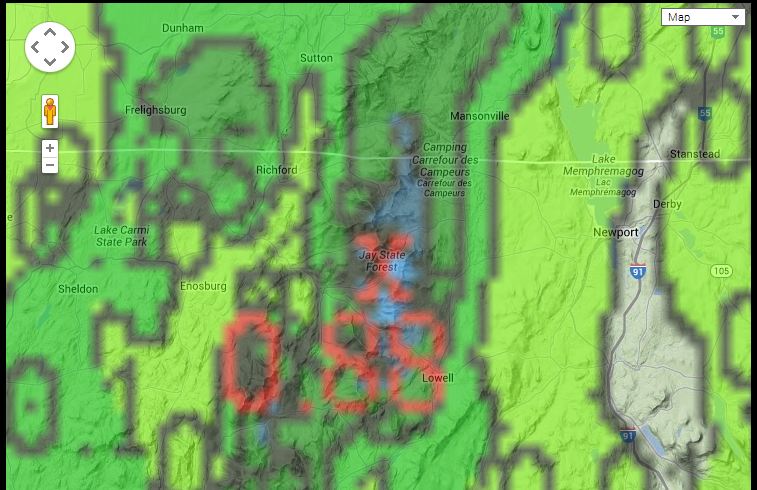 That's why. That and the pattern lately has been favoring Jay due to the location of parent lows, wind direction (slightly more northernly than westerly) and slightly colder temps. This is particularly import in the early season where marginal temps are the norm.
Looking past the weekend into next week I see high pressure building into the northern Northeast and bringing with it sunny cold temps. Perfect actually for enjoying new snow and packed powder conditions on piste.
Now, there has been some all too early loads shot regarding some coastal storm. Yes, a few days ago several model runs began showing energy ejecting out of the southwest merging with a stalled cold front along the edge of the built in high. Said models deepened the low and delivered an interesting and messy solution to mostly coastal New England. This soulution disappeared briefly and has now come back on model solutions. I'm not sold on the trough associated with the storm developing a "negative tilt" early enough for the center of the low to track inland enough to make a pow in the mtns. The exception here is Maine. I do believe that if a coastal low develops it will track so as to possibly deliver a nice snowfall to the ski mtns of Maine (and very slightly possibly the whites). Right now the prudent thing to do is simply be enjoy the weekend and sit tight.
I'll of course stay on top of any developments and update as needed.
True to my promise, here is an update with regards to a potential winter storm mid-week this week.
Previously model runs showed a low developing along a stalled front near the coast. I didn't like the solution. Now it seems the consensus is for a low to develop along a stalled front just inland and then track into southern NY state, Western Mass and SO. VT. I like this solution much more.
Here is the current track:
IF the low tracks as modeled it will bring a brief period of heavy snow to No. VT, and the ADK Tuesday night. Then as the warm air advects north to the east of the low, many locations in VT will see a changeover to rain for a period of time on Wednesday. The rain could be heavy at times – esp in the Whites. Then as the parent low moves northeast cold air and moisture will wrap back around into the ADK and VT on NW winds and the event will finish with a strong period of upslope snow wednesday night into thursday morning. Based on the current track, I'll add that it is possible that the #ADK stays all snow. In similar track storms I've seen I-87 act as dividing line between upper elevation snow and upper elevation rain (rain east, snow west of 87). If that were the case Whiteface could be in for a very significant snowfall- particularly on the upper 1/3…though all in all if we factor in the VT upslope benefit it might be a wash by thursday night. Tough to tell right now.
Any slight changes in track will obviously have major consequences. I'm on it.

#fumatabianca bitches.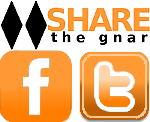 Tags:
#fumatabianca
,
#littlewaveofjoy
,
East Coast
,
Lionel Hutz Weather
,
lionelhutz
,
lionelhutz ski weather
,
Powder Skiing
,
Ski Weather
,
Upslope snow
,
Vermont Powder
,
Vermont Powder Skiing
,
Vermont Ski Forecast
,
Vermont Ski Weather
,
Vermont Upslope Snow
10 Comments
Please consider visiting our sponsors.
Leave a Reply