Another week, another snowstorm.
After a beautiful sunny weekend featuring 60 degree temps and an oddly high concentration of skiers in Jorts at Snowbird, it was really starting to seem like spring was here to stay. We convinced Lionel to enter into some high level talks with Ullr though, and all of a sudden we're in the midst of another snow storm!
By this evening the Collins plot data was showing almost a foot of new snow, so my co-worker John, Kate, and I decided to head up to investigate. We started seeing fresh snow in the trees around 6500′ and by the time we got to the Alta parking lot, there was a foot of fresh snow coating the landscape and the sky even showed signs of clearing up. We were pretty stoked as we started heading up the deserted mountain, with dreams of sunset light on west-facing powder dancing in our heads.
Ullr had other plans however. Halfway up the skin, the weather started to close in, and by the top we were in a full blizzard. It's hard to complain much in mid May though!

We hurriedly switched over in the pelting snow and wind at the top, then started skiing down. The snow was surprisingly good, a foot of heavyish powder on top of a good supportive surface. There was a bit of a density inversion with lighter snow below a couple heavier inches at the top, and although we didn't see any major signs of instability, we stuck to the trees for the most part.

Overall, the skiing was even better than we thought it would be, with full-on faceshots and blizzard conditions that made it feel downright wintery. Spring is a pretty special time of year when you can drive between seasons and be mountain biking on bone dry dirt one day, then skiing fresh powder the next.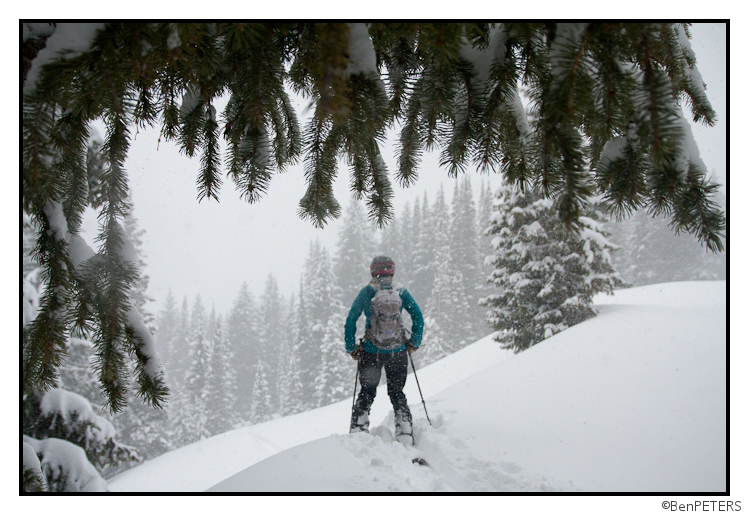 Thanks for stopping by!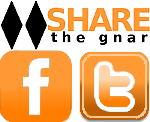 Tags:
Alta
,
Ben Peters
,
LCC
,
Little Cottonwood Canyon
,
May Powder
,
Patsy
,
Patsy Marley
,
spring powder
,
Spring Skiing
,
Utah
,
Wasatch
4 Comments
Please consider visiting our sponsors.
Leave a Reply