Kate and I finished our summer jobs last week, so it's time for a road trip! We packed up Kate's car with rock climbing gear, mountain bikes, camping gear, and, of course, rock skis and left Hanover Saturday evening heading West.
By the time we got to the Buffalo, NY area, it was after midnight and we were getting a little tired, so we decided to head up to the Niagara Falls area and find a spot to camp for the night. Kate was scouting around our campsite without a headlamp and walked onto what she thought was an open green area. Turns out it was a swampy pit.
She dried out by morning though, and we cooked delicious bacon-egg-cheese-potato breakfast burritos in the middle of the Niagara Falls State Park in true dirtbag style.
It was a beautiful day though, and the falls don't disappoint (although it'd be cooler if there weren't casinos in the skyline!)
After our leisurely morning, we hit the road again, hoping to make it to Madison, WI in time for dinner with my one of my best friends and climbing buddy who is starting his PhD in Physics there. Unfortunately, we hit rush hour traffic going through Chicago.
Even with the traffic, we made it to Madison in time for a late dinner. It was a hot night, but sleeping on a mattress was nice!
Yesterday we drove across the flatlands of Iowa and Nebraska all day, finally getting into Boulder, CO around 11 pm MST. We found a campsite on some national forest land and fell asleep quickly in the cool mountain air. Stay tuned for some biking and climbing updates in the next few weeks!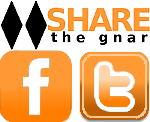 Tags:
Ben Peters
,
cross country drive
,
Roadtrip
4 Comments
Please consider visiting our sponsors.
Leave a Reply