UPDATE:
Looks we are going to stay just too warm for this to produce any snows. System is going to take in a lot of maritime air, and the trough isn't developing as it was previously modeled. Oh well. It happens. Only chance for snow now is in Western PA and West VA highlands. YEEEHAW….
OLDER:
Goddamn mother nature preempting the release of my winter outlook with the potential for schussable snow. WTF is her problem. Selfish, attention whore that she is. Doesn't she know I come first? We're going to talk this out at home later!
So with the usual caveats regarding unpredictability of early season snows lets talk about the CHANCE for some early season snows across the northeast.
Simple story: all the major weather models are in agreement that as the pesky upper level low that has been centered in the Great Lakes, the flow around which has given us in the NE this shot of summer air, moves out, a trough and 500mb low will swing in from the NE.
The GFS, EURO and CMC all pretty much show the same thing:
GFS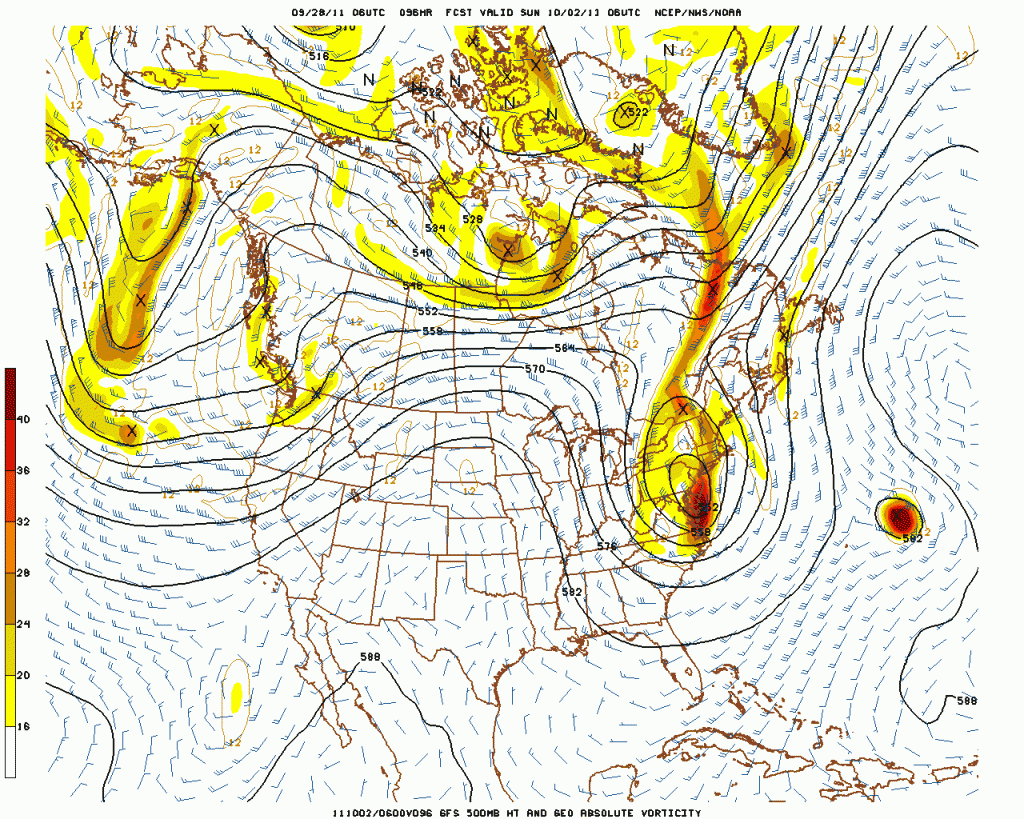 EURO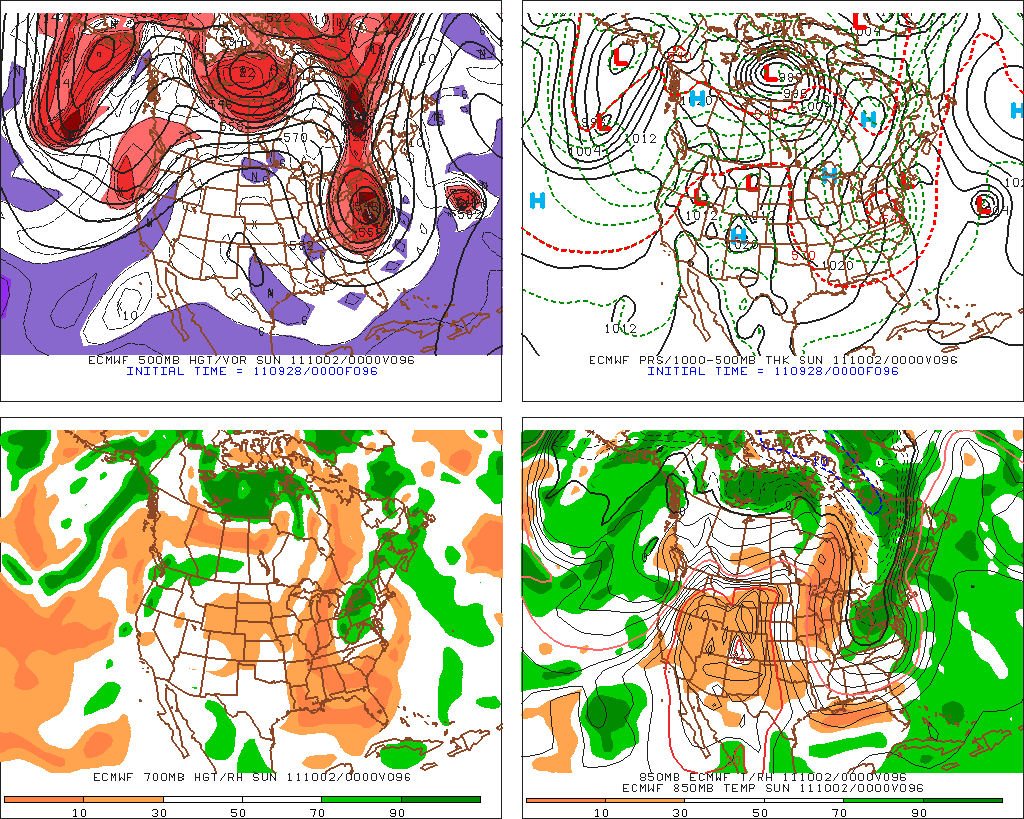 CMC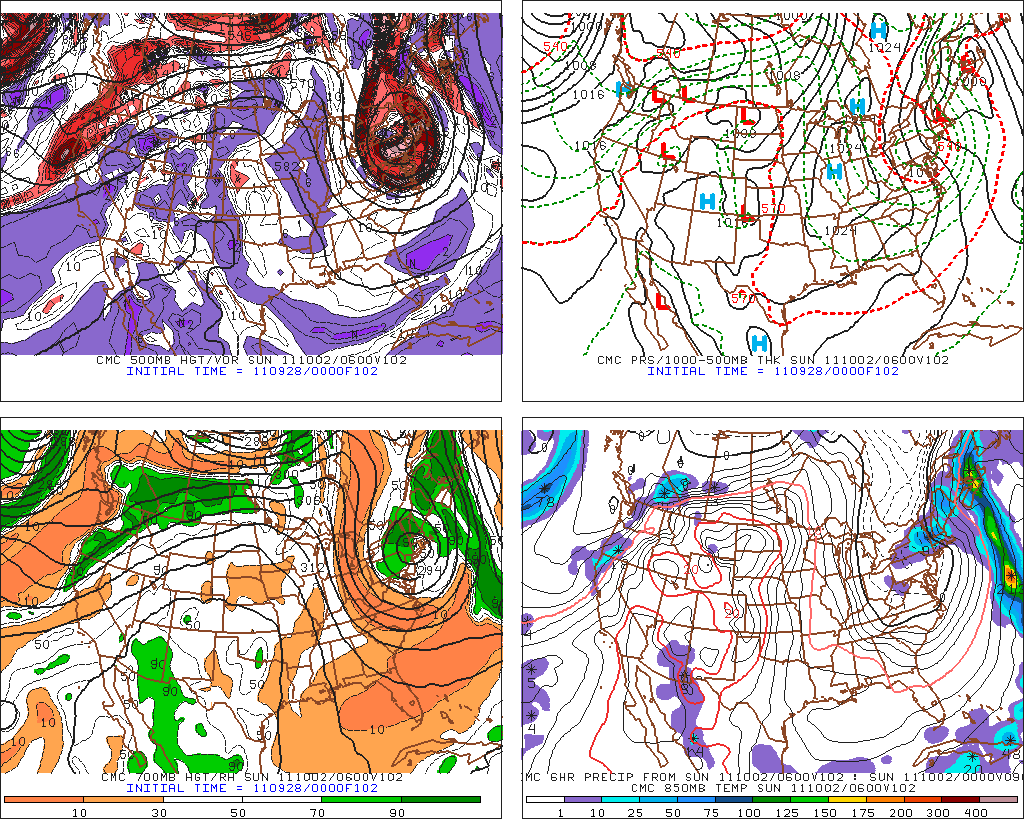 During this process, 850mb temps will fall to below 0c, and in some places below -3c.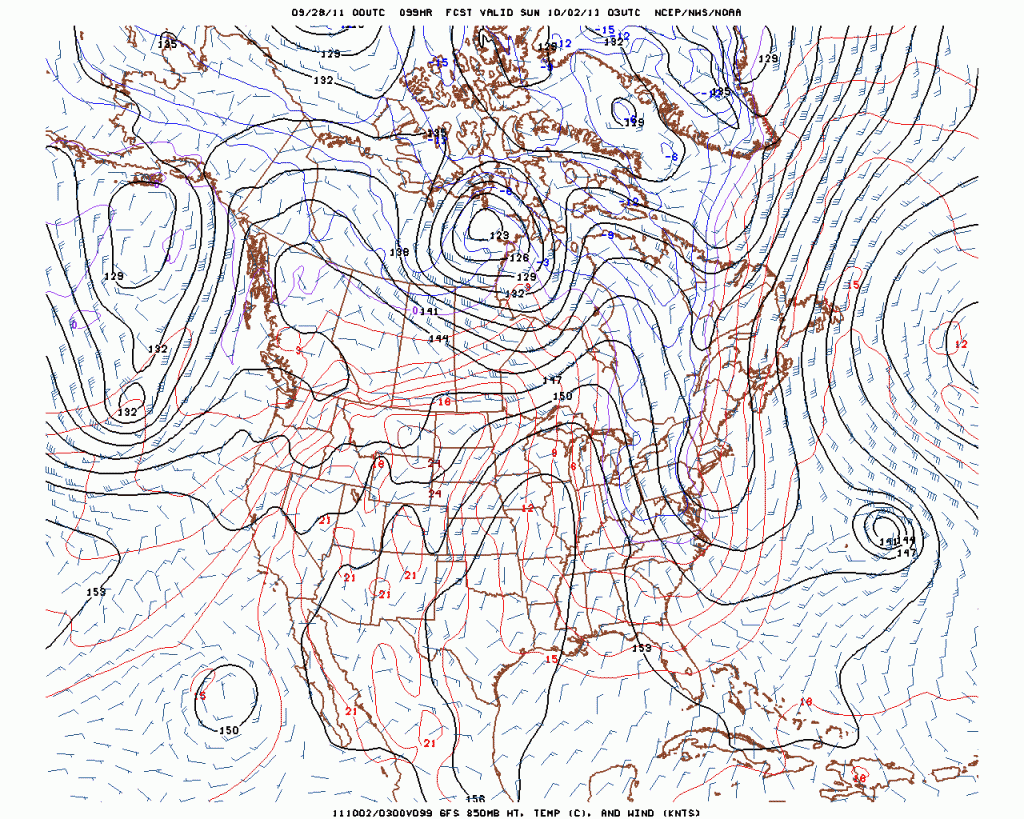 At the same time there will be a rather moisture rich enviornment throughout the NE.
Here is a cross section showing Relative Humidity for Burlington VT and then for the Catskill region (time period of interst circled in black)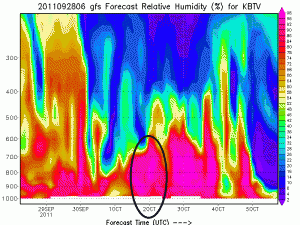 Cats: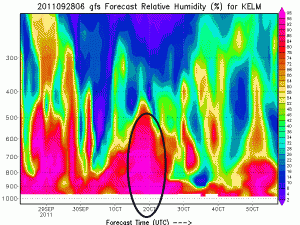 Ok so for some of you those images alone are enough to perk you up. But for those of you that don't read weather models 10x a day, don't know the name of the Rebel Leader on Hoth, and otherwise have a life let me point out a few things. First the moisture, resulting n/nw winds, upper level diverence will produce snow showers across the Cats, ADK and Greens sat afternoon into sunday. There is plenty of moisture, upward motion and cool air for this to occur. Amts will range from a "trace" to a few inches possible along favored locations.
Further to the south – in the cats, taconics, berkshires and southern greens things get slightly more interesting. As the upper level swings through, upper level mass divergece will spark enhanced upward lift over these regions. Enchance lift will lead to some enhanced precip. Models have conistently wanted to lolipop this region with something like .5-.75 inches of water over a 24 hour period. Given these facts I'd not be surprsied if somewhere in the Cats got a 6 inch snowfall over the higher terrain (3000+ft).
Now there have been overtures with this system to a Major snow storm around the same date in 1987. This storm dropped up to 2 feet of snow across the Cats, Taconics, and Berks. And while there are SOME similarities there is one large difference. The current storm isn't forecasted to produce a strong surface low. In the october 1987 storm a large trough spun into the n/e and sparked cyclogenesis along a surface front. It was this surface low that really sparked the heavy snow. In fact the 1987 storm was actually, in my mind, much more similar to the October Nor'easter of 10/14-10/15 last year. This storm is not forecasted at this time to produce a surface low. As such I'd be surprised if it produces the same snow amounts.
Regardless, I'm pretty sure we'll see some white coating across the higher terrain of the NE sunday morning. Since I by back and ass were soaked yesterday walking around BTV in what felt like early August- I'll take this change.
I'll update this somtime saturday morning when the high res models come out. Until then, like me on facebook, follow me on twitter, sign up to recieve my carrier pigeon drops, and for the love of god pick up after your dog. Of if you hate snow and all the fun stuff you can do on it, why not read about how to surf powvment–I mean, pavement–right here on FIS?!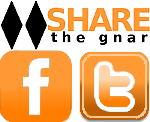 6 Comments
Please consider visiting our sponsors.
Leave a Reply