The
Starting Points for Adventure
series gives your outdoor-imagination a kick in the butt, and gets you on the fast-track to adventures. Approximately every week we provide a few pictures and clues of a great location a bit off the beaten path. We challenge you to read carefully, put your thinking cap on, go out into the wild, and find the location. Report back about your findings in the comments below, but
please don't give it away for someone who has yet to figure it out
. Of course, if you find something even cooler during your travels don't hesitate to challenge us! If you find something really awesome, and think it's worthy of being included in the SPA Trip series
send us an email
!
I love shark week. I mean HIKE WEEK.
Since FamousInternetSkiers.com decided to dedicate an entire 7 days to hike week, the Utah crew felt obligided to show off some of it's best secret locations.  I know I was "carried" along on the Trap Dike, but I thought it prudent to actually walk my own way.
This particular corner of the Wasatch is a place more likely frequented in the winter than the summer.  And is best known for this and a sprinkling of that.  We were there for another reason, a quick hike, and some after work, high elevation climbing.  <FIS SPOILER ALERT>We're training for a 13K foot summit in Nevada next weekend, and a jaunt through the wind rivers in the coming weeks. </FIS SPOILER ALERT>
Pitter-patter, let's get at 'er.


Andy Anderson leads the charge into the "basin" and towards the secret.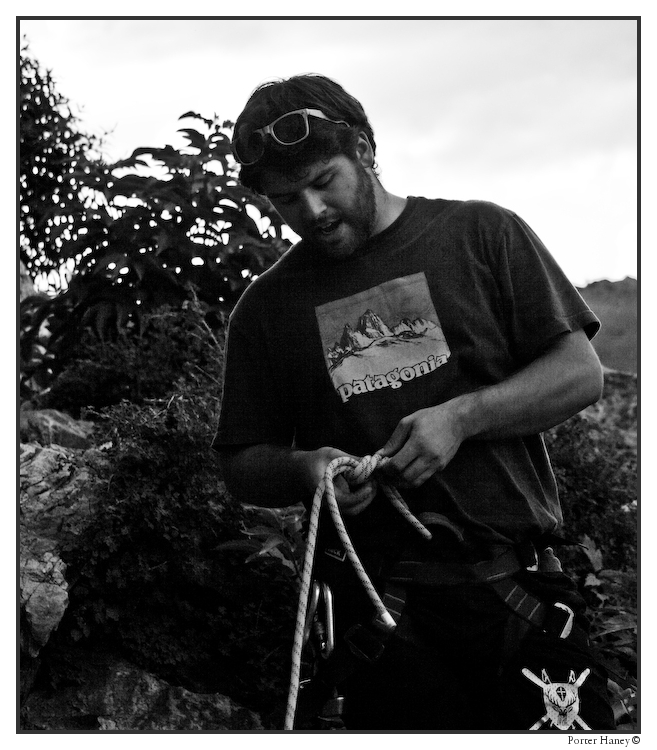 Dwyer follows Andy up a ways, and gets into a little bind.  He's thinking, "Do you really need to short rope me to see the secret?  I got up the Trap Dike just fine without an Everest leash."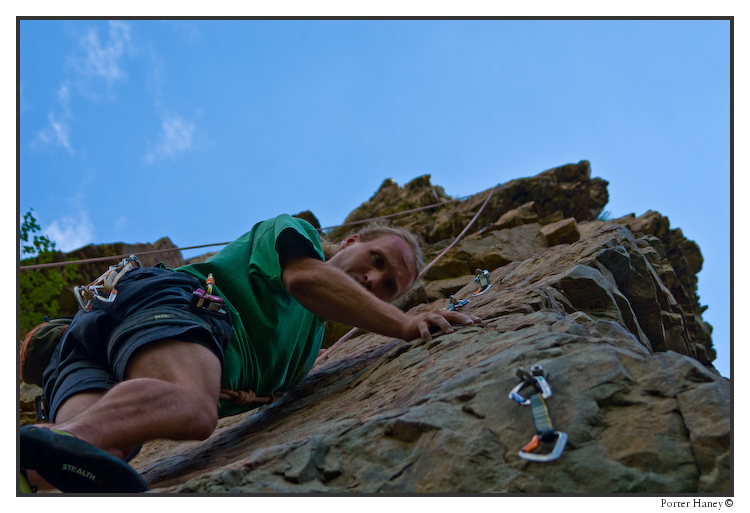 Mark jumps in on the party with a witty reply of, "Dude, TRS it."  To which we all scratch our heads.
"Just top rope slay it.  It's the quickest way to get to the top of the cliff where you can see the secret."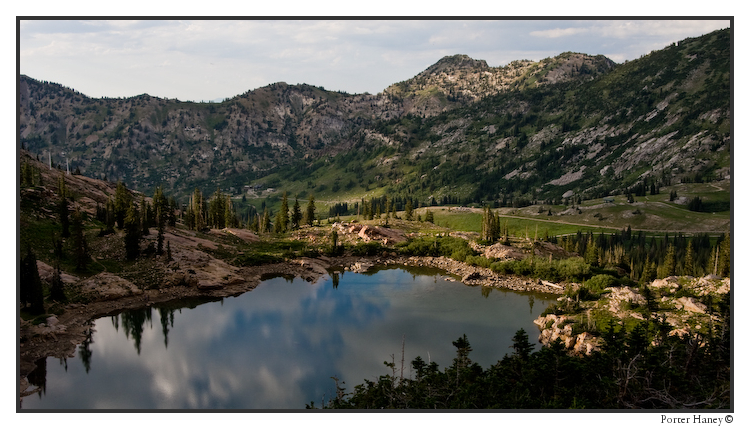 There she is.  Unfrozen as well.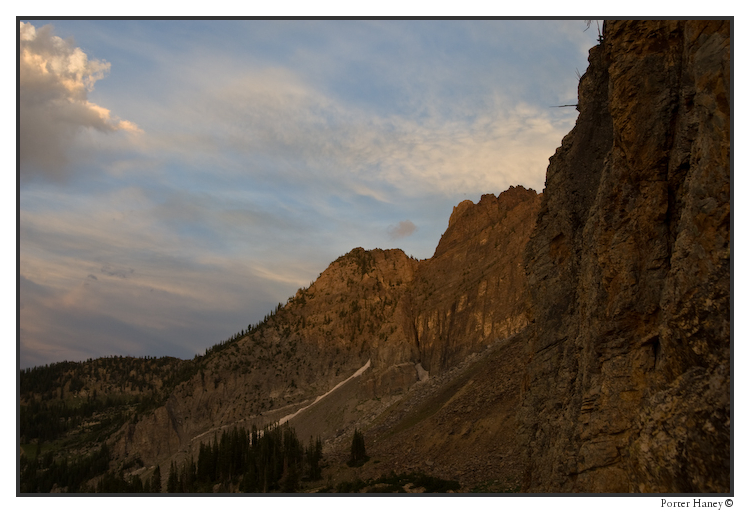 At which point our evening hike finally produced it's award.  Wonderful views above Utah's treeline.  And few bottles smuggled in from Evanston of the Mother Ship.
One FIS sticker to the first person to correctly identify the chairlift in the first picture.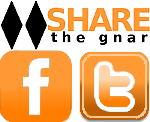 10 Comments
Please consider visiting our sponsors.
Leave a Reply