Carried (Away) Up the Trap Dike
August 2, 2010
As mentioned earlier today when I first put up the report about our ascent of the Trap Dike, we decided to bring Porter and Dwyer (long time friends, and chief executive directors of the FIS Utah Headquarters) along for the ride. Dwyer hasn't been on an east coast adventure with us since The (Other) Stowe Derby, and Porter hasn't been on one in… well… a VERY long while. We figured it was time to change that, and Kristin dutifully agreed to carry them both in her backpack. To keep HIKE WEEK trucking along here on FIS, let's see the Trap Dike from their perspective. Just as our day started on the boat, so too did theirs. They were stoked to be on a boat heading to the Adirondacks as you can see!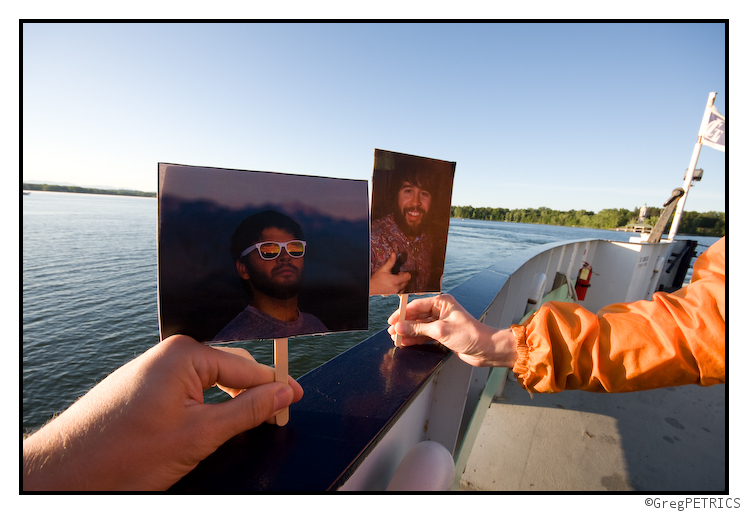 Dwyer said something about wanting to get a view of the Adirondacks through these binoculars… but I didn't have a quarter and told him he'd have to wait to see the view from the top of the mountain.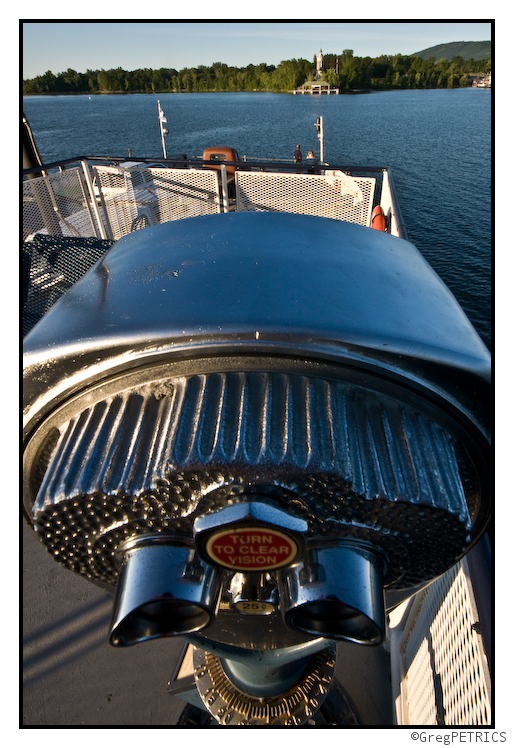 Porter enjoyed the view of Crown Point sans bridge… and sans binoculars. That-a-boy! Way to keep our pockets full in these tight times!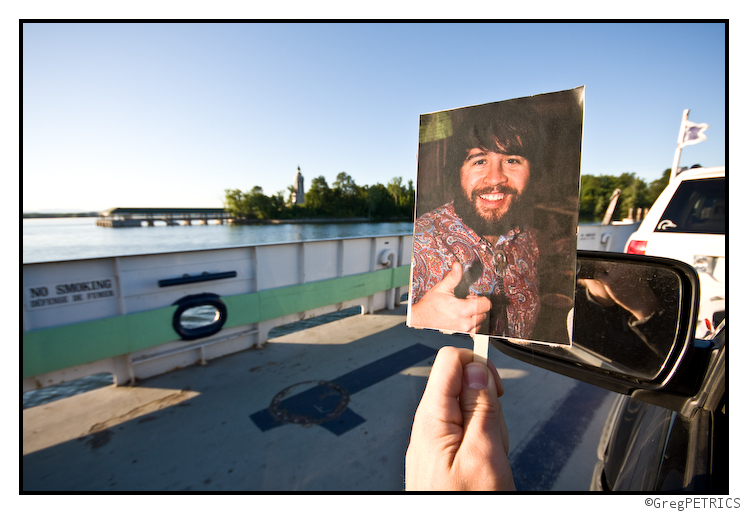 Wow Dwyer! Looking HOT! You been working out?! Nice view of Colden too eh?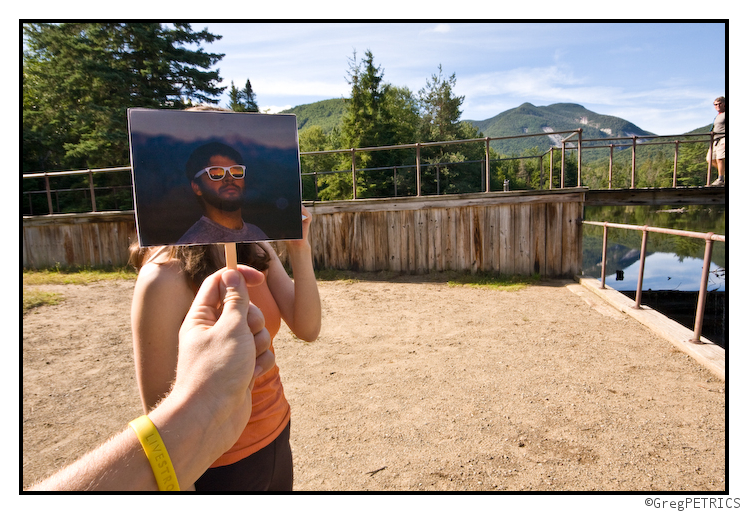 One bad thing about carrying these boys in your backpack? ANSWER: They have to make a poo almost every other step of the hike. OK, we'll wait outside for you two. Just hollar if you need a wipe!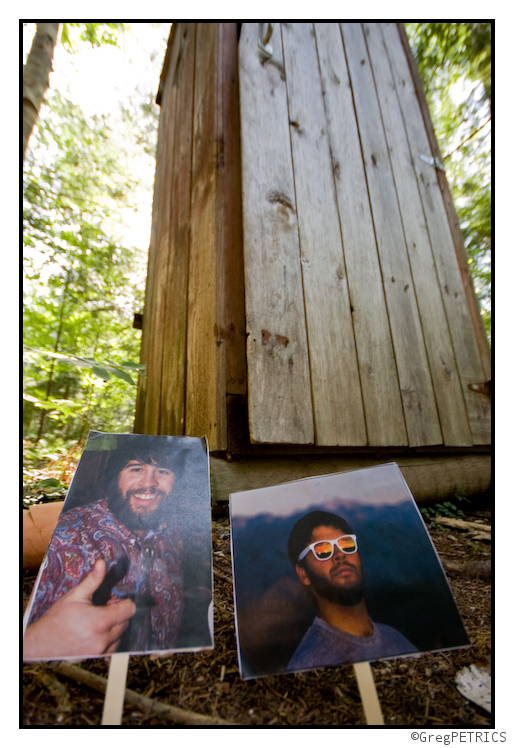 At Avalanche Lake the guys climbed out of Kristin's backpack and tramped around in the mud a bit. Hey boys! Don't get your feet too dirty! My sandwich is in the same pocket as you guys! (That's right: Kristin was carrying my sandwich!)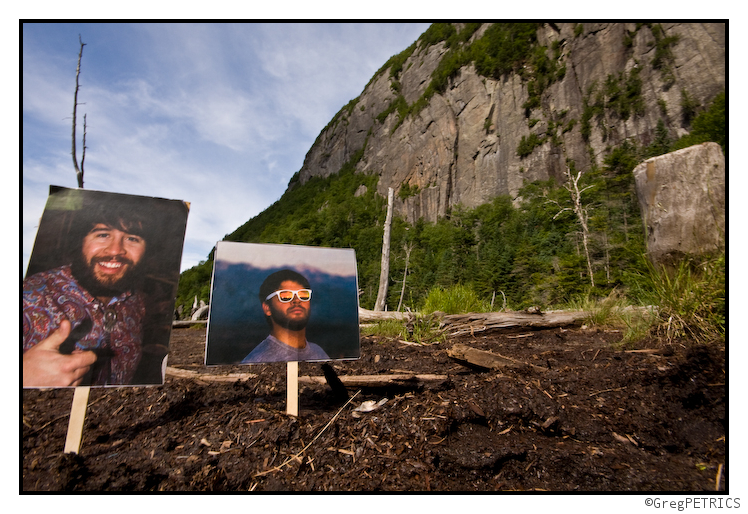 They laid on a rock and got a view kind of like this while they waited for Kristin to finish treating some water. Apparently the vision of computer printouts of pictures pasted on the cardboard box of a pizza and attached to a popsicle is strangely "cold toned." Interesting…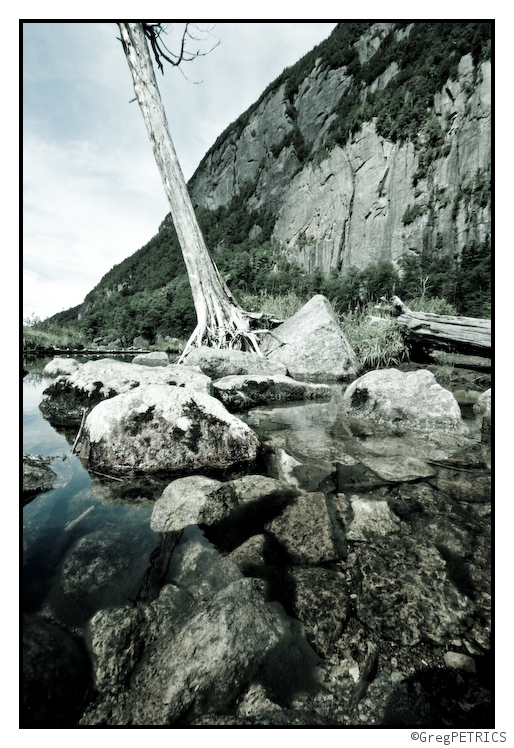 ---
Read about the author:
Greg
---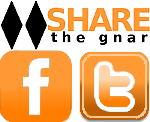 One Comments
Please consider visiting our sponsors.
Leave a Reply