The
Skiing Photos AMalgamated
Series (SPAM) is
FIS
' way of stoking your fire for winter! Every-so-often we will be releasing a photo-amalgam, and offering the work as a FREE download to jazz up your desktop background. GIT SUM!
With Part I of our Winter Carnival–the Unconventional Terrain Event–in the books, and Part II coming soon, here's a quick SPAM entry from the ski mountaineering descent Ben and I made. As detailed in the TR, as we approached the rap station, we had to cross a snowfield hanging above ice cliff in almost every direction. We debated the option of simply sidestepping down in order to minimize risk, but Ben decided he wanted to snag a few carnival ride turns in this improbable location. Here are two of them. This is probably one of the simplest SPAM entries I've done, but I think it works.

As a special bonus, here's a second SPAM shot. Again, this isn't that complex of a SPAM, but it is a stitch of several photos. The location is the top of the snow gully in the TR, just after we got off rappel and were preparing to ski. Although the pictures from the TR I think do a good job of depicting the steepness, none of them were quite able to capture just how "inside" the mountain we were at this point. To try to get a sense of the surroundings, I took several photos from low to high capturing over 180 ° of vertical field of view. I then aligned and stitched them together using Hugin. I think the result is spooky.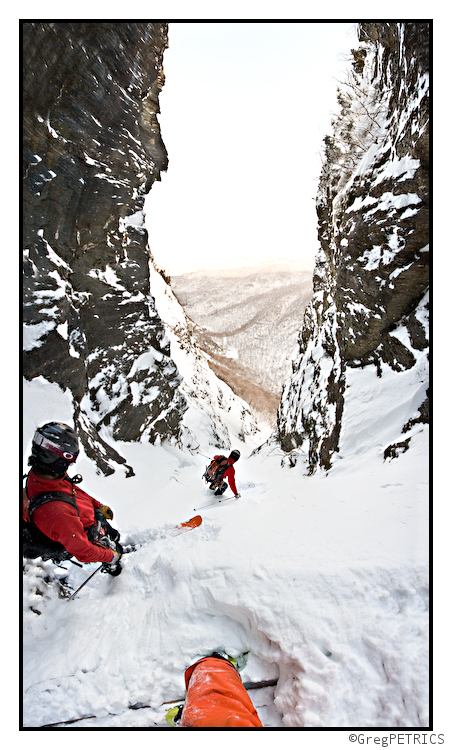 Thanks for checking out the SPAM Series of FIS. If you haven't done so already, may we suggest you check out the full TR?
JUST A FEW LEFT!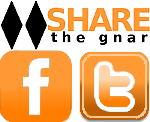 Tags:
Action Mosaic
,
action photo stitch
,
East Coast
,
East Coast Big Mountain Skiing
,
East Coast Ski Mountaineering
,
FIS SPAM
,
skiing photos stitched
,
Vermont
,
Winter Carnival
8 Comments
Please consider visiting our sponsors.
Leave a Reply