The
Skiing Photos AMalgamated
Series (SPAM) is
FIS
' way of stoking your fire for winter! Every-so-often we will be releasing a photo-amalgam, and offering the work as a FREE download to jazz up your desktop background. GIT SUM!
To round out our coverage of the October Nor'easter as it affected points north of Vermont Route 125, we present another installment in our SPAM Series. This week you get two for the price of one (too)! Technically we said this series was supposed to build up to the ski season, and I guess that might have therefore meant that it was supposed to stop when we got there. Well guess what: SURPRISE, we're going to keep the SPAM Series rolling right on into winter! Not only do we have a bunch more nifty Skiing Photos AMalgamated for you (and your desktop wallpaper), but it turns out our recent Fall Skiing Trip Report gave us some fresh SPAM as well! Yum.
Anyway, if you read the TR, you already know we went from low to high in search of fall schuss. In fact, we went as high as we can go here in Vermont this past weekend. I think it comes as no surprise then when I say that the scenery was pretty agreeable to wide-angle panoramic action photos.
The first shot is from a snowfield that grew on the very tippy top of Vermont thanks to the strong winds of the record-breaking Nor'easter. In order to even access this snowfield though we had to put up with over an hour of schwacking and post-holing our way up a miserable gully that had much less snow than we're accustomed to. "Post-holing" might be too nice a word for what occurred. I think "well-drilling" might be more accurate. The picture of Christian on page 3 of the TR looking up as if from a hole was not a pleasant moment. This is because he is–in fact–in a hole. You can therefore imagine how nice of a sight this snowfield was for a well-driller's eyes. We couldn't let it go unschussed.



After scooting across the above summit snowfield, we then made tracks into the main event: Cursed Schuss Part 3–The Revenge of the Tub Copter (or How I Learned to Stop Worry and Find Red and White October). Enough complicated jokes for die-hard FIS readers only already… onto the SPAM Greg!


Anyway, I hope you enjoyed the shots. If you like them here's a couple things you can do:
A.) SHARE IT ON FACEBOOK! We appreciate it.
B.) Get either of the two shots from this week onto your desktop background and get a load of FIS SPAM every time you sit down to try and work. Just grab a high-resolution copy from the links below. The dimensions are kind of weird since the angle of the shots is so wide, and hence there will probably be some letter-boxing on your monitor. Sorry about that. Hopefully it still looks cool.
C.) Finally, if you REALLY like the shot, we've got mega-wide posters of these for sale for $40 shipped. They are printed at a local printer on demand in Montpelier, VT. That's why they're a bit expensive. Click here to get a sense of how much resolution and detail our posters have. Contact us if you're interested and we'll set up the order. In any case thanks for checking out FIS, and PRAY FOR SNOW!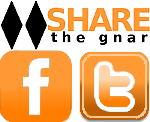 Tags:
Action Panorama
,
Autumn Skiing
,
cursed schuss
,
East Coast
,
East Coast October Skiing
,
Fall Skiing Trip Report
,
famous internet skiers weather
,
FIS SPAM
,
ocotber snow
,
October
,
October 2010
,
October 2010 Noreaster
,
panorama
,
Photo Mosaic
,
ski photo mosaic
,
Skiing in autumn in New England
,
Skiing October
,
skiing photo mosaics
,
Skiing Photos Amaglamate
,
Snowliage
,
SPAM
,
Stowe October Skiing
,
The Top of Vermont
,
Vermont
,
Vermont October Snow
10 Comments
Please consider visiting our sponsors.
Leave a Reply