Summer has finally taken hold in the Wasatch, and many of the snowfields that were still holding strong for Snowbird's 4th of July closing date (and longest season ever) are rapidly disappearing. Fortunately, there are still plenty of options for the devoted skier. Porter did some recon over the weekend and determined Suicide Chute on Mt. Superior was still good to go. When a fun line still looks that juicy and that close to the road in late July, it's hard to say no!
Of course, on a beautiful summer sunny morning, there's no reason to drive a car up the canyon, so we opted for two-wheeled transportation instead. Neither of us had ridden motorcycles with skis on before, but after consulting Allen and Sam's previous motorcycle experience we decided that it would be cake to ride when there was no snow, ice, or wandering domestic animals on the road.
After only a few hundred feet of hiking we reached the Superior snowfield. It was already hot, so we wasted no time booting up toward the bottom of the chute.
We went through a narrow choke to gain access to the chute itself. As of Thursday morning it still went from the top without any rock crossings, but the choke is melting fast!
After an uneventful bootpack we found ourselves standing below a large melted-back cornice remnant looking down at a glorious summer schuss.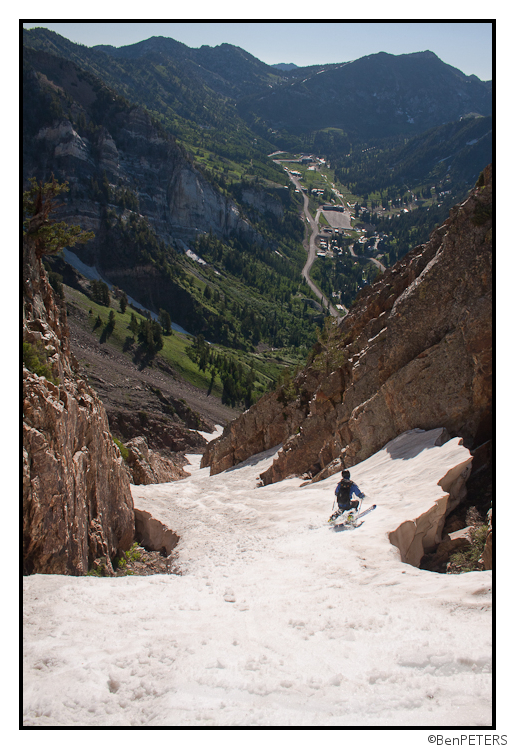 All too soon we were at the bottom of the chute. We made a few quick turns through the choke, then had 500 more vert of easy cruising down the lower snowfield.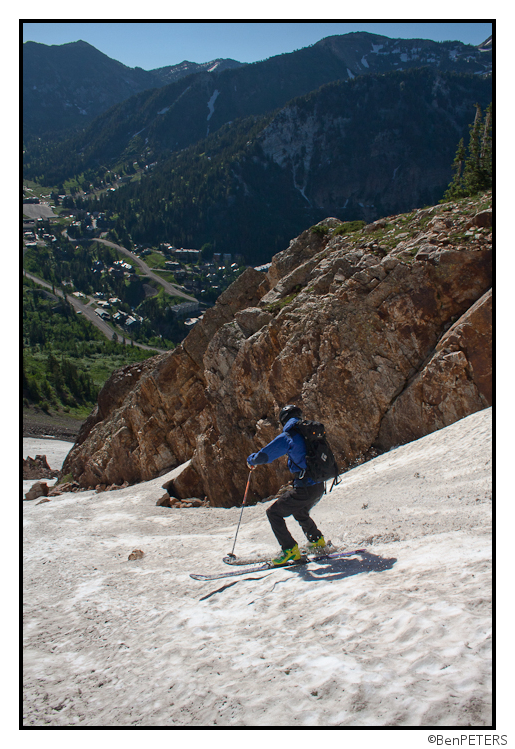 We were able to ski within a few hundred feet of the road. After a short bootpack down we found ourselves reluctantly packing up and preparing to head back down.
Fortunately, we're almost past the hottest day of the year. It'll be winter again in a few more months… but until then I'm planning on continuing toward my 12 month season with some more summertime schuss!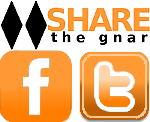 Tags:
Ben
,
July
,
July Ski
,
Little Cottonwood Canyon
,
Motorcycles
,
Mt. Superior Summer Ski
,
Suicide Chute
,
summer
,
Summer Schuss
,
Superior
,
Utah
,
Utah Skiing
,
Wasatch
8 Comments
Please consider visiting our sponsors.
Leave a Reply