November 12, 2009 3:47 pm | Category:
Weather
Look after the jump to see NWS starting to agree that a colder period should arrive around Thanksgiving.
As my office building creaks and groans in the midst of this wasted 'Noreaster I decided to take a minute to look ahead to Thanksgiving weekend.
For many ski areas "black Friday" has become the targeted opening day. Why? Well several reasons. It's late enough to allow for consistent nighttime snowmaking leading up the day, people are off work and able to ski, and it's a month before the make or break holiday season. Gotta get people in the mood for skiing if you want them to shell out the green over Xmas. As most of us don't hike a few thousand vertical feet in October to trash up some skis on three inches of slush like these FIS yahoos do, the Black Friday also marks the opening day of our season. With that in mind I bet many of you are thinking "Will there be any snow?" My answer: I have no idea.
Don't take this as a "glib" (Thanks TomKat) response. Any weatherman worth his "salt" (Thanks pre-gold standard trade and barter system) should admit that two weeks away from a particular day, he or she s no real clue what the weather will be on that day. Sure we can guess based on the average for that day, the trends, the teleconnection patterns and the way the butterflies are migrating in Brazil, but the truth is, two weeks is an ETERNITY in weather and anything can happen. Now that we're clear on that, here are my thoughts.
Currently, we're in a really shitty (real weather term right there) pattern for winter weather.
We have a positive NAO (bad #1)

A positive AO (bad #2)

A bad PNA (bad #3)

Add all these three connections up, throw in a strengthening El Nino and the recent stretch of warm weather (big fan of persistence here) and you have two weekends (last and upcoming) where highs will be well above normal for this time of year and chances for snowfall are nil
There is good news however. If you look at ALL the above data you see each index is forecasted to move from BAD to GOOD within the next 10 days or so. Personally this makes sense. Patterns last 4-8 weeks. Since we had that nice stretch back in late September we've been in this warmer pattern. Timing-wise I've basically plotted turkey day as a pattern shift day and these models agree that sometime soon we'll see a shift to a colder pattern. How profound this change is and how long cold air lasts however is uncertain. Just because we see a shift to a more favorable NAO/AO/PNA doesn't mean we'll have last year's opening day: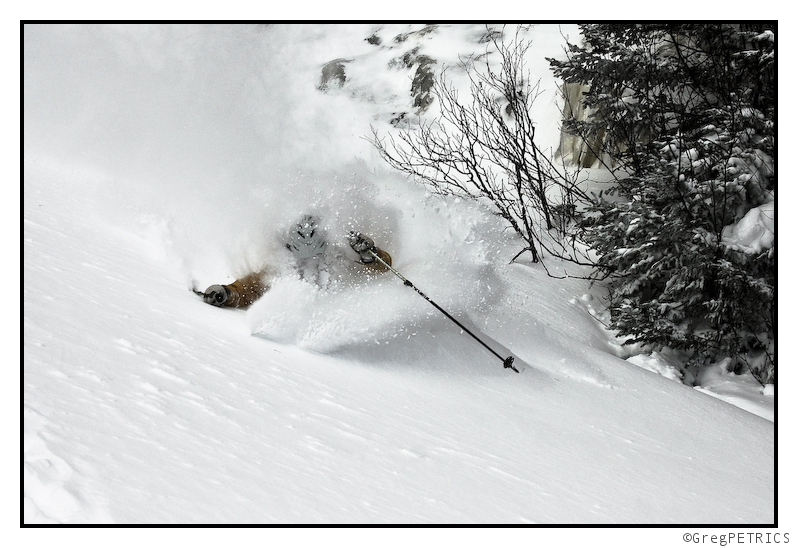 UPDATE:
NWS starting to agree with the FIS weather team:
8-14 DAY OUTLOOK FOR NOV 24 – 30 2009
TODAYS GFS ENSEMBLE MEANS ARE IN VERY GOOD AGREEMENT ON MEAN 500 HPA
CIRCULATION PATTERN FOR THE WEEK 2 PERIOD PREDICTING THE TROUGH OVER THE CONUS
TO SHIFT EASTWARD. THE CANADIAN ENSEMBLES DEPICT A LESS AMPLIFIED TROUGH OVER
THE CENTRAL US. THE GFS OPERATIONAL SOLUTIONS ARE IN GOOD AGREEMENT ON THE
EASTWARD SHIFT OF THE TROUGH OVER CONUS. THE GFS ENSEMBLE MEANS AND THE THREE
MOST RECENT GFS OPERATIONAL SOLUTIONS FORECAST NEAR TO BELOW NORMAL HEIGHTS
ACROSS THE SOUTHERN THIRD OF CONUS AND FROM THE PLAINS EASTWARD AND POSITIVE
HEIGHT ANOMALIES OVER THE NORTHWEST US. THE CANADIAN ENSEMBLES DEPICT NEAR
AVERAGE HEIGHTS ACROSS THE SOUTHERN CONUS.
THE CURRENT MJO ACTIVITY ADDS CONSIDERABLE UNCERTAINTY TO THE WEEK-2
FORECAST. DURING THIS PERIOD, ENHANCED TROPICAL RAINFALL IS EXPECTED TO
ESTABLISH ITSELF ACROSS THE WESTERN PACIFIC OCEAN. IF SO, THE
CIRCULATION REGIME ACROSS THE PACIFIC-NORTH AMERICAN SECTOR MAY BE
IMPACTED. AT THE CURRENT TIME, IT APPEARS THAT THE CANADIAN HAS A MORE
CONSISTENT CIRCULATION FOR THE FORECAST MJO PHASE AND MAY BE WEIGHTED
MORE IN COMING DAYS.
TODAYS BLEND CHART IS SIMILAR TO THE 6-10 DAY PERIOD BUT THE TROUGH OVER THE CONUS IS SHIFTED SLIGHTLY EASTWARD. OTHER DIFFERENCES INCLUDE POSITIVE HEIGHT ANOMALIES OVER EASTERN ALASKA AND NEGATIVE HEIGHT ANOMALIES OVER THE SOUTHEAST
US AND THE MID-ATLANTIC REGION.
GREATER CHANCES FOR BELOW AVERAGE TEMPERATURES ARE FORECAST FOR MOST OF THE
CENTRAL AND EASTERN US BENEATH OF THE TROUGH, WHILE GREATER CHANCES FOR ABOVE
AVERAGE TEMPERATURE ARE FORECAST FOR ALASKA AND THE WESTERN US UNDERNEATH THE
FORECAST RIDGE. ENHANCED PROBABILITIES FOR BELOW MEDIAN PRECIPITATION ARE
FORECAST BENEATH FORECAST POSITIVE HEIGHT ANOMALIES OVER ALASKA AND PARTS OF
THE WESTERN US, ALTHOUGH NEAR MEDIAN PRECIPITATION IS FORECAST IN THE PACIFIC
NORTHWEST AND NEAR THE US WEST COAST DUE TO POSSIBLE MJO INFLUENCES. ENHANCED
PROBABILITIES FOR ABOVE MEDIAN PRECIPITATION ARE FORECAST FOR THE SOUTHEAST US
AND MOST OF THE EAST COAST DOWNSTREAM OF THE TROUGH AXIS.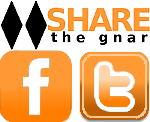 10 Comments
Please consider visiting our sponsors.
Leave a Reply